By now, you may have heard Starbucks is introducing its first new holiday drink in five years: the Chestnut Praline Latte. Obviously, the coffee chain doesn't take new releases lightly, so what else was it considering for a coveted seasonal spot?

A Cherries Jubilee Mocha was also tested last holiday season in certain markets, a Starbucks spokesperson confirmed to TODAY.com, adding that the chain tested a Golden Maple Latte this fall, presumably to see if it will make the cut for next year.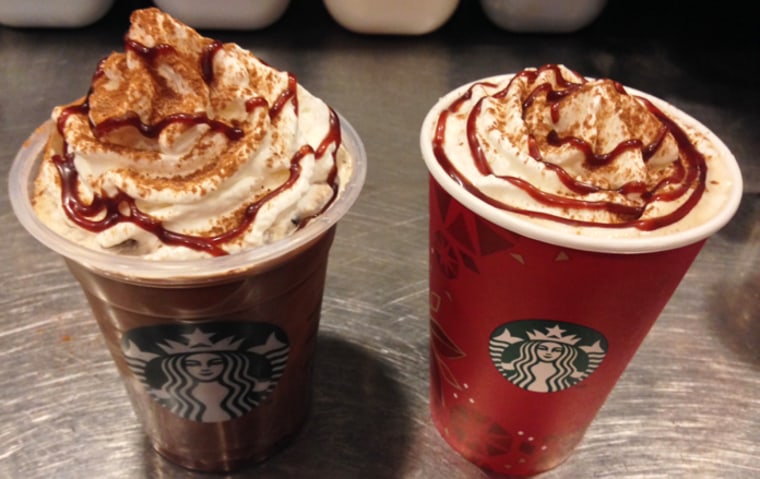 Eagle-eyed Starbucks customers spotted the Chestnut Praline and Cherries Jubilee lattes in select markets last year (including Indianapolis, Wichita, Baltimore and Omaha), said Melody Overton, a Seattle lawyer and author of the blog StarbucksMelody.
While some test drinks do pop up occasionally in Seattle, the company's home city, Overton said most market research goes on elsewhere. "I think they do try to get away from Seattle and get more of a cross-section of America," she told TODAY.com.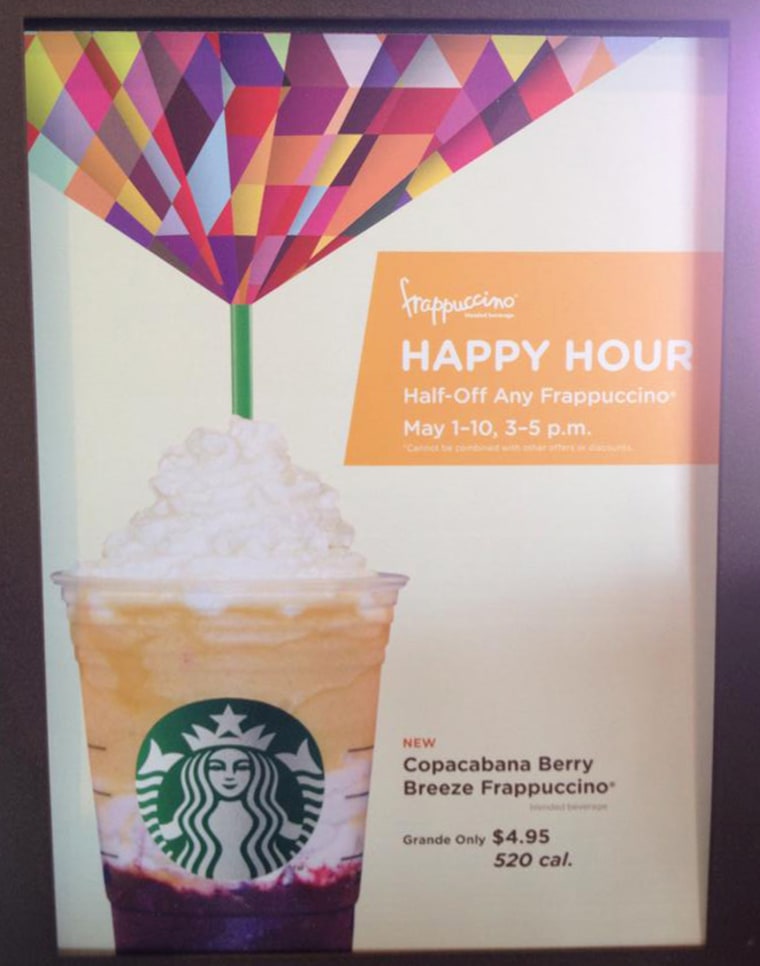 But Cherries Jubliee isn't the only drink to be quietly tested but quashed. People have spotted concoctions like a Dark Barrel Latte (beer flavored), and a layered Frappuccino, with fruit and mousse.
Overton says one of her favorite Starbucks beverages that never came to nationwide fruition was the Sorbetto, a cold, fruity drink that was mixed up in a Slurpee-like machine, which she suspects was too expensive to introduce during the recession.
It's safe to assume the Chestnut Praline Latte, which hits stores Nov. 12, will have some sort of sweet, nutty flavor. "Some of the magic will be in the toppings — they are the master of making fun toppings," Overton said. (She's right: the press release confirms the drink will be topped with "whipped cream and spiced praline crumbs for crunch.")
Only time will tell whether the Chestnut Praline Latte will catch on enough to earn its own hashtag à la the #PSL — and who knows, maybe one of these runners-up will earn a spot on the menu one day. But what do you think? Will you try the new chestnut latte, or do you wish the cherry had made the cut?