Kristen Tomlan, founder of DŌ, Cookie Dough Confections, didn't always dream of leaving her stable job to open a safe-to-eat-raw cookie dough storefront and e-commerce site. She says the decision was a serendipitious one.
"I was out with some girlfriends, and we walked into a cookie shop. We stood there and decided we'd rather forgo the actual baked goods for some cookie dough," Kristen tells TODAY. "So that's what we did. We got this tub of dough instead, sat in the car, and just...ate it."
She laughs. "That's when the lightbulb moment happened. We all sort of sat there thinking, 'Why is this not a thing?'"
Tomlan, who has always loved baking and whose mother is a classically-trained chef, went home that night and told her then-fiancé (now her husband) what her girlfriends had been chatting about.
"He said, 'You know, that's a great idea. You should turn that into a business,'" Tomlan remembers. "So I ran with it."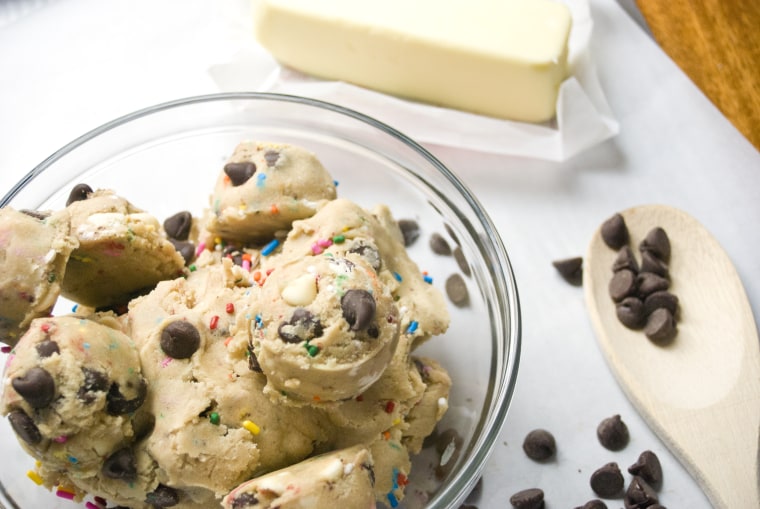 And that's how what began as a chocolate-chip-studded dream quickly turned into a sweet reality.
DŌ isn't the first business to take once-taboo cookie dough and make it edible. There are a few other vendors with the same idea. But what sets Tomlan's company apart is her allergy-friendly, gluten-free, dairy-free, nut-free options, and the fact that her dough can be baked if consumers want to have cookies (yes, shockingly, some people aren't only interested in the raw stuff). There's even a dough for health nuts made from chickpeas — and believe it or not, it's really, really good.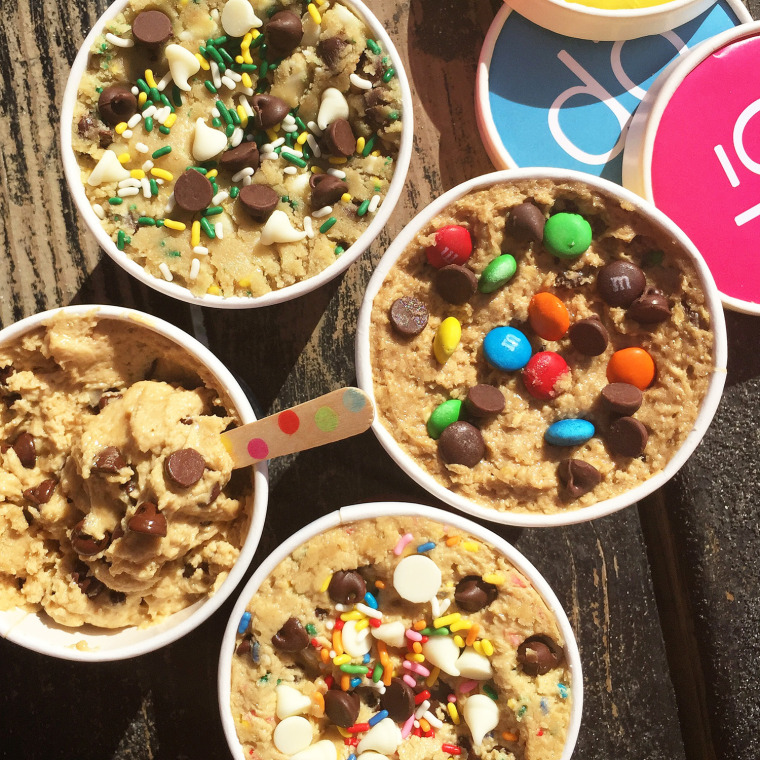 Still, though her background in branding would prove incredibly helpful, Tomlan realized right off the bat that she didn't have the operations experience necessary to run a bakery in New York City. "I switched gears, and decided I'd try launching it online first."
That e-commerce site went live in January of 2015, and now, cookie dough lovers nationwide can order the dough online in a flavor of their choice (they've got everything from Signature Chocolate Chip to Oatmeal M&M to PB&J), and either pick it up at the company's headquarters in Manhattan or schedule shipping.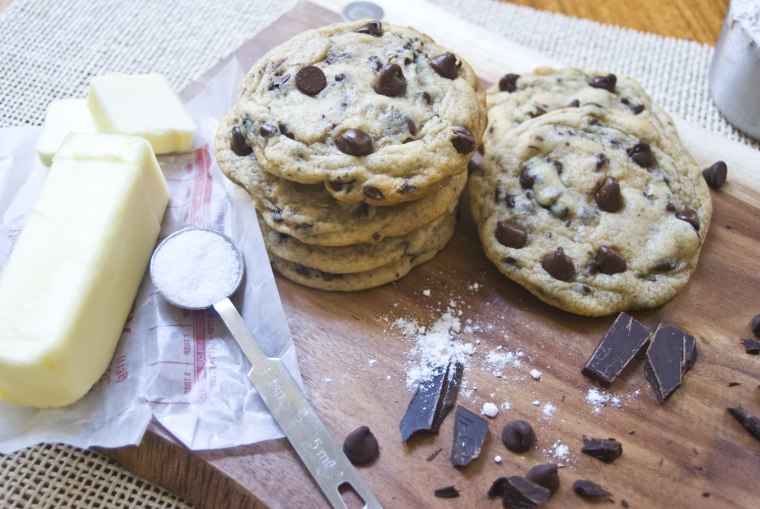 "I think that people are so excited to see that something that's been forbidden for so long is actually OK to eat now," she concludes. "They've been waiting for this since childhood."
The versatile recipe is great for all occasions, so we've come up with a few creative variations to spice it up:
1. Add rainbow sprinkles and white chocolate chips to celebrate a birthday.
2. Chop up your favorite candy — try Twix, Snickers, Kit-Kats, Reese's or M&Ms — and substitute the chocolate chips cup for cup.
3. Substitute semi-sweet chips for chunks of milk chocolate bars, mini-marshmallows, and crushed-up graham cracker pieces for the perfect backyard summer dessert.
4. Take a heaping spoonful of peanut butter and swirl it into the cookie dough. (Yup. You're welcome.)
5. Drizzle the dough with salted caramel sauce, then top with dark chocolate chips and a pinch of coarse sea salt.
6. Top a bowl of vanilla ice cream with tiny scoops of the dough for an over-the-top dinner party dessert that's something like deconstructed cookie dough ice cream.
For more food inspiration and recipes, be sure to check out our Pinterest.