Complicated nutritional facts, allergens and added sugars can make food labels all but impossible to decipher. Luckily, your favorite food companies are coming together with a new commitment to limiting food waste and increasing transparency.
The CEOs of 50 major food brands, including Nestlé, Kellogg, Walmart, PepsiCo and Campbell Soup Company, voted unanimously last week to standardize expiration labels by 2020.
The new labels will eliminate confusion by warding off terms like "Sell by," "Display until" and "Best before." Instead, food companies will commit to a simple "Use by" date on perishable foods and a "Best if used by" statement to indicate food quality.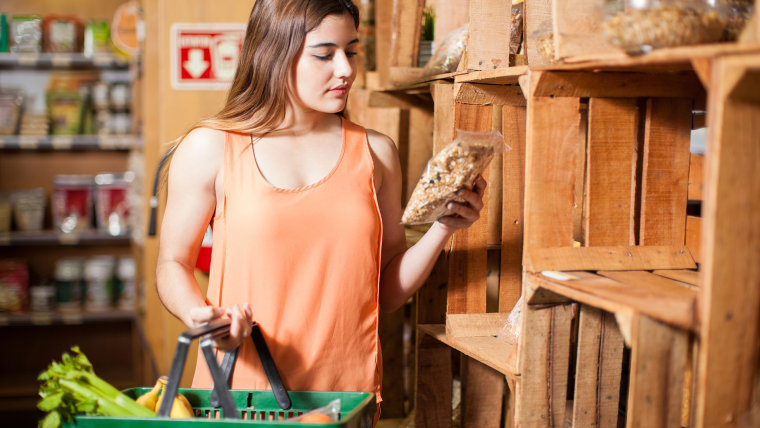 The Consumer Goods Forum (CGF) — a network of 400 of the biggest consumer goods companies across 70 countries — hopes the change will save consumers money, time and anxiety.
According to a World Resource Institute press release, "an estimated 1.3 billion tons of food worldwide is lost or wasted each year." For a U.S. household, that figure translates to an average of $1,500 spent on uneaten, expired food each year.
The CGF's new initiative represents companies taking on some of the blame for this food waste.
"Kellogg Company is working to reduce food loss and waste along the production and supply chains, and we want to encourage consumers to be part of the solution too. As a global food company, we work to reduce hunger, improve nutrition and protect the planet," said Maria Fernanda Mejia, Sr. Vice President of the Kellogg Company and President of Kellogg Latin America.
The commitment to save money, stay healthy and sustain the planet requires a team effort from start to finish. This summer, TODAY joined in with eight ways to cut calories and costs at the grocery store. The first step, make a good old-fashioned list so you buy what you'll consume and not what you'll end up throwing away.