The platinum-haired host of the Food Network's "Diners, Drive-Ins and Dives" is known for a huge personality and penchant for hearty, hefty dishes worthy of the Mayor of Flavortown.
But when it comes to tools and gadgets in his own kitchen, chef, restaurateur and author Guy Fieri keeps things simple. "I don't have anything that's that exciting. I promise you," Fieri told Megyn Kelly TODAY.
He's got much to keep him busy these days. The "Food Network Star" winner has opened more than 60 restaurants worldwide and owns a winery in Sonoma, named after his sons Hunter and Ryder. He's no stranger to charity work, and he's also cruising aboard Carnival, with his Guy's Pig & Anchor Barbecue restaurants, which serve up pork butt, smoked beef and andouille sausage.
If you want to bring Flavortown home, check out Fieri's five must-have cooking tools. He encourages home cooks to "go down the middle" — buy products that are neither the cheapest nor the most expensive, but are well-made and can stand the test of time.
1. Juicer
Aicok Juicer, $47, Amazon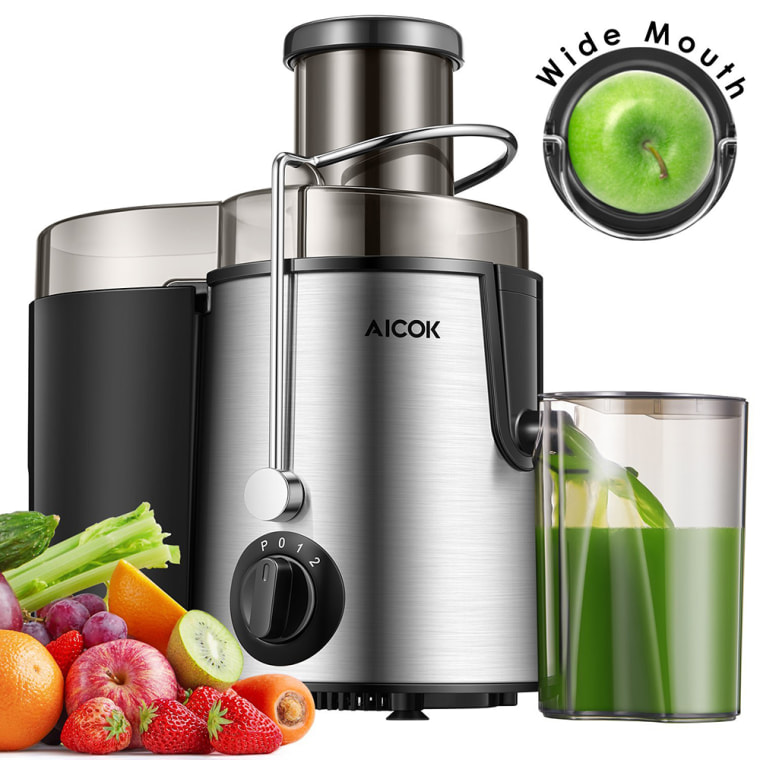 "I'm a big fan of juicers. They're very key. People don't eat as many of the raw fruits and vegetables as they need to," Fieri said.
2. Cutting boards
Gorilla Grip Original Reversible Cutting Board, $13, Amazon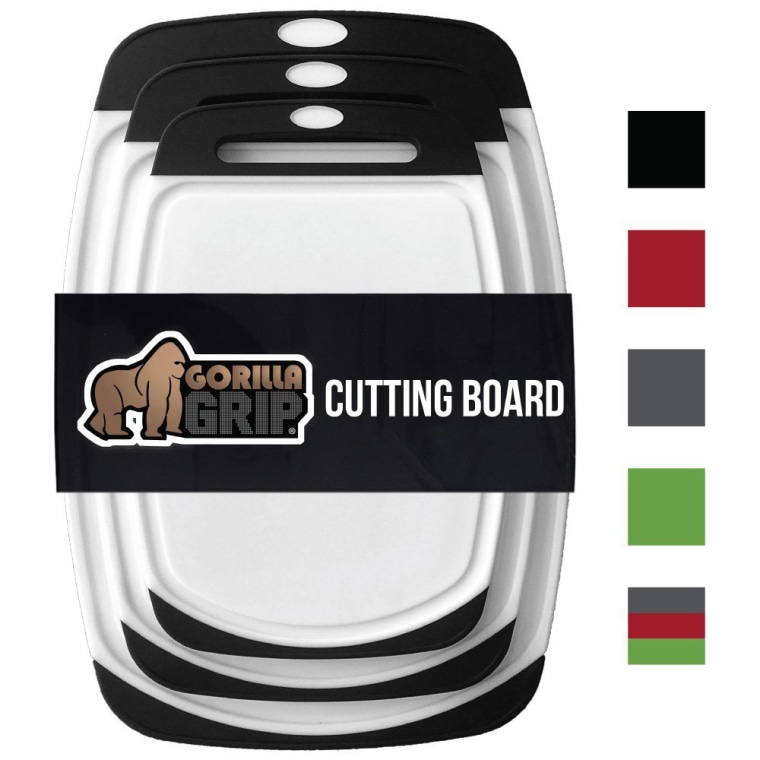 "A synthetic cutting board that's big enough to work with," noted Fieri. "And you have to have enough cutting boards that there's no cross-contamination. You can't just turn the cutting board over and use it — the chicken juices run over the side," he added.
3. Knives
Zwilling J.A. Henckels Twin Signature 7-Piece Knife Block Set, $117, Amazon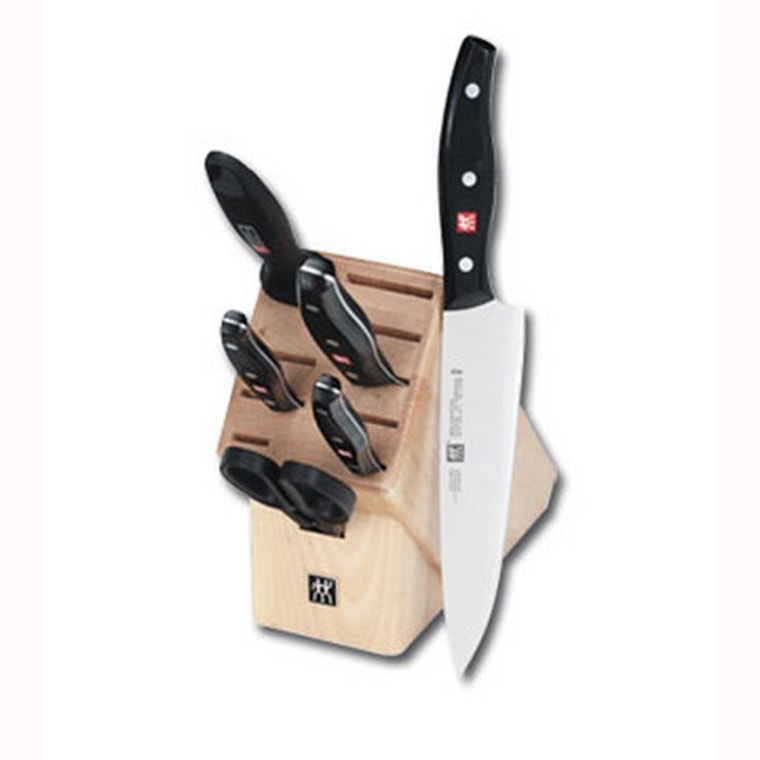 "I have metal knives. Good knives and sharp knives. When I go to someone's house to cook, nine times out of 10, I'll bring my own knives," he said. "A dull knife changes your game."
4. Cookware
Calphalon Contemporary Hard-Anodized Aluminum Fry Pan, $43, Amazon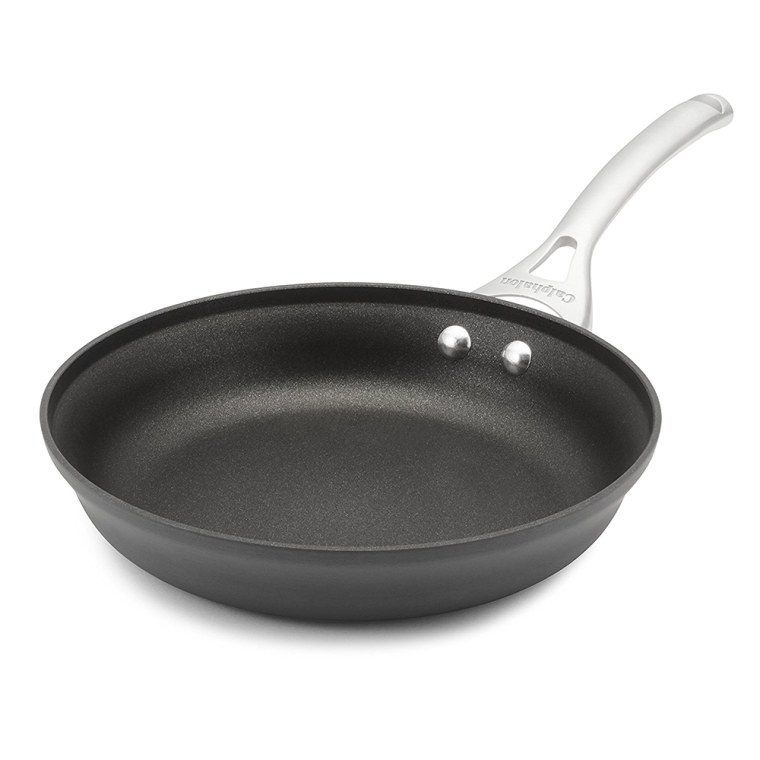 "You need one good pot and pan of everything. A large sauté pan. It can't be the cheapest and it has to be good. It needs a thick bottom to displace heat evenly," Fieri said.
5. Spice grinder
KitchenAid BCG211OB Blade Coffee and Spice Grinder Combo Pack, $38, Amazon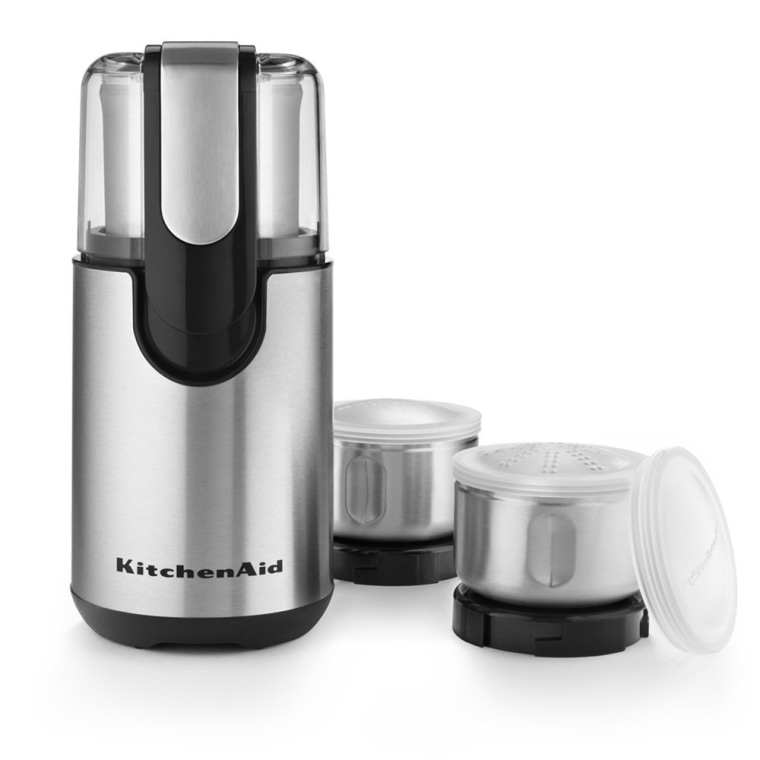 "If you're going to take your spices, like black pepper, and you get it pre-ground and shipped to you, it's meh," said Fieri. "You take and grind pepper and that's where all the flavor is. Toast the spices ahead of time and grind them."