Hello Kitty fans are in for a treat. The first-ever permanent Hello Kitty cafe just opened, and the spot does an impressive job of showcasing its roots in "kawaii," the Japanese culture of cuteness.
The Hello Kitty Grand Cafe in Irvine, California, is decked out in pink decor and offers food items such as hot minidonuts and character minicakes. It's literally a Hello Kitty fan's dream come true.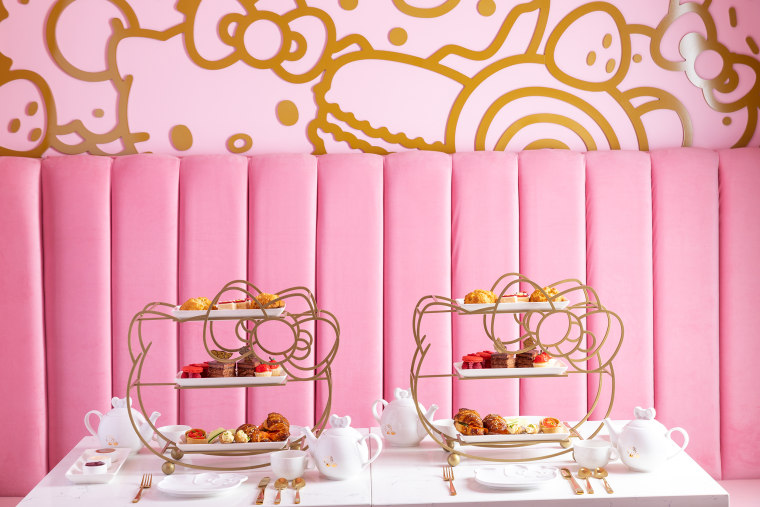 Sanrio, Hello Kitty's parent company, has previously wowed Hello Kitty fans with pop-up cafes and two Hello Kitty cafe trucks that traveled across the country. Now, the company is welcoming guests to its flagship sit-down spot.
In addition to a casual cafe space open to the public, there's also a private, reservations-only room for afternoon tea and — wait for it — signature Hello Kitty cocktails for guests 21 and over.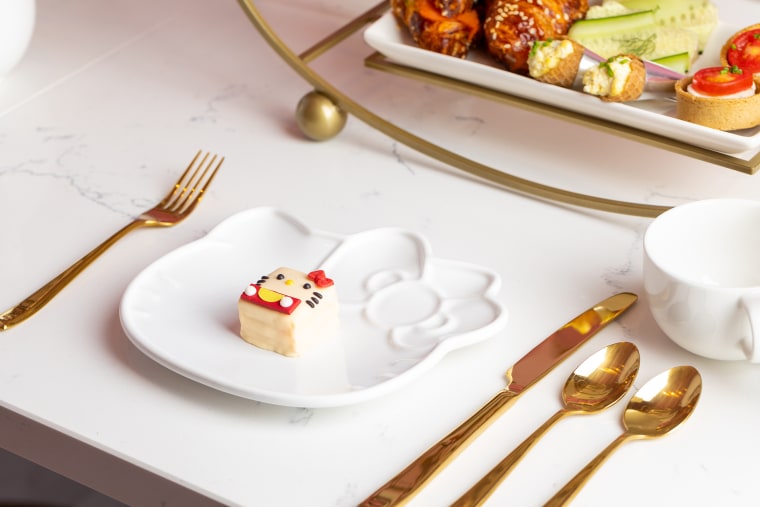 Guests can order minicakes (four pieces for $15) which come in a variety of Sanrio characters, including Hello Kitty herself, who as many fans were shocked to hear, isn't actually a cat!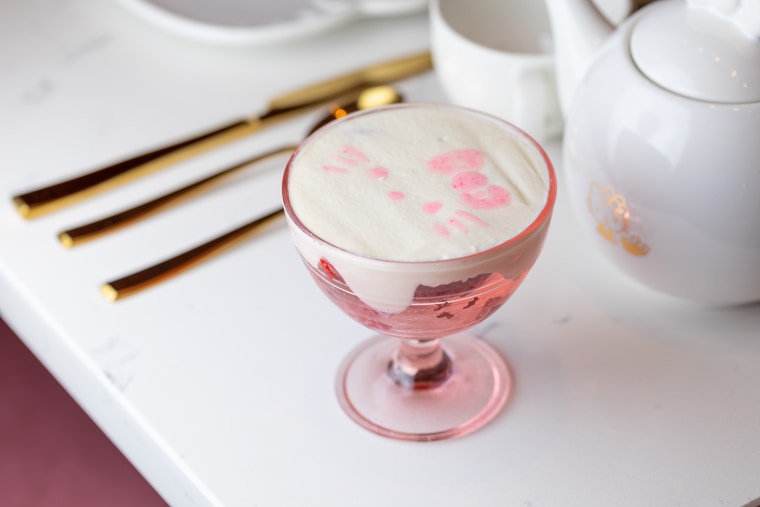 Hello Kitty, who made her debut on a coin purse in 1974, can be seen everywhere in the cafe, even in the beverages.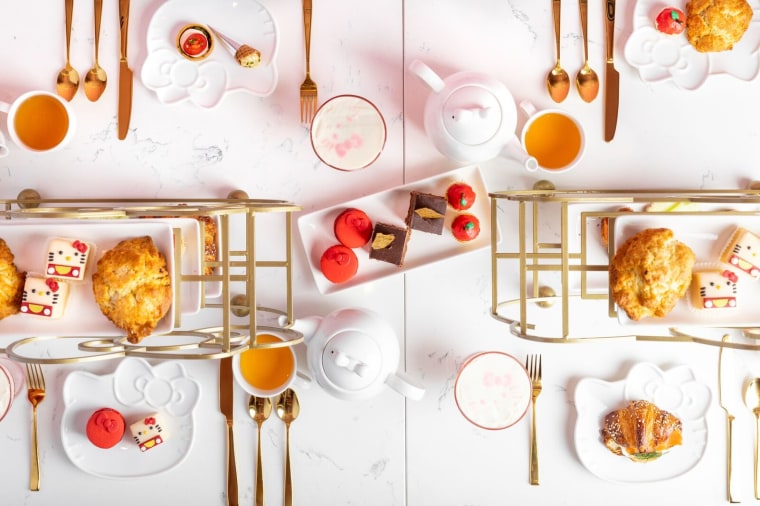 Afternoon tea service costs $55 per person and features fruit, tea sandwiches, signature sweets and of course, tea.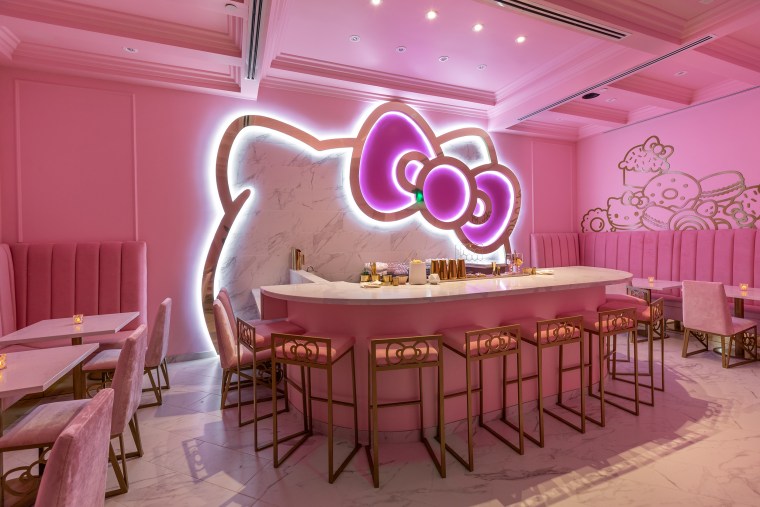 The Bow Room, hidden inside the cafe, is a magenta oasis offering up signature cocktails to Hello Kitty's adult fans.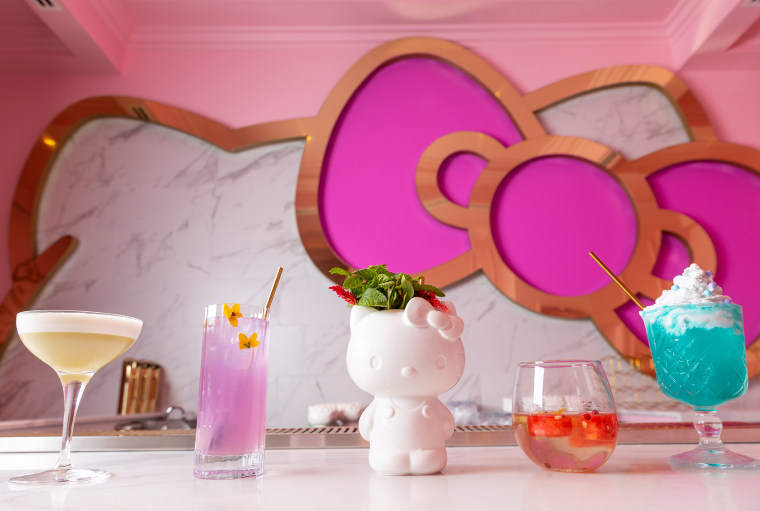 Cute cocktails include the "You Had Me at Hello" (Cachaca, aperol, lemon, sherry and pineapple) and the "Dear Daniel" (Mezcal, pineapple, lime, spirulina, salted coconut whip), named for Kitty's boyfriend! But they'll cost you a pretty penny, with prices like $16 and $21 per drink.
Still, we're betting the Hello Kitty Grand Cafe will be a huge hit for mother-daughter dates, birthday parties and picture-perfect nights out!