Back in April, the controversy over the use of "mayochup" — a saucy combination of ketchup and mayonnaise — divided the internet. Good or bad? Brilliant? Or was it just a lazy gimmick for people who couldn't be bothered to mix their own?
Well, it's time to put the delicious divisions behind us: Heinz is ready to make America saucy again!
After a lot of positive feedback from those who just wanted to pour pink, the condiment kings have now bottled Mayochup and are shipping it to U.S. stores.
But they still want fans to weigh in on one very important issue: where should it go first?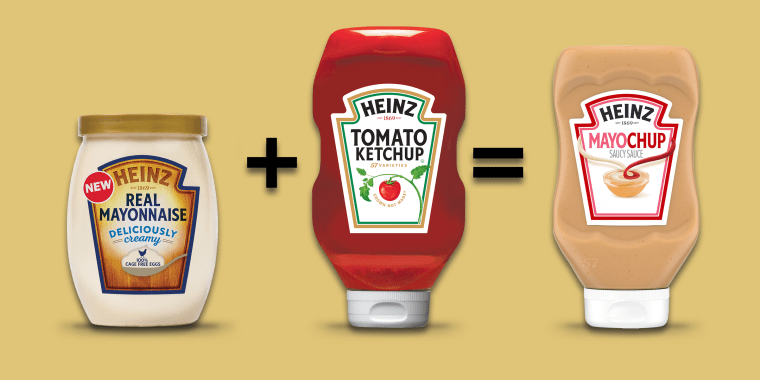 From now until Tuesday, Sept. 18, Mayochup fans can vote on which city should get the condiment first. Just head over to Heinz's Twitter account and log your vote. The city that receives the most love will receive a "food truck takeover," according to a Heinz statement, "complete with free samples of Heinz Mayochup ... and, of course, fries for dipping."
OK, sign us up!
"After seeing the unprecedented passion surrounding this product, including the nearly one million votes on social media and 500,000 votes in favor of bringing it Stateside, launching Mayochup in the U.S. was a no-brainer," said Heinz' director of marketing Nicole Kulwicki in a statement.
Ketchonaise — er, we mean Mayochup — is not an entirely new product for Heinz; it's been available overseas in Gulf States for a while now. But (finally!) Americans can know what the rest of the world has long enjoyed ... that tangy, sweet, egg-based condiments were meant to be together.
Wait, we knew that, thanks to Russian dressing, fry sauce, Thousand Island dressing, Shake Shack's signature ShackSauce and Goya's Salsa Rosada, which have all been on sale for years!
Oh, well, more to spread around, we always say.