You may know Heather Dubrow's sophisticated and opulent quirks from her time on "The Real Housewives of Orange County," but as a busy mom of four and wife to plastic surgeon Dr. Terry Dubrow, as well as the host of Heather Dubrow's World on PodcastOne.com, her over-the-top kitchen features the best of the both hectic worlds.
Heather's over-the-top cooking-meets-dining space is featured on the first episode TODAY Food's "Crazy Kitchens."
Step into Heather's custom-built kitchen that boasts over 120-square-feet of marble with its own custom ice trough nestled into the main eating island: it chills Champagne and caviar for grown-up get togethers — but can just as easily hold a few gallons of cold juice for the kids and their friends.
A peek inside her hidden (second!) fridge stowed away in the pantry reveals how the family really lives and what foods they truly enjoy: vanilla puddings by the stacks, a penchant for spice as evidenced by a half-empty bottle of Sriracha, chocolate syrup and a bottle of white wine curiously missing the cork.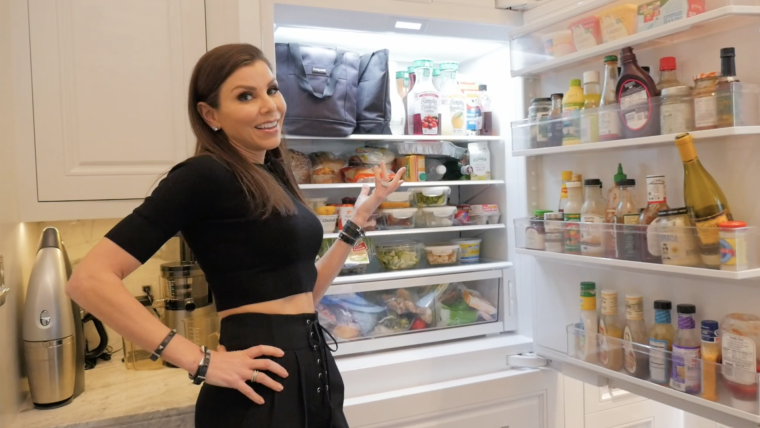 "When I design a house, it's about being fabulous and about doing things that make your life easier," said Heather.
One example? A dumbwaiter that allows her to drive into her garage, stack groceries inside a door, and then, with the push of a button, the food rises up directly into her pantry. She also can't live without high-tech gadgets like a steam oven that tells you when to add in different dishes so they all come out perfectly cooked at the same time.
Ever the fan of infomercials and food gadget ads on Instagram, Heather admitted she's one to indulge in a late-night buying binge after a glass or two of "Champs." One of her favorite purchases? The Clever Cutter, an all-in-one knife and cutting board that makes slicing cucumbers and other vegetables a breeze. And it's only $9.99 — a far cry from the $3,000 Miele coffee machine installed in her fridge that cleans itself.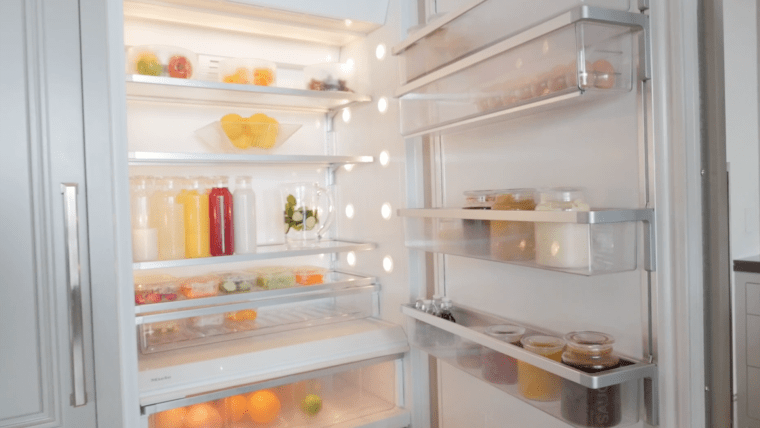 And can we talk about organization? Dubrow's pantry is filled with everyday staples like flour and candy, but everything is impeccably displayed in hefty glass jars sealed with metal lids.
Heather's Oreo cookie jar display, which was inspired byKhloe Kardashian (who hosts her own lifestyle series "KHLO-C-D" on her app), shows each cookie layer lovingly and — dare we say — obsessively stacked.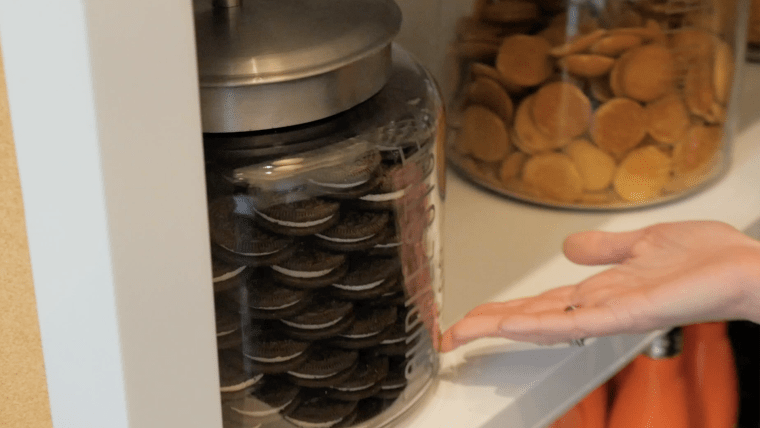 As a frequent hostess, Dubrow's go-to party app is deceptively simple but will be a hit with one anyone who enjoys savory and sweet combos. Her caramelized salami is always requested by her kids around the holidays. The recipe, a blend of resourcefulness and ingenuity, calls for just two (yup, two!) ingredients: a Hebrew National beef salami and a jar of orange marmalade.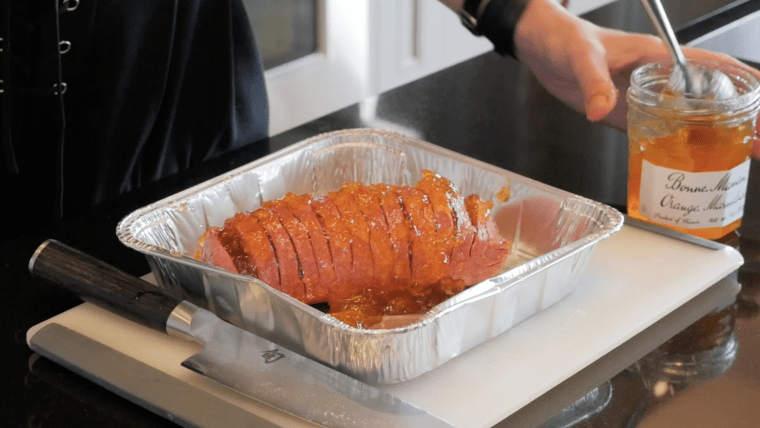 The salami is sliced in 1/4 inch thick slices, but not all the way through. Marmalade is slathered on top and then it's baked in a toaster oven for about an hour.
The result is a sweet, crunchy, savory, citrusy and juicy appetizer that couldn't be simpler to prep and serve. Surprisingly not true to form, Heather recommends a non-fussy final presentation for this dish: just top with toothpicks for easy grab-and-go snacking.
But don't forget that any Dubrow-prepped meal pairs perfectly with bubbly ... just pop open one of her 230 plus bottles of Veuve displayed on her Champagne wall.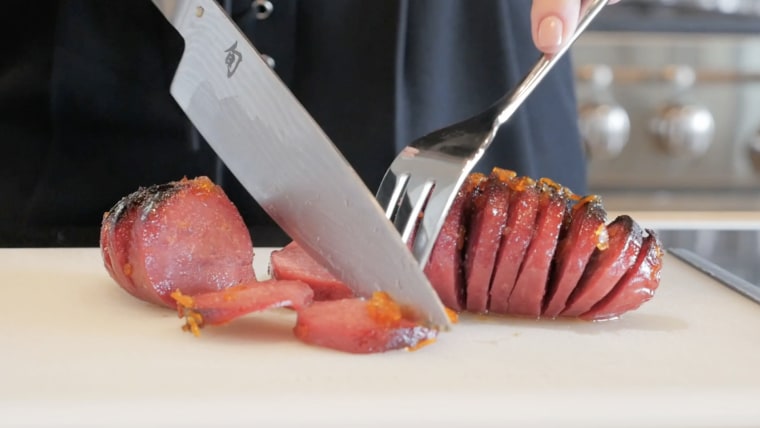 Cheers!
For more great episodes and lifestyle features, be sure to subscribe to TODAY's YouTube channel here.