Looking ahead to summer celebrations, I'm sharing recipes that nourish your palate and add class to your glass. With a leafy green addition to my classic turkey burgers and a little extra sparkle added to a pitcher of antioxidant-rich sangria, you'll enjoy extra volume and nutrition in the foods you love!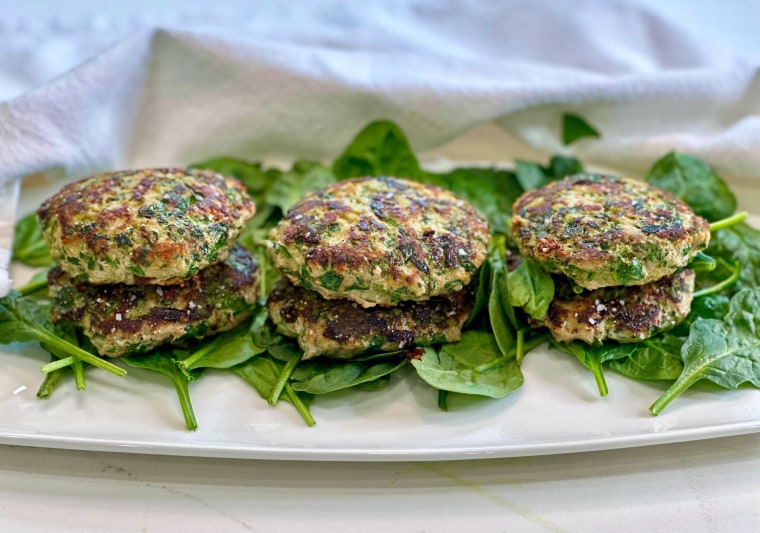 Juicy burgers are a summer staple, and with barbecues and backyard bashes on the horizon, you need a patty that is packed with delicious, umami flavor ... and nutrition! Add bulk and benefits to your burger with chopped leafy greens — Swiss chard, kale, arugula, spinach — you name it. I'm using ground turkey meat in this recipe, but you can easily swap for ground beef or vegetarian crumbles. Warm up the grill and pass the toasted buns!
Get the recipe here.
Whip up a batch of this flavorful (no added sugar) sangria for your next get-together — it's a party in a pitcher! You can either buy store-bought pomegranate juice and a separate package of seeds, or purchase a whole pomegranate and dissect; it will produce up to two cups of seeds. As for the wine? I tend to make sangria with pinot noir, since it contributes a light, sweet and smooth taste.
Pro tip: I typically prep this recipe a day beforehand (minus the sparkling water) and store it in the fridge overnight to let the flavors mingle.
For even more tasty recipes, check out Joy's cookbook "Joy Bauer's Superfood!" and follow her on Instagram, Facebook and Twitter.