/ Source: TODAY Contributor
Think you can't indulge in some of your favorites snacks or comfort foods? Think again! The only catch is swapping some ingredients for healthier ones. Here, I'm sharing two low-calorie, guilt-free recipes: homemade Cheez-Its and creamy tomato soup.
Cheese Crisps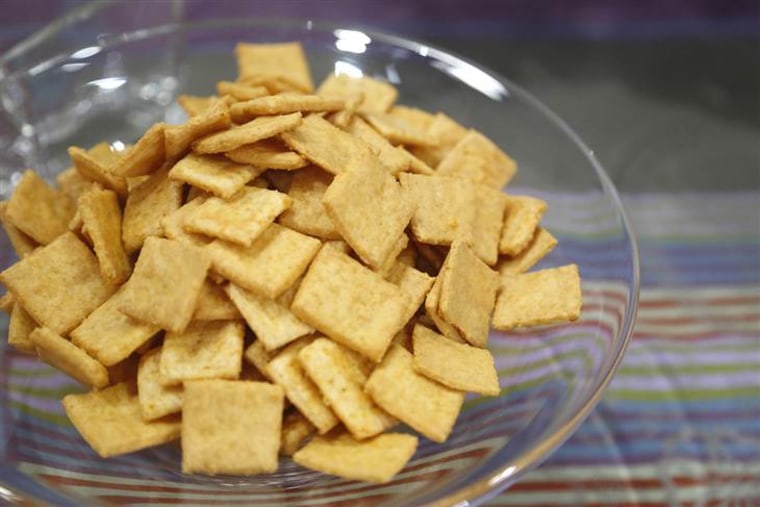 Craving something cheesy and crunchy? Recruit your kids to help whip up my homemade version of Cheez-Its! It's so simple — it requires just three ingredients and contains only 150 calories per serving (about 27 squares). This just might become your new favorite snack!
Get the recipe: Cheez-Crisps
Creamy Tomato Soup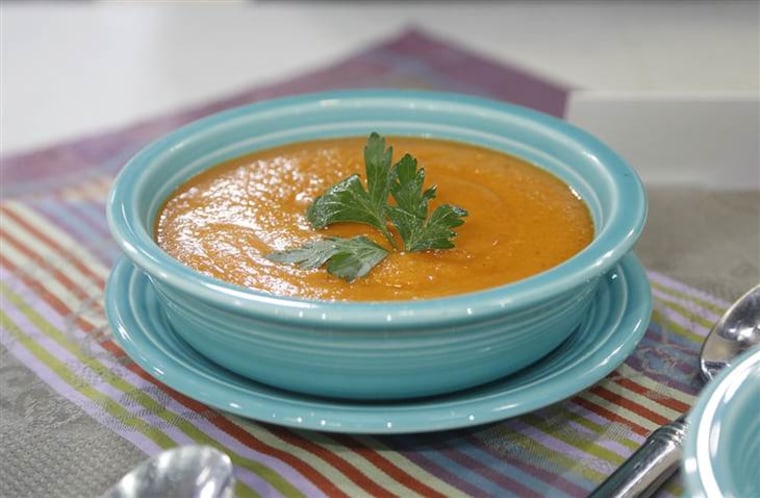 For all you fans out there, I created a rich and soothing bowl that's just as indulgent as the real deal, but significantly slimmer. You can enjoy two filling cups for just 160 calories. Plus, it's rich in protein thanks to the addition of a secret ingredient (hint: it's vegan and dairy-free). Grab your spoon!
Get the recipe: Creamy Tomato Soup
For more slimming recipes, follow Joy on Twitter, Facebook, Instagram and Pinterest.