With so much hoopla around store-bought pumpkin spice flavored products, you may have forgotten just how amazing homemade pumpkin treats taste. Here for a little reminder are my spiced pumpkin muffins.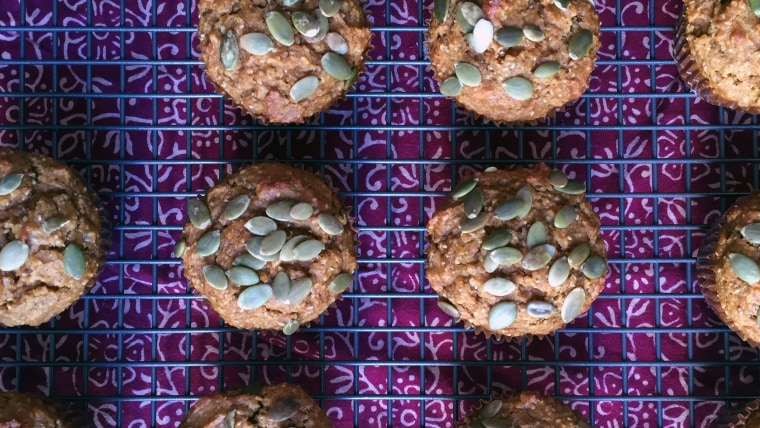 Make Starbucks-style pumpkin spice latte — with real pumpkin! — all year long
How to cook with real pumpkin: Tips for prepping and shopping, plus recipes
These healthy muffins get a ton of moisture and vitamin A from the pumpkin puree they contain. Almond flour replaces half of the all-purpose flour, which helps increase the protein content. Chia seeds add texture as well as healthy fat and fiber. A trio of spices — cinnamon, nutmeg and cardamom — complement the pumpkin and punch up the warm fall flavor of the muffins. A sprinkle of shelled pumpkin seeds on top adds a final fall touch and a boost of magnesium. Enjoy these with a hot cup of coffee for breakfast, or with warm cider for an afternoon pick me up.
Frances Largeman-Roth, RDN, is a nutrition expert, writer and best selling author. Her books include Feed the Belly, The CarbLovers Diet and Eating in Color.