Keri Glassman R.D., TODAY Tastemaker and contributor to Women's Health, weighs in on the best healthy meal picks at 10 fast food chain restaurants from McDonald's to Taco Bell. Believe it or not, they're not all salads!
1. Burger King: Original Whopper Jr. without mayo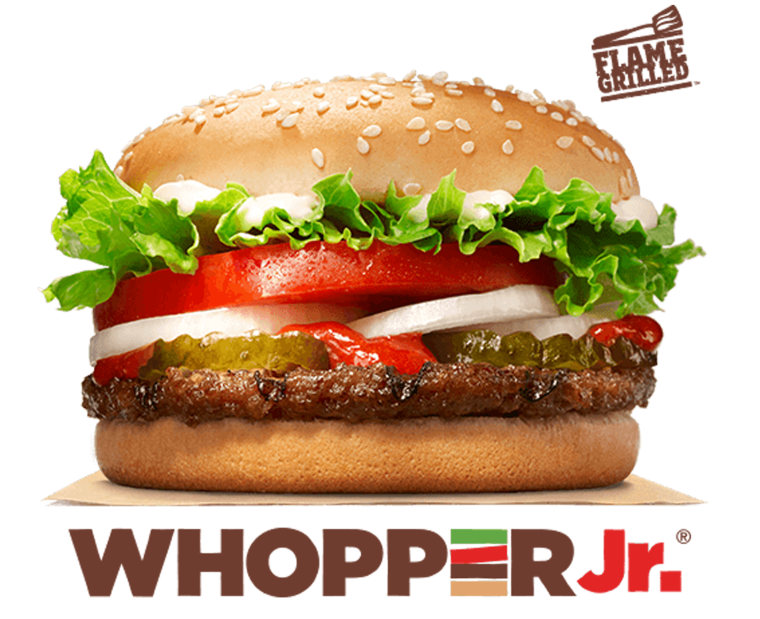 If you're craving a burger, don't go for the salad! You'll just end up eating large fries next to it. Instead, go for this smaller version of the classic burger and keep it simple. Yes, it has 390 mg of sodium, which is definitely not low, but it's also a whole lot less compared to the other burgers on the menu that have upwards of 1250 mg! Also, since it also has only 160 calories, feel free to order a side salad with it.
2. McDonald's: Bacon Ranch Grilled Chicken Salad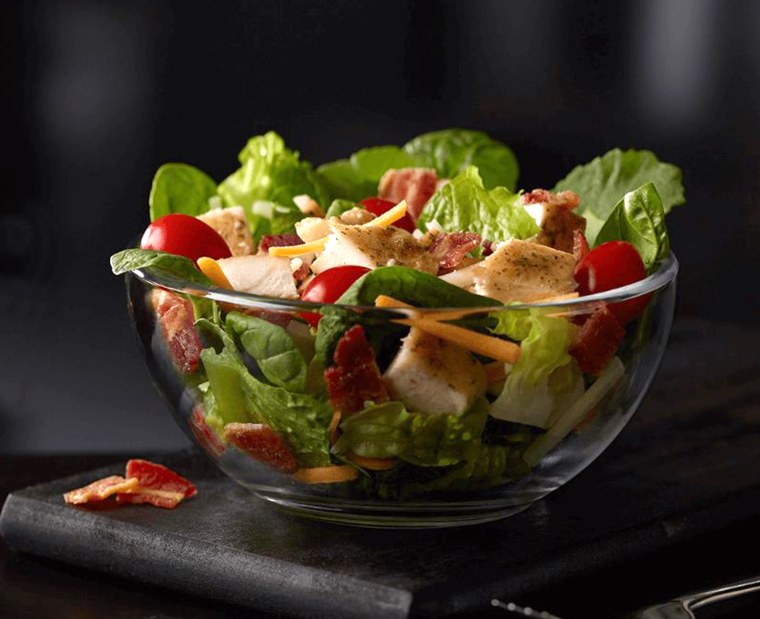 Yes, it has a little bit of bacon, but this mostly veggie and grilled chicken salad has four types of greens. It's definitely the best salad bet AND it will keep you satisfied thanks to the protein (42 grams). Plus, it's only about 320 calories.
3. Taco Bell: Fresco Grilled Steak Soft Taco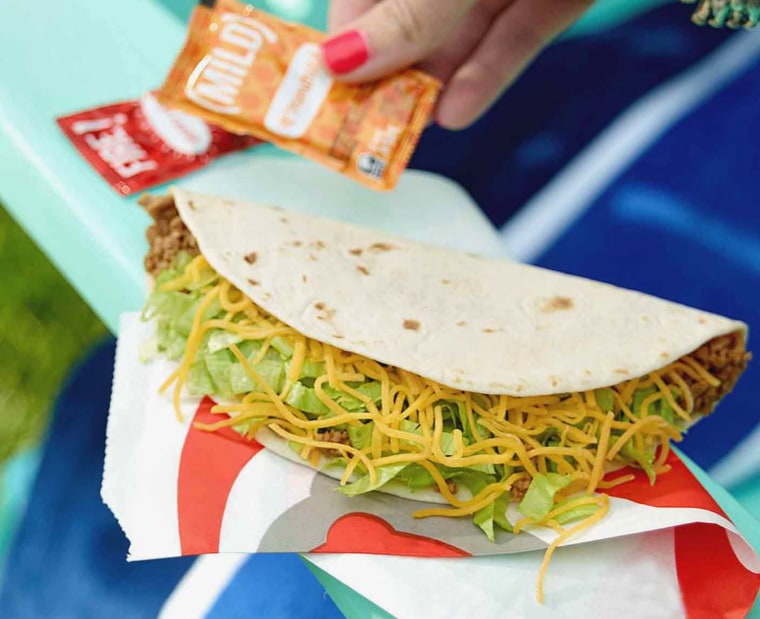 We're not calorie counters, but you get 10 grams of protein and only 160 calories. I say go for two of these tacos and add black beans for an extra 5 grams of fiber, plus an antioxidant boost.
4. Wendy's: Grilled Chicken Wrap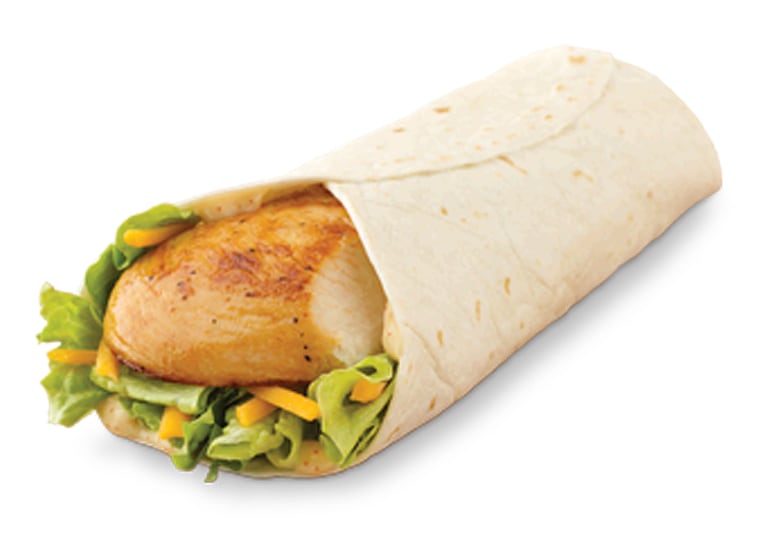 Wendy's has a lot of salads that wear a healthy halo but are actually loaded with calories and sugar. It's better to keep things simple and go for this wrap. It has fewer refined carbs than the burgers and other sandwiches on the menu, yet still offers grilled chicken (20 grams of protein). Side note: This wrap has 3 grams of sugar and the Apple Pecan Salad has 40 grams!
5. Chik-fil-a: Grilled Chicken Nuggets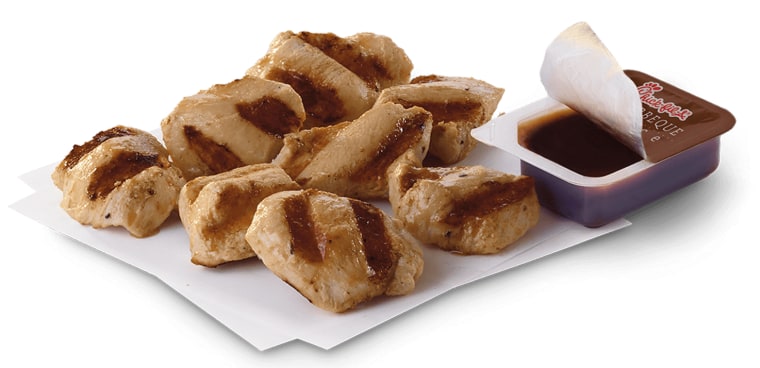 Boneless and skinless grilled chicken breast will beat out crispy anything any day. You don't have to be a kid to eat nuggets. These have next to no added sugar (only 1 gram). Round out your meal by adding the Superfood Side Salad which is made with kale and broccolini.
6. KFC: Kentucky Grilled Chicken Breast (on the bone) and a side of Green Beans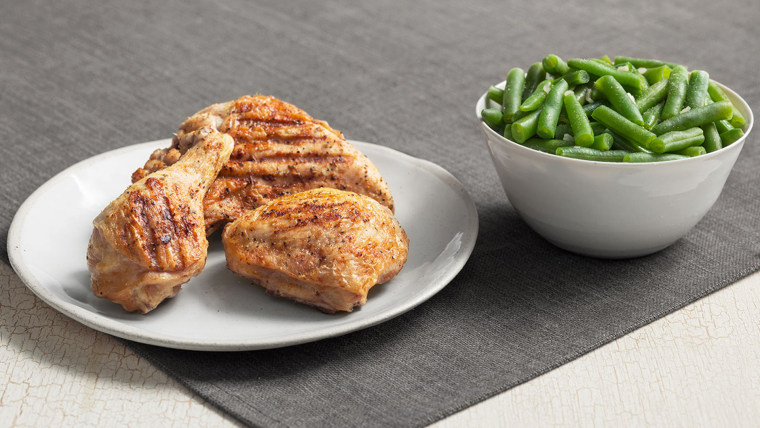 Skip the deep-fried chicken and opt for this leaner protein-rich version to keep you full without feeling weighed down. Bonus: the green beans are filled with fiber.
7. Dunkin Donuts: Egg and Cheese English Muffin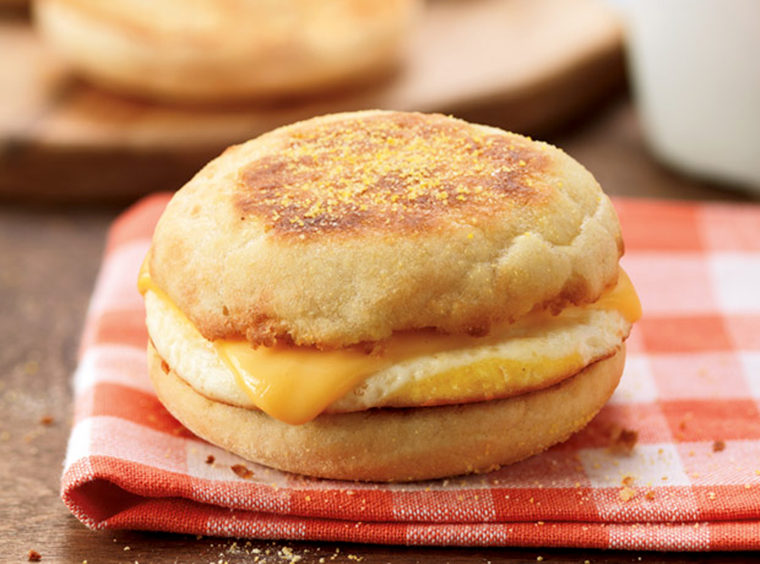 Many people go for the new flatbread sandwiches, but this old egg-and-cheese staple is actually the best bet. It has 490 mg of sodium, which is lower than the other breakfast sandwiches that have 690-770 mg each. This also has 3 grams more fiber than the Veggie Egg White Flatbread.
8. Chipotle: Salad Bowl with romaine, chicken, black beans, fajita vegetables, fresh tomato salsa and cheese
Chipotle makes it easy to create your own meal, plus Mexican-inspired food is always super flavorful. Add the antioxidant-rich tomato salsa for a great flavor boost and skip the cheese to keep it lower in calories and unhealthy fat. You can get a whole lot of protein (47 grams) from all of these fresh ingredients without going above the average amount of calories for a meal (455 calories).
9. Subway: Veggie Delite (6-inch)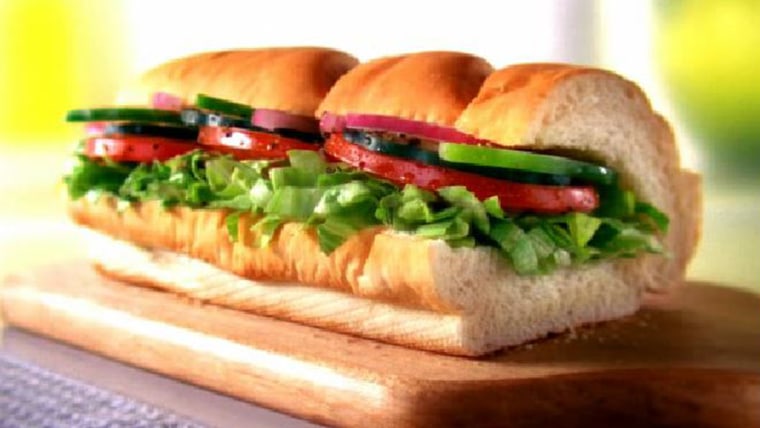 I'm not a fan of all of the processed carbs in the bread here, but this whole grain sandwich is as clean and simple as you can get. It's all veggies!!
10. Starbucks: Classic Whole Grain Oatmeal
Keep it clean and take your oats naked! Toppings add a lot of calories and sugar: the dried blueberries have 13 grams of sugar! Instead, just add the nuts which will give you added fiber, protein and healthy fat.