Whether you're celebrating Christmas, Hanukkah, Kwanzaa or Festivus, holiday food is not known for its health attributes. After all, Hanukkah food is built around frying things in oil. But healthier bites can be found at most holiday parties, you just may need to do some digging. Here are 12 healthy holiday party foods to look for among all the calorie- and sodium-filled foods at the buffet.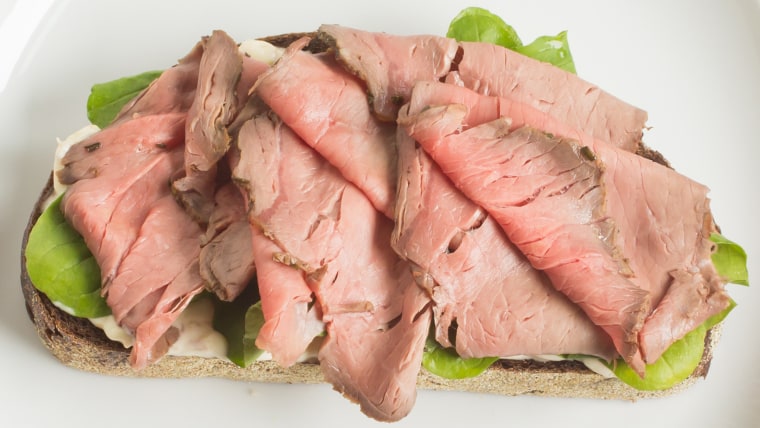 1. Roast beef
A 2-ounce serving of thinly-sliced roast beef (a few slices) will only run you 100 calories, but will leave you feeling satisfied.
RELATED: Roast beef with Yorkshire pudding and red wine gravy recipe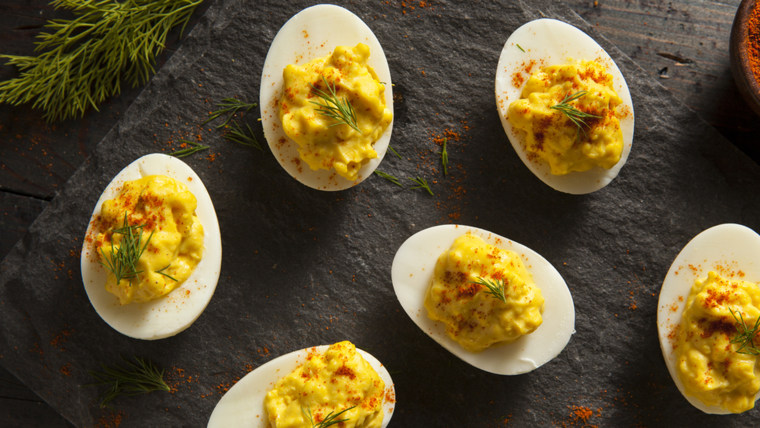 2. Deviled eggs
Yes they contain mayonnaise, but they also pack in protein and essential nutrients like choline. Grab one for about 85 calories, or two if this is your only protein pick.
RELATED: How to peel hard boiled eggs and 5 creative deviled eggs recipes
3. Guacamole
Everyone loves avocados and they are also brilliant in dip form. Scoop up 2 tablespoons for 45 calories with carrot and celery sticks instead of chips for huge savings in both calories and sodium to avoid that "puffy face" look the next day. You're welcome.
RELATED: How to keep guacamole green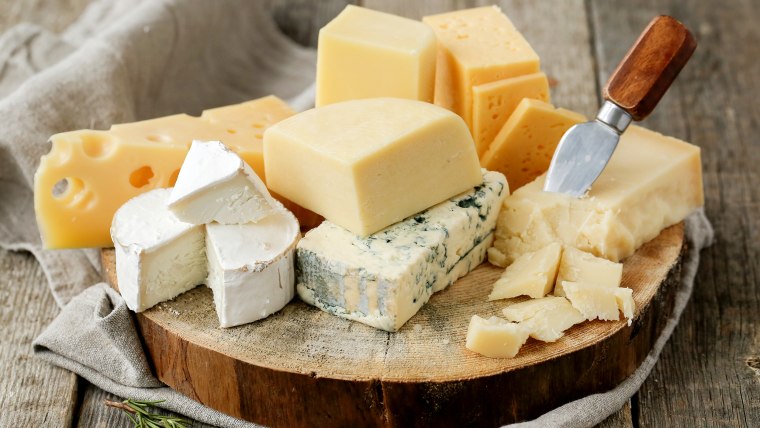 4. Aged cheese
Aged cheeses, like cheddar, manchego, pecorino, Parmesan, Gruyere and Gouda, have a bigger flavor bang per calorie that soft cheeses and have the benefit of providing probiotics, which are helpful for digesting all that party food.
RELATED: How to serve a great party cheese plate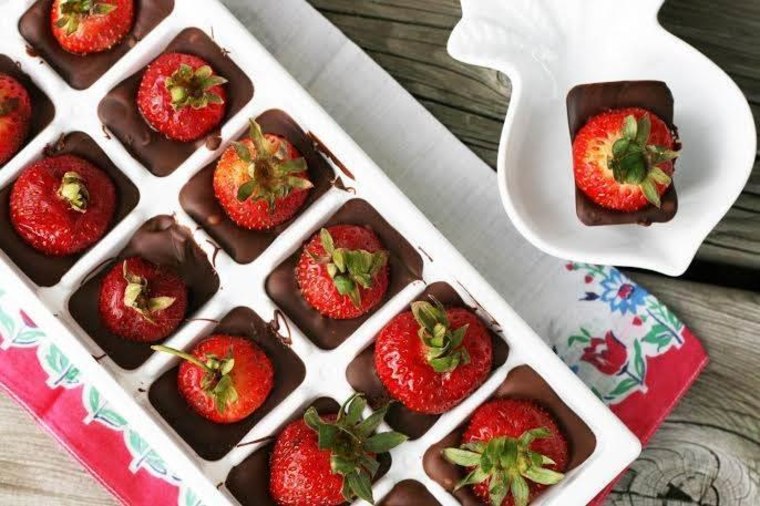 5. Chocolate-covered strawberries
Unless they're loaded up with toffee crunch, three straight-up dark chocolate dipped strawberries are only about 130 calories, plus 3 grams of fiber. End your meal on a sweet note and hopefully you won't be tempted by the Bûche de Noël on your way out.
RELATED: 10 surprising ways to use an ice cube tray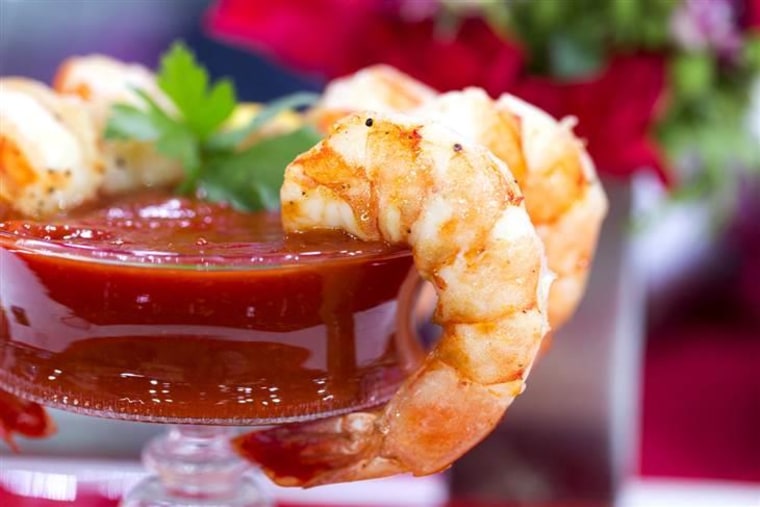 6. Shrimp cocktail
Grab these early in the night for food safety reasons. You can enjoy 3 medium shrimp, plus 1/4 cup of cocktail sauce for just 150 calories. They also provide 17 grams of filling protein.
RELATED: Siri's 5-minute shrimp cocktail recipe
7. Smoked salmon
Lucky you if you find a nice big platter of smoked salmon. A 2-ounce serving is 120 calories and provides healthy omega-3 fats and vitamin D.
RELATED: Smoked Salmon Tortilla Roll-ups and Smoked Salmon Tartines with Red Onion-Caper Relish
8. Olives
Yes, they're salty, but they're full of healthy fat and each large olive is just 5 calories. Plus, they also taste great with No. 7 salmon.
RELATED: 10 foods that may lengthen your life
9. Sweet potatoes
Unless they're in a marshmallow-covered casserole, they are a great fiber-rich find.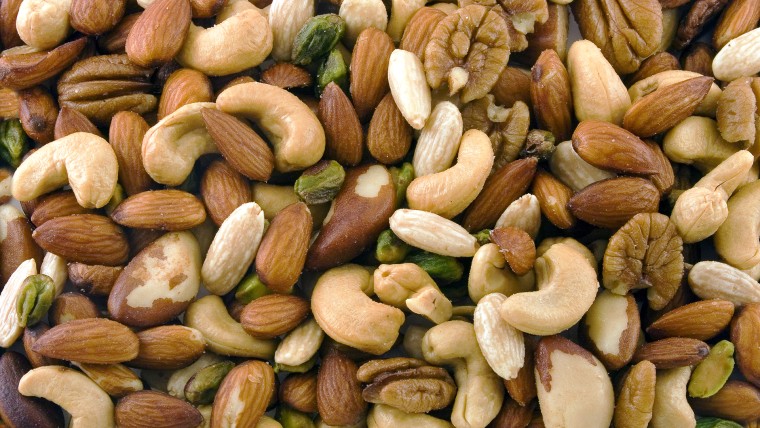 10. Plain nuts
Almonds, walnuts and pistachios are all good picks.
11. Raw veggie platters
Don't forget about this party staple. It's very tough to go wrong here.
RELATED: Crudités party trick! Turn vegetables into a stunning 'garden'
12. Hummus
A super protein-pick for vegans and everyone else. This pulse-based dip contains 4 grams of protein per 1/4 cup serving, as well as filling fiber. Skip the pita chips and dip those raw veggies you grabbed into it instead.
RELATED: Hummus's quest to conquer America, one mouth at a time
Happy Holidays!
Frances Largeman-Roth, RD, is a nutrition expert, writer and best-selling author. Her books include Feed the Belly, The CarbLovers Diet and Eating in Color. Follow her @FrancesLRothRD