It's a wonderful time of year, filled with family, friends and delicious goodies. But all of the calories from those holiday snacks and sides can add up quickly if you're not paying attention. If you want to lighten up some of your favorite festive foods, I've got you covered with these three slimming and scrumptious dishes.
Potato Latkes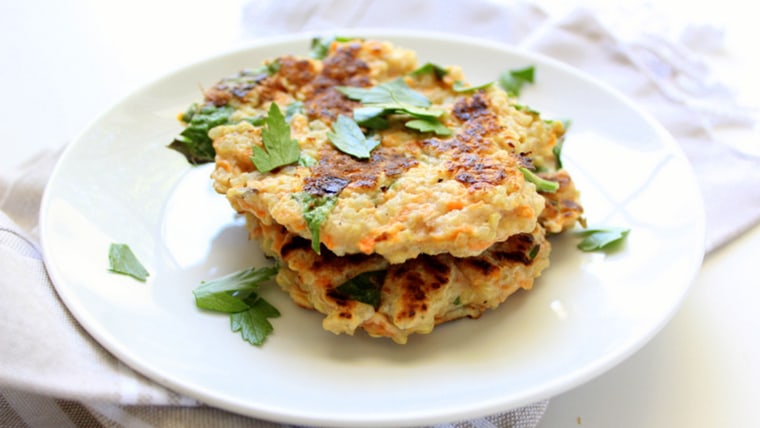 Potato Latkes (or potato pancakes) are typically fried, dipped in sour cream or applesauce, and will clock in around 420 calories for a three-pancake serving. Instead, whip up my delicious rendition, which swaps cooked quinoa for flour and uses grated sweet potato and zucchini. They're just 40 calories each!
Feel free to add the topping of your choice, but my family likes light sour cream, Greek yogurt or unsweetened apple sauce.
Eggnog
A typical cup of spiked eggnog will cost you about 350 calories per cup — that's the equivalent of five sugar cookies! Here's a quick trick to drive down calories in no time: simply mix ¾ cup store-bought or homemade eggnog with ¼ cup vanilla almond milk. This simple dilution tip will save you roughly 100 calories per serving.
If you'd like, spike it by adding a shot of rum. Cheers!
Mashed Potatoes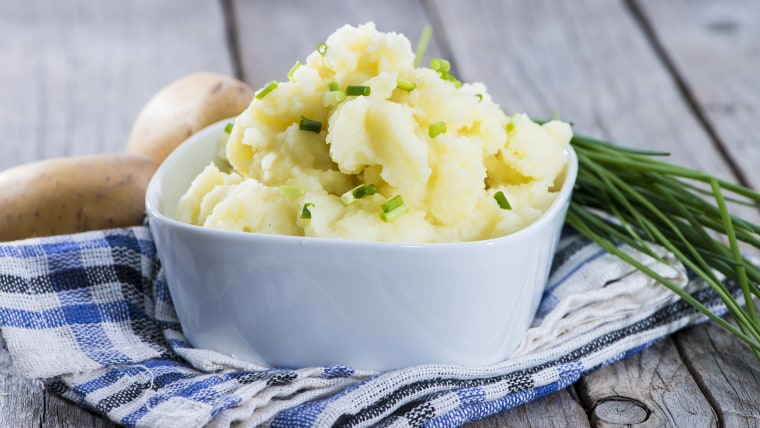 A cup of starchy spuds contains about 300 calories. Instead, try my revised recipe, which combines white potatoes with steamed cauliflower to drive down the calories and carbs in this comfort food favorite. It delivers big on flavor but for only half the calories. The end result is a creamy, dreamy, dish.
Happy holidays — now dig in!
For more healthy food tips, follow Joy on Twitter, Facebook and Instagram and check out her cookbook "From Junk Food to Joy Food."​