While we can't predict everything that 2018 will bring, we do know there will be a new onslaught of healthy food trends headed our way in just a few weeks.
After a year filled with unicorn food, Golden Milk lattes and enough good-for-you bowls to make you want to dive headfirst into a cheeseburger, we're looking forward to sinking our teeth into the latest tasty and nutritious culinary offerings.
Here's what you'll be seeing and sampling in 2018.
Meat-free jerky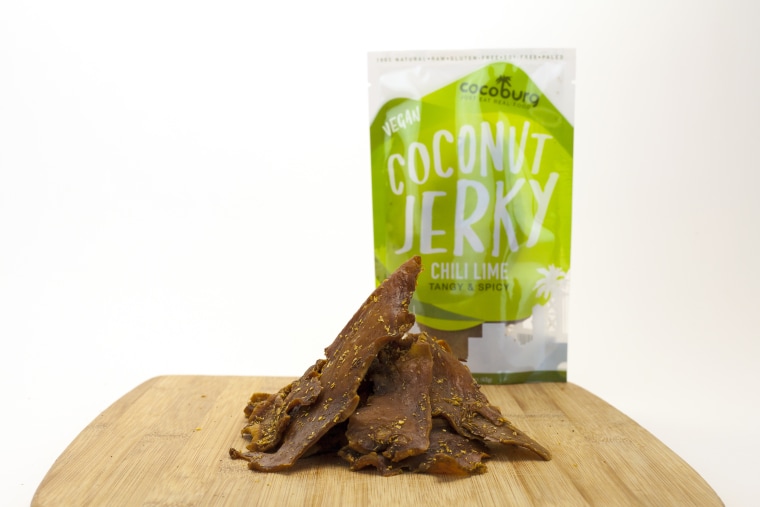 The hunger for jerky isn't going anywhere, and soon there will plenty of plant-based options to suit a range of appetites. At this year's Food and Nutrition Conference and Expo in Chicago, I found coconut jerky from Cocoburg, which is vegan-friendly and gluten-free. While you're not going to get the same protein boost as you would from turkey jerky (only 3 grams per 1-ounce serving versus 9 grams for turkey), the coconut meat jerky has a similar chewy consistency and comes in popular flavors, including Ginger Teriyaki and Chili Lime. The coconut jerky is also significantly lower in sodium, while boasting as much potassium as a large banana.
There's also Beyond the Shoreline, a company making jerky from sustainably harvested kelp and shiitake mushrooms in flavors like Rosemary Maple BBQ and Sea Salt & Citrus. I tried early samples of the product and it did have a very jerky-like chewiness to it, but it also had a "from the sea" flavor. Still, I love the fact that kelp is a zero-input crop, making it very planet-friendly.
Innovative non-dairy 'milk'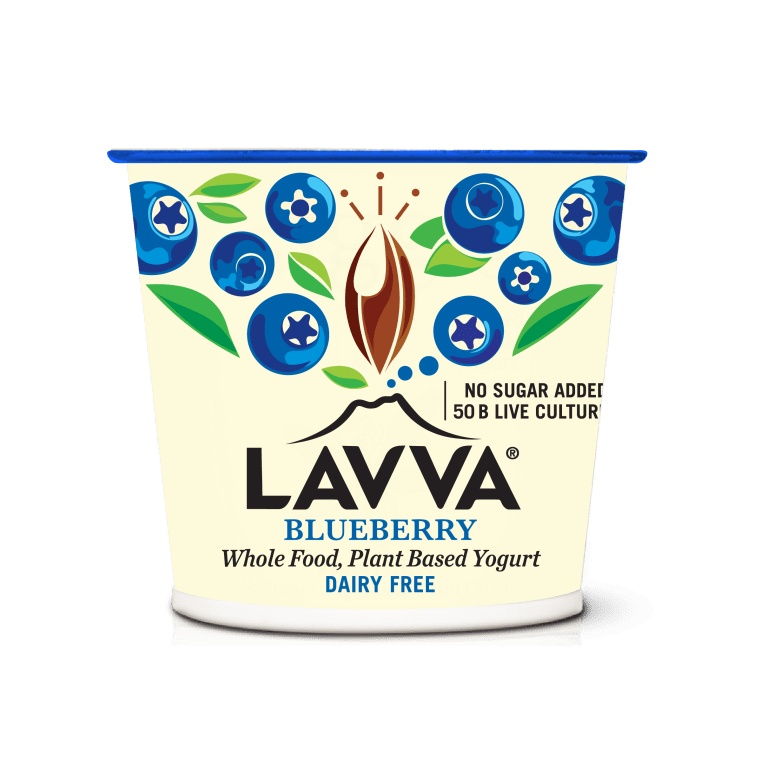 More than 30 percent of consumers are buying plant-based milks and yogurts. As this trend continues to take hold, new non-dairy offerings are cropping up throughout grocery stores. In the dairy aisle, look for Lavva, a new yogurt made from the pili nut, which is native to the Philippines. The nut is very low in carbohydrates and the yogurt has a deliciously smooth flavor. Good Karma makes flax seed milk and yogurt products and even has a vegan flax milk "eggnog."
There are new shelf-stable options too. Oatly, which will debut nationally in the U.S. this February, is a Swedish company making milk from oats. It has gained popularity with baristas because it foams up nicely.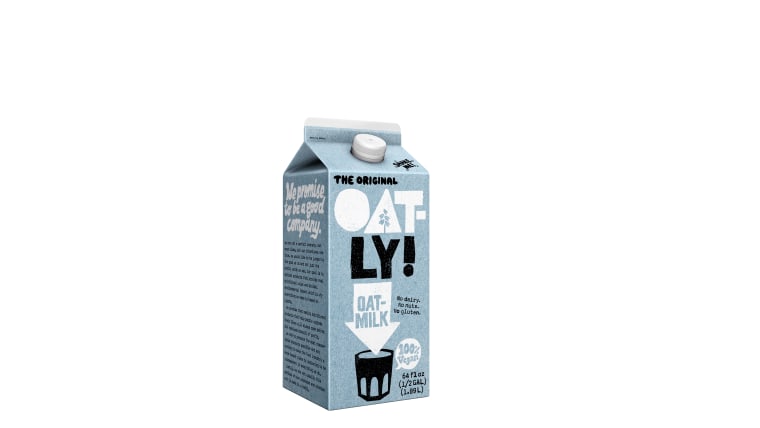 And while you can't exactly make milk from avocados, you can produce a creamy, non-dairy ice cream from them. Cado makes frozen desserts with a base of organic avocado puree and avocado oil in chocolate, lemon and mint chocolate chip. And Mooala takes organic bananas and blends them with organic roasted sunflower butter to create "bananamilk," which they sell in original and chocolate flavors.
Coffee gets cozy with the spice rack
Move over nitro, the next trend in coffee is spice. Look for Mexican spiced coffee with cinnamon, orange zest, molasses, star anise and clove at coffee shops like Chicago's Back of the Yards Coffee.
Hawag or Hawaj coffee, which is from Yemen, will likely become more readily available. Dr. Smood, with outposts in New York and Miami, offers Hawaj White Coffee, which is made from beans that have just been toasted instead of roasted, so it's much lighter in color. It's then flavored with cinnamon, clove, cardamom, nutmeg and ginger. This combination of spices is believed to help support digestion, and it's a delicious way to enjoy a flavorful cup of java without added sugar.
Mushrooms everywhere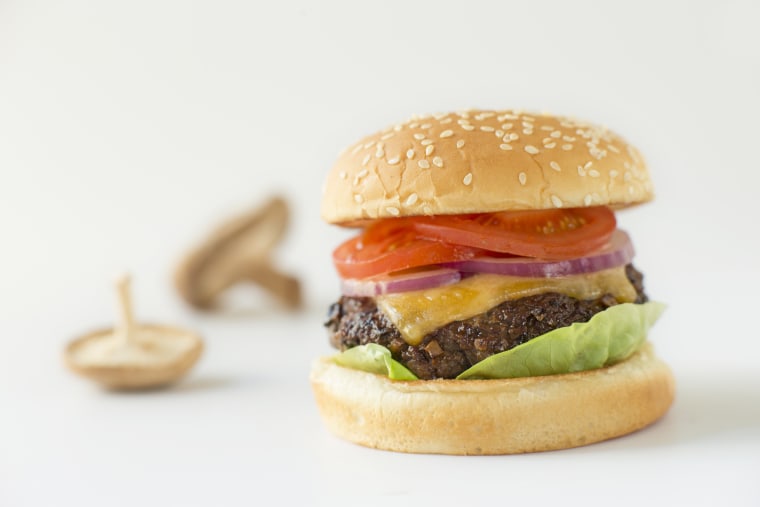 There will be a fungus frenzy this year as consumers look for new and delicious ways to get a health boost from mushrooms. The Blenditarian movement, which combines ground beef with ground mushrooms to make a savory, but much healthier (lower in fat and calories) and earth-friendly burger gained footing this year on restaurant menus.
And mushrooms are now even showing up in coffee and cocktails. I had an amazing shiitake-infused cocktail in Chicago recently at Bad Hunter. The addition of mushrooms to these beverages is for a purported health boost. Mushroom coffee lovers say it gives them the perks of coffee, but without the jitters. I tried the instant coffee from Four Sigmatic with Lion's Mane and Chaga mushrooms and it tasted great, but it did not give me that "let's do this!" bump that I get from my usual Americano. Still, I'm willing to make my diet more mushroom heavy. Shiitake brownies anyone?
Upcycled food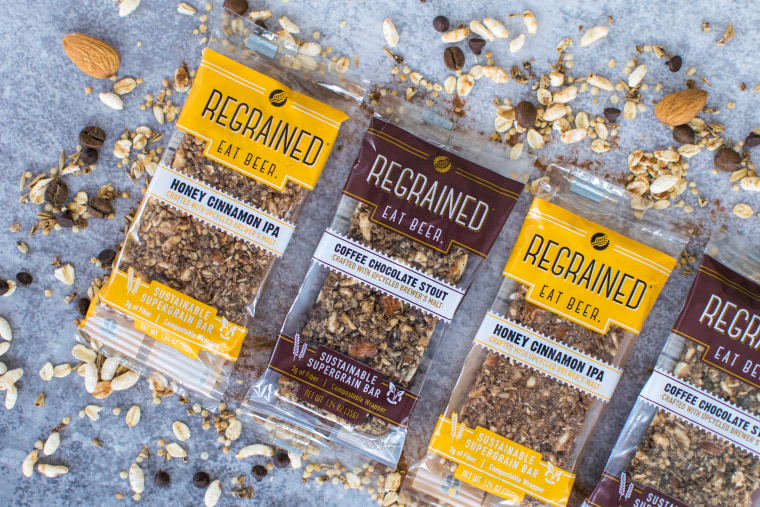 According to the National Resources Defense Council, Americans are wasting a whole lot of food. And we're finally taking small steps to counteract the issue, like composting, meal planning, and doing more with the fruits and veggies we buy. The "root to stem" movement started gaining momentum last year with chefs like Dan Barber and Jehangir Mehta.
The food waste movement has also led to companies to start recycling food scraps that would normally get tossed and using them in edible products instead. I've sampled Regrained bars made from upcycled brewer's malt used in the beer-baking process, as well as delicious chips from Forager Project made from the veggie pulp that's produced from making their cold-pressed juices.
The new way to go green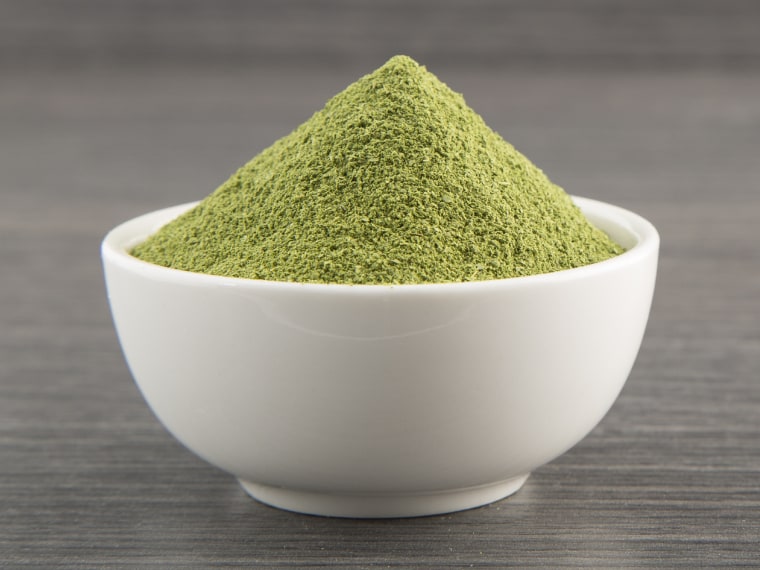 We saw so much matcha in 2017 that I literally thought I might turn green. In 2018, our green fix will be coming from another source: moringa. This "superfood," which has been growing in popularity for a few years, is made from the leaves of the moringa tree, which grows in the Northwest region of India, as well as the Philippines, Thailand, Malaysia, Burma and parts of Africa. Its bright green leaves are dried and then ground to make a powder that has an earthy flavor, not unlike that of matcha, but with more of a veggie-forward taste. The entire plant can be used and moringa has been touted for its potent nutrition profile.
Dr. Carrie Waterman from the University of California at Davis has been studying moringa for several years and published a report last summer comparing the anti-inflammatory properties of moringa to those of turmeric and found that moringa is more potent than turmeric.
Look for moringa in smoothies, bowls, bars, and yes, lattes, in the coming year. It's also readily available in powder-form, protein bars and energy shots from companies like Kuli Kuli. And chefs are getting into moringa, too. Chef Gerardo Gonzalez of Tribeca's Lalito, uses moringa in his chickpea guacamole to add "great flavor but also to create the green color needed to make the dip look just like the real thing."
The next Instant Pot
Everyone loves the flavor and texture of fried food, but the calories and fat? Not so much. The Internet went crazy for all of the drool-worthy shots of food cooked lightning fast in the Instant Pot (one woman even credits the device to her 125 pound weight loss), and it looks like the air fryer is poised to be the next must-have culinary gadget.
Pinterest is well stocked with images of apple fritters, chicken wings, pickle chips, and even avocado fries that have been made in an air fryer. These counter-top appliances aren't brand new, but more companies are offering affordable versions (some are as low as $65 on Amazon). Air fryers don't actually fry food: they circulate air for even cooking, creating the familiar crunch of fried food, without all the fat or the greasy fingers. Something tells me there will be a lot more buttermilk "fried" chicken at picnics next summer.
The diaspora of Filipino food
In 2017, Hawaii's centuries-old poke spread to the mainland to become a national obsession — with Hawaiian chefs finally getting some major love for the raw seafood dish as a healthy, fresh option. In 2018, Filipino food is poised for a similar fate. Pretty purple yams called ube took over Instagram this year, drawing more attention Filipino cuisine. Now, dishes like lumpia, sisig, longganisa and kare-kare are enticing people who may never have experienced Filipino food before, and these bright, spicy, and acid-forward dishes are finally getting the accolades they deserve.
Leah Cohen, co-owner and chef of Lower East Side's Pig & Khao and Jersey City's Piggback Bar says that not many customers were familiar with Filipino food when she opened Pig & Khao five years ago, but "now people are willing and eager to try dishes from the Philippines, which is so great to see." Chefs like Cohen, Tom Cunanan of DC's Bad Saint, and Alvin Cailan of LA's Eggslut and Amboy are adding their unique flair with bold, inventive menus. And Philippines-based Jollibee, a fast food chain, is expanding across the U.S. Healthier dishes include pinakbet, a vegetable dish with bitter melon, okra, eggplant and shrimp paste, and pancit, made with rice noodles, cabbage, and chicken.
We're pretty excited about all the flavor that's about to get unleashed in 2018. Personally, I can't wait to serve some avocado ice cream with the moringa donuts I plan to fry up in my new air fryer. Happy New Year!
Frances Largeman-Roth, RDN, is a nutrition expert, writer, mom of 3 and best-selling author. Her books include Feed the Belly, The CarbLovers Diet and Eating in Color. Follow her @FrancesLRothRD and check out her website.