/ Source: TODAY Contributor
New Year's Day is around the corner, and most of us will be celebrating the start of 2017 with a delicious brunch. If one of your resolutions includes health, go ahead and add these two tasty items to the menu: Quiche Lorraine and Bloody Mary Ice Pops. My slimming versions will be the perfect "bonjour!" to a fantastic year.
Quiche is an ever-popular breakfast dish, but its buttery crust and full-fat filling cause calories and saturated fat to add up...fast! I've slimmed down the recipe and amped up the nutrition by creating a delicious spinach crust with a cheesy Parmesan flavor. I've also nixed the heavy cream and bacon and chosen lower fat substitutes. The end result? A whopping decrease from 600 calories to only 220 calories per slice. Now, go ahead, and enjoy!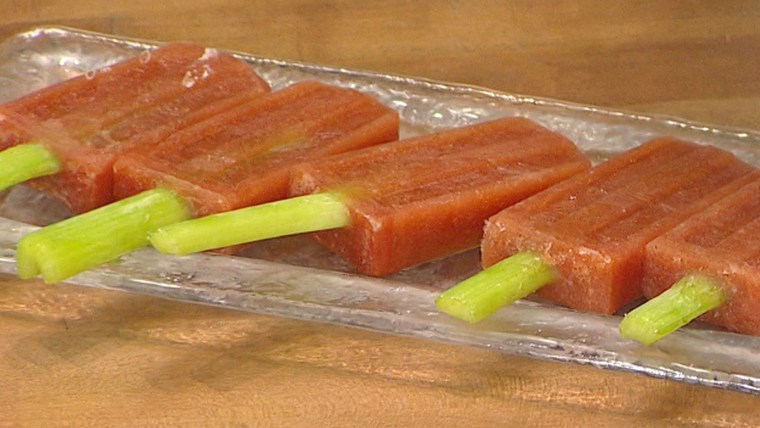 In the mood for a boozy brunch? A Bloody Mary is one of my favorite sips. However, with all of the fancy garnishes, each glass can pack more than 130 calories. I reinvented this classic and created Bloody Mary Ice Pops — better known as "Poptails" in my house. Ringing in with only 20 calories per pop, these spicy, savory treats even have edible celery popsicle sticks! Get the recipe here!
For more delicious recipes, check out Joy's new cookbook, From Junk Food to Joy Food. Want Joy to make over your favorite fattening dish? Challenge her via Twitter, Facebook and Instagram.