On the heels of a long and indulgent holiday season, New Year's Day offers the perfect opportunity to start fresh and commit to healthy eating. And what better way to kick off 2015 than with a nutritious breakfast? In fact, a healthy morning meal is a great way to set you on the path to better eating each and every day. 

These six ideas make it easy to say no to doughnuts, sugary cereals and other high calorie temptations that offer little nutrition and only brief satisfaction. Instead, dig into a veggie-packed frittata, whole-wheat pancakes or baked oatmeal. In addition to being delicious and good for you, these recipes are a snap to prepare.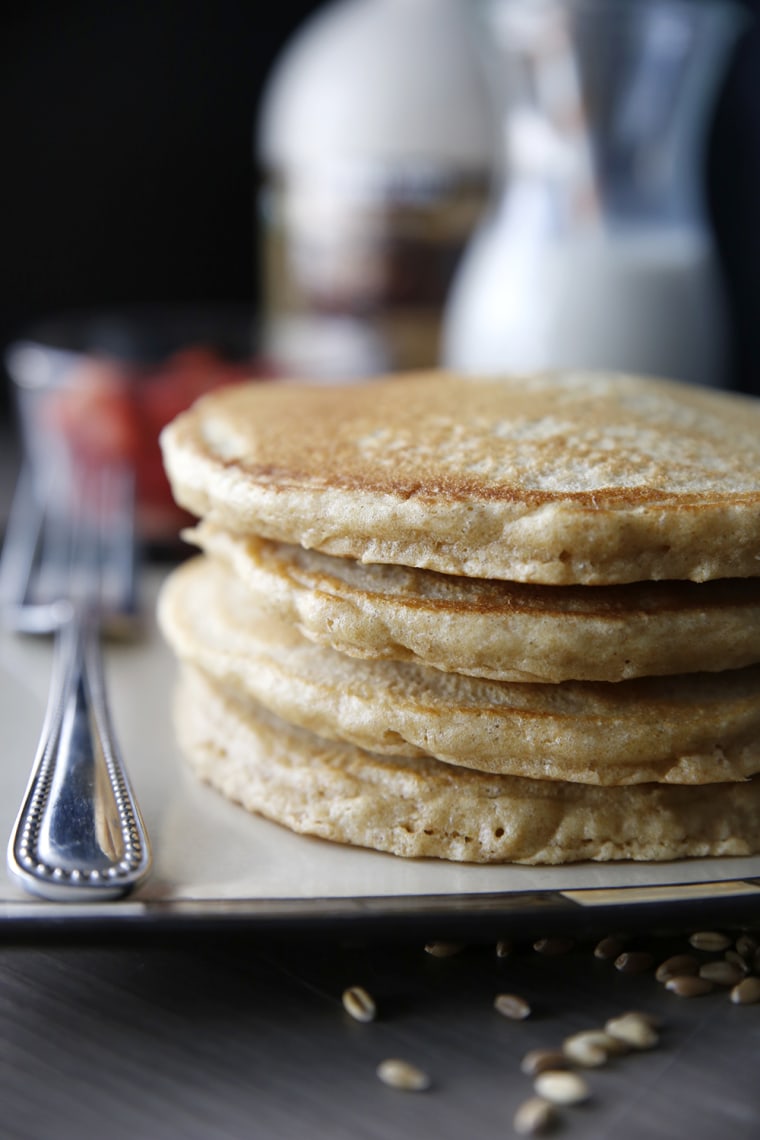 1. 100% whole wheat pancakes: Pancakes might not be the first thing that comes to mind when you think of a healthy breakfast, but this version is made with whole-wheat flour and just a hint of honey. Trendy coconut oil has been credited with all sorts of health benefits, and while the jury is still out on those, the small amount used here definitely lends these pancakes a mild nutty flavor. To make these flapjacks as healthy as possible, use unsweetened almond milk, which contains less fat and calories than whole milk, and be sure to keep maple syrup and other sugary toppings to a minimum. Better yet: Serve these pancakes with fresh fruit.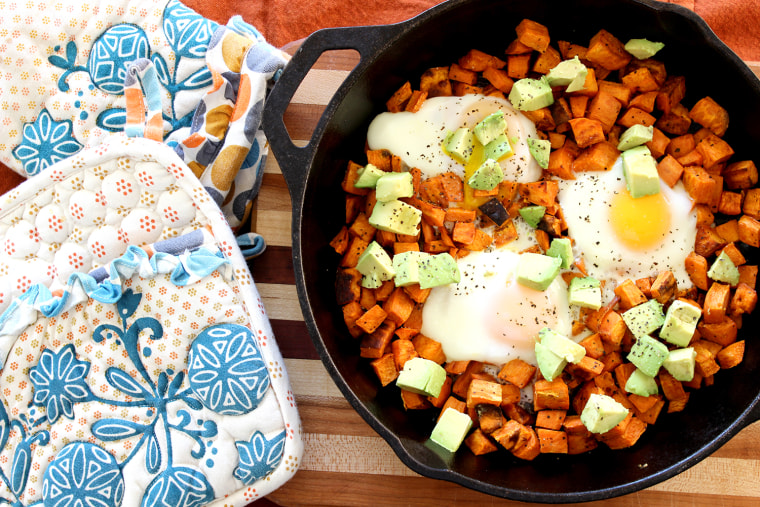 2. Sweet potato breakfast skillet: Those who prefer a savory start to the day will love this filling and fortifying healthy breakfast. Sweet potatoes are a nutritional powerhouse and deliver fiber, vitamins, minerals and antioxidants in one delicious package. The eggs add protein, while the avocado provides heart-healthy monounsaturated fat. To make this a one-pot dish, use a large cast-iron skillet to bake the potatoes, then add the eggs and return it to the hot oven to finish. Here's another handy tip: Bake the potatoes the night before to save time, or use leftovers from dinner.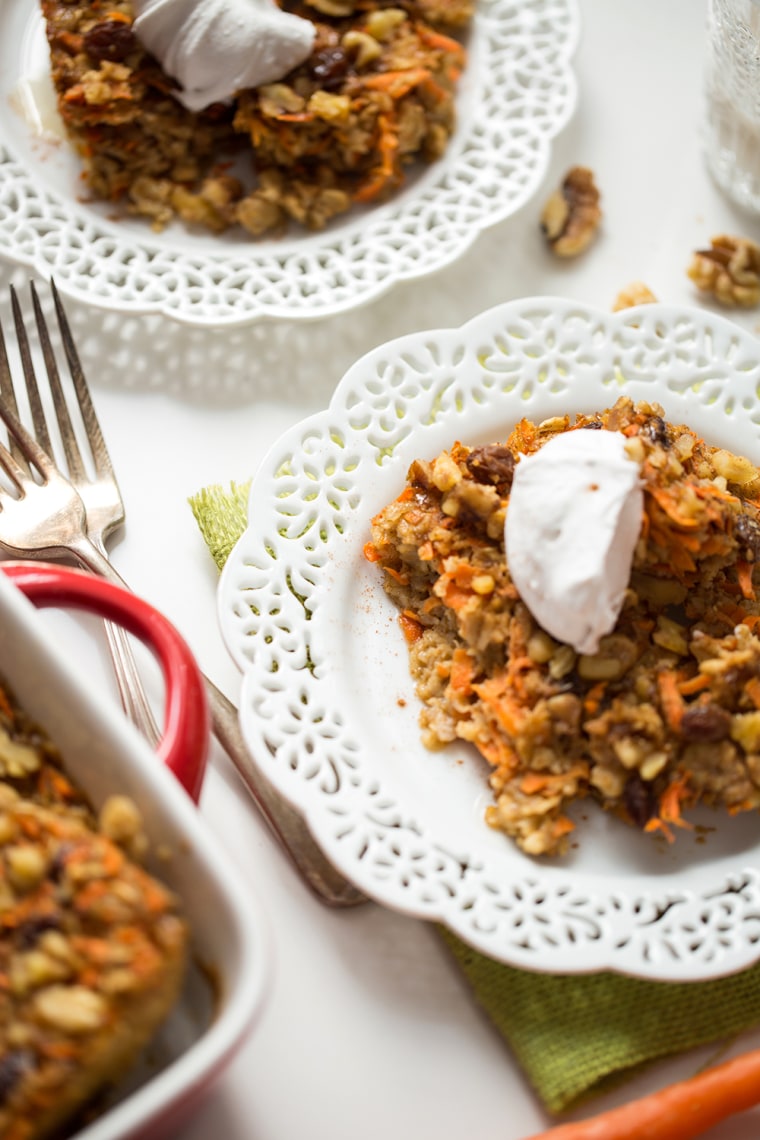 3. Heavenly carrot cake baked oatmeal: Need a new way to enjoy oatmeal? Look no further than this baked version, which has a dessert-for-breakfast appeal but is surprisingly good for you and super simple to throw together. The main ingredients are heart-healthy rolled oats, vitamin-rich carrots and unsweetened almond milk. Cinnamon, ginger, walnuts, raisins and vanilla give this oatmeal a ton of flavor, so it doesn't need much additional sweetening. There's a small amount of maple syrup in the recipe, but if you're watching your sugar intake, you can use slightly less. For a final flourish — plus a little protein and calcium — top each serving with a dollop of low-fat Greek yogurt.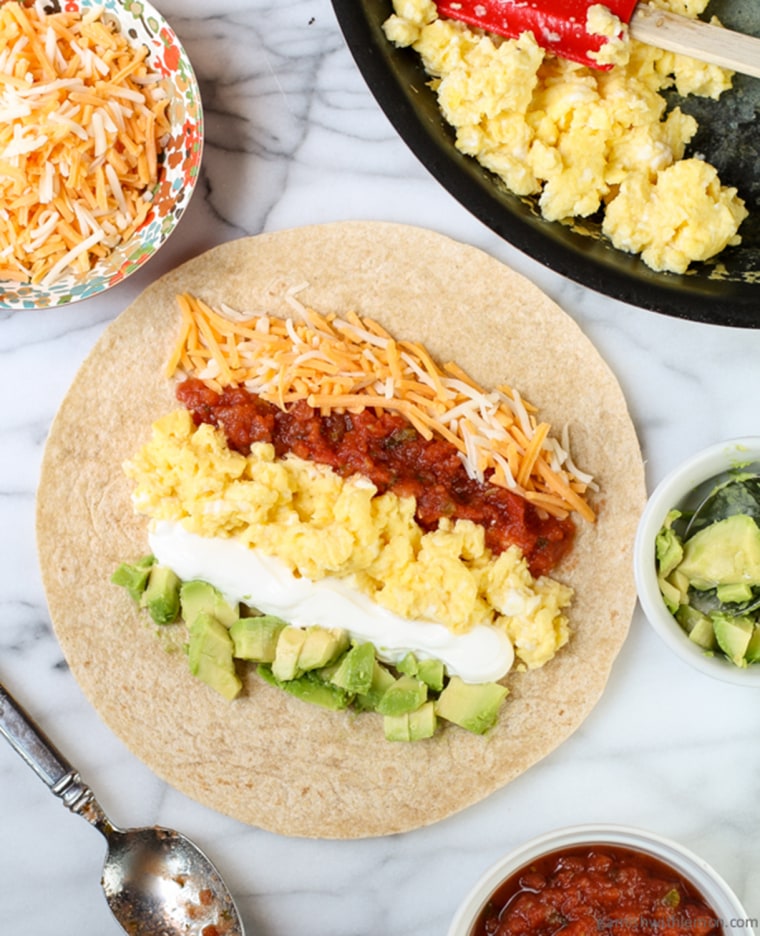 4. Easy breakfast burrito: Breakfast burritos sound decadent, but when they're made with whole-wheat tortillas and filled with the right ingredients, they can be your go-to healthy breakfast. The secret to this recipe is that it combines whole grains, protein and fat to keep you full and satisfied for hours. Scrambled eggs are your main protein source here. Cook them in a nonstick pan so you can use little to no oil. Guacamole offers good-for-you monounsaturated fat, but be careful with premade versions, which may not be as light as homemade; cubed avocado is an easy alternative. Another simple way to lighten this dish is to use low-fat sour cream, or skip it entirely. There's so much flavor here already that you likely won't miss it.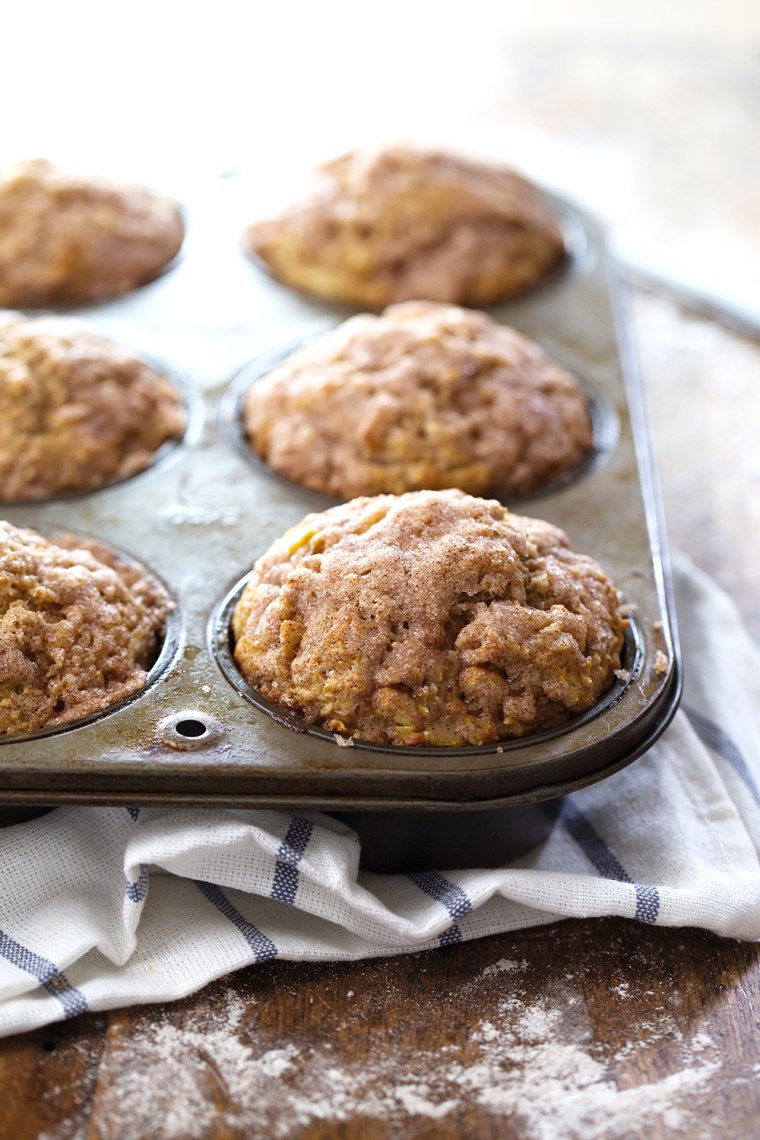 5. Healthy cinnamon-sugar apple muffins: Baking and healthy eating aren't usually the most compatible of interests, but with this lightened up take on muffins, you can enjoy your time by the oven without sacrificing your waistline. The recipe contains a sensible amount of sugar, and thanks to a combination of white and whole wheat flours, these muffins are not just tender and fluffy, but hearty and filling. Small chunks of apple lend flavor, texture and natural sweetness, as well as fiber, especially if you leave the skin on. If you prefer more spice in your muffins, feel free to fold 1 teaspoon of cinnamon or nutmeg into the batter — it will add only negligible calories.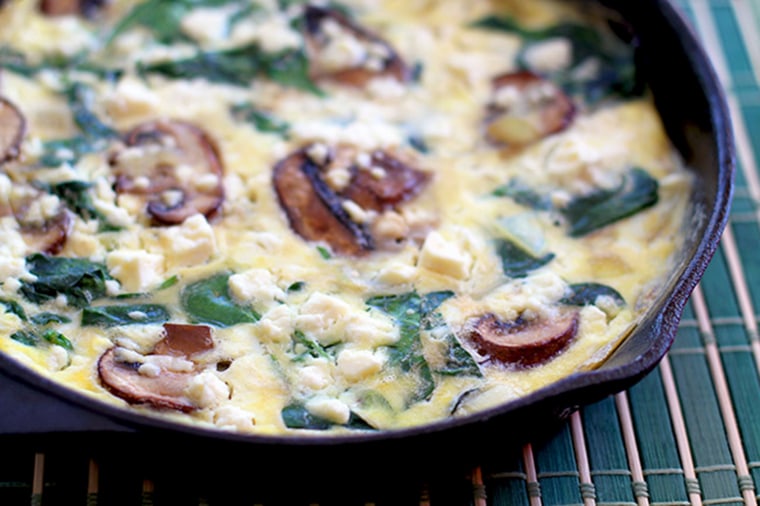 6. Spinach-mushroom frittata: It doesn't get much easier or more nutritious than a veggie-filled frittata. This one is packed with onions, garlic, spinach and mushrooms, and requires only 5 minutes of prep and 15 minutes in the oven. The combination of whole eggs and egg whites makes for a lighter frittata, but if you want to cut back on the fat even more, use a little less cheese, or a choose a light or low-fat feta. Don't skip the cheese altogether though — it adds a wonderfully tangy and creamy element to the frittata, not to mention a hit of calcium.