A day at the beach is full of sun, surf and snacks! If saving calories is your goal, nutrition expert Madelyn Fernstrom has you covered. She tells us how, with just a little planning and sharing, you can make smart choices and enjoy all your favorite summertime snacks.
Sugar Fix
Choose: Cotton candy (around 220 calories)
Lose: Funnel Cake (around 600 calories)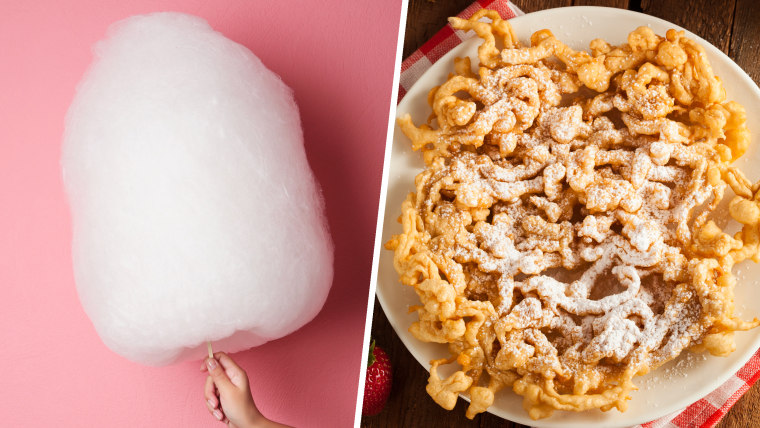 That big cloud of cotton candy is sugar spun up with a lot of air, making it a relative calorie bargain compared to funnel cakes or other sweet treats. Remember to drink some water to wash the sugar off your teeth! If you can't resist the crispy funnel cake, cut down on the damage by sharing the "single serving" treat with two other people.
Hot Foods
Choose: Hot dog with mustard and sauerkraut (around 300 calories)
Lose: Personal pizza (around 600 calories)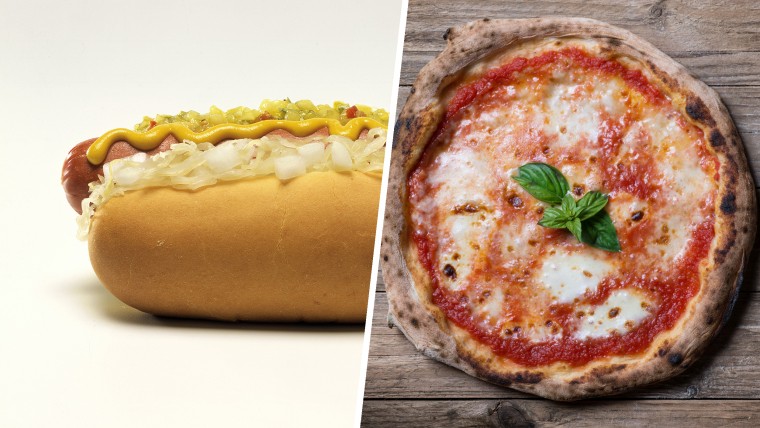 There's not much harm in enjoying a regular size hot dog (not a foot long, though!). Mustard and sauerkraut add lots of flavor without packing in many extra calories. If you do opt for the pizza, skip the meat toppings and add some veggies if you can. And even with the name "personal" pizza for one, there's plenty to share with another person.
Frozen Treats
Choose: Two-scoop hot fudge sundae (around 450 calories)
Lose: Medium, 16-ounce vanilla milkshake (around 670 calories)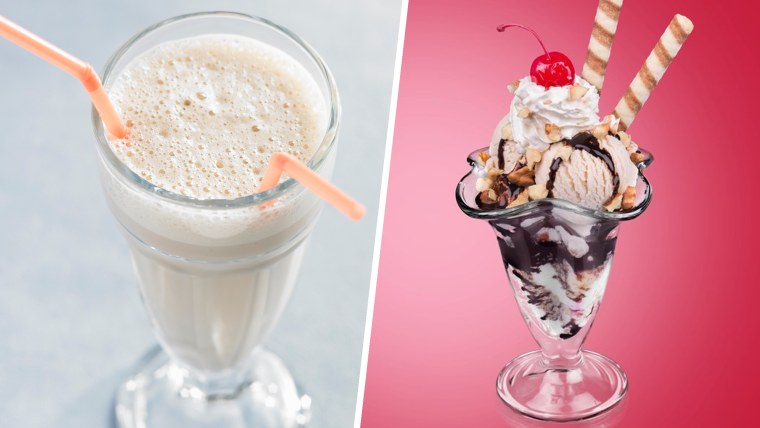 Choose a small sundae and ask for just one squirt of whipped cream (or leave it off). Don't be thrown off by the fact that it's vanilla instead of a more indulgent flavor. All ice cream–based shakes have about the same calories. If you really need that frosty sip, downsize to a small.
Side Dishes
Choose: Medium French fries (around 500 calories)
Lose: Loaded nachos (around 850 calories)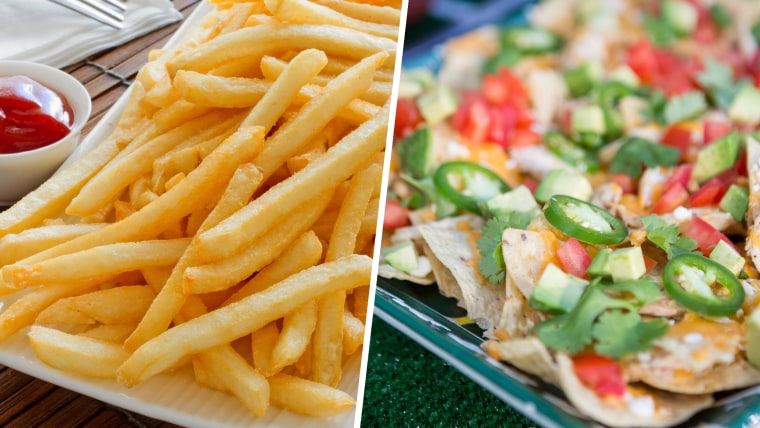 Cut down on your French fry calories by downsizing your order by half or asking for a second container and sharing with someone else. And, if you do go for the nachos, try a vegetarian version and skip the fatty meat toppings.
Boozy Cocktails
Choose: Margarita (around 300 calories)
Lose: Piña colada (around 450 calories)
Alternate a cocktail with seltzer and lime, to allow time for the alcohol to be digested — and to save calories. Remember that coconut-containing drinks (not those with coconut water!) contain many added calories.
Summery Snacks
Choose: 6 cups of oil-popped popcorn (around 300 calories)
Lose: Large soft pretzel (around 500 calories)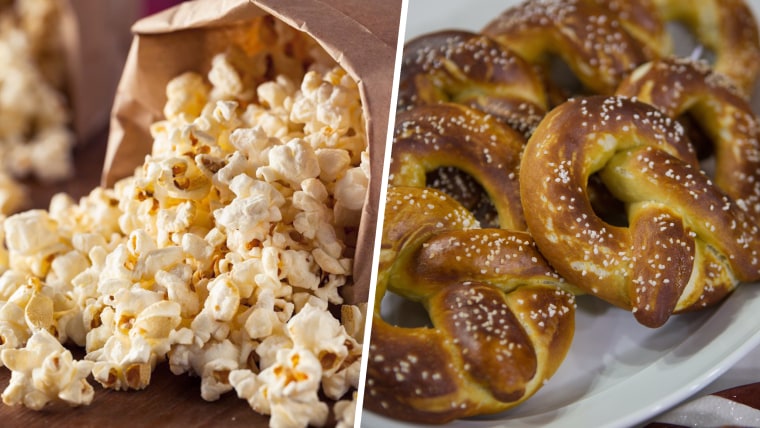 The popcorn is oil popped, so be sure to watch the portion size; a handful is equal to about 1/2 cup. Share a soft pretzel with another person and dip in mustard, not cheese, to trim the calories.
Soft Drinks
Choose: Medium, 16-ounce sweetened iced tea (around 80 calories)
Lose: Medium, 16-ounce lemonade (around 260 calories)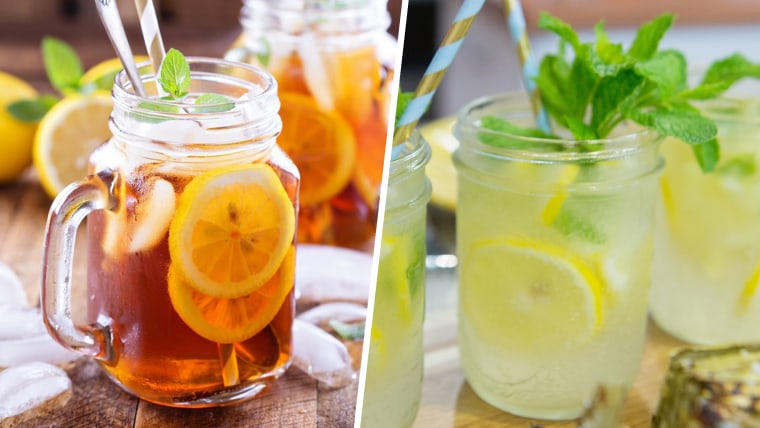 It takes a lot less sugar to sweeten tea than lemons, which are naturally super sour. While the iced tea contains about 5 teaspoons of sugar, the lemonade has about three times that (roughly 15 teaspoons of sugar!). To minimize the sugar intake if you choose lemonade, ask for an extra cup and create two servings by diluting with water.
Madelyn Fernstrom is NBC News' Health and Nutrition Editor. Follow her on Twitter.