This week, I was challenged to slim down two comfort food favorites: banana fritters and corn chowder.
I worked long and hard in my food lab (aka the messy Bauer kitchen) to create health-ified recipes made with better-for-you ingredients, and taste just as delicious and indulgent as the originals. I think these are two winners — give them a try and let me know if you agree.
Banana Fritters are typically a slice of banana smothered in flour and deep-fried in loads of oil. My cleaned-up version tastes like the real deal, but is worlds better for your waistline and your ticker. Did I mention it's also topped it with a sweet peanut butter-maple drizzle? Trust me, you'll go bananas!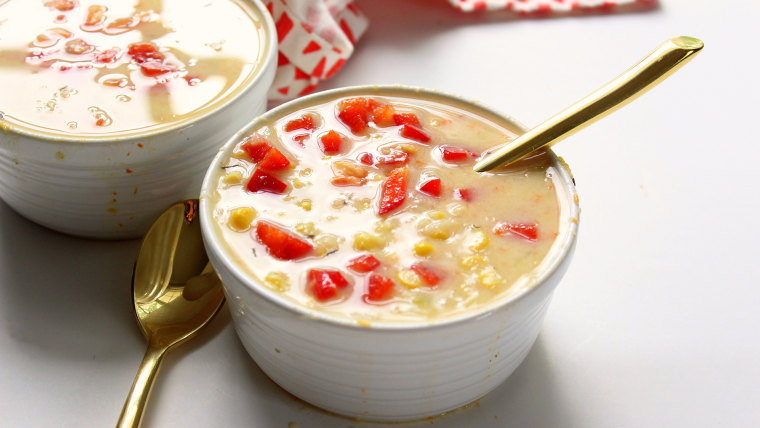 If you're a corn chowder lover, then you'll go crazy for my slimming version. This recipe is still creamy and dreamy, but with fewer calories than the original because I was able to completely cut out the traditional butter and cream. Give it a shot — my taste testers said it was a-maize-ing (pun intended).
For more delicious recipes, check out Joy's cookbook From Junk Food to Joy Food. Want Joy to make over your favorite fattening dish? Challenger her via Twitter, Facebook and Instagram.
RELATED