The most important meal of the day shouldn't be the most stressful! Making a healthy breakfast before school can seem almost like an impossible task when you're frantically running around the house searching for homework assignments, tying shoelaces and making sure the kids brush their teeth. Mornings are tough enough as it is, so we've rounded up some of our favorite breakfast ideas with recipes that are easy to make, nutritious and kid-approved.
Make these tasty frittatas on a Sunday and you'll be set for the entire week. Bonus: they can be frozen for up to one month!
RELATED: Make ahead freezer breakfast sandwiches will make your life so much easier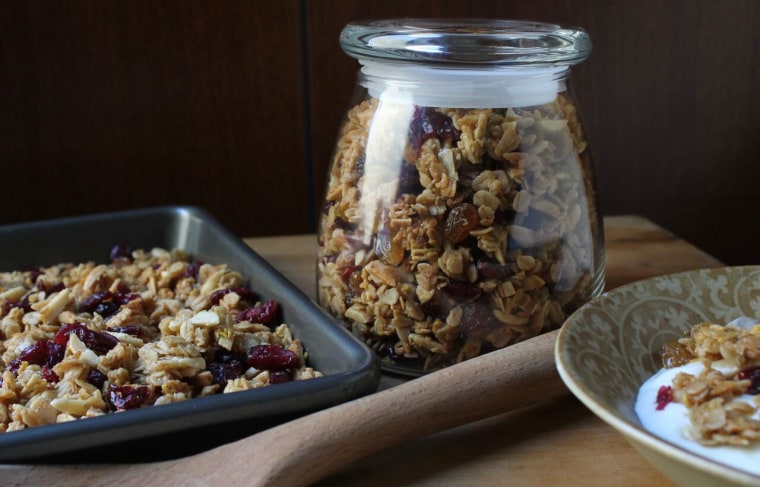 Pair this crunchy granola with yogurt and fruit for a simple and filling breakfast.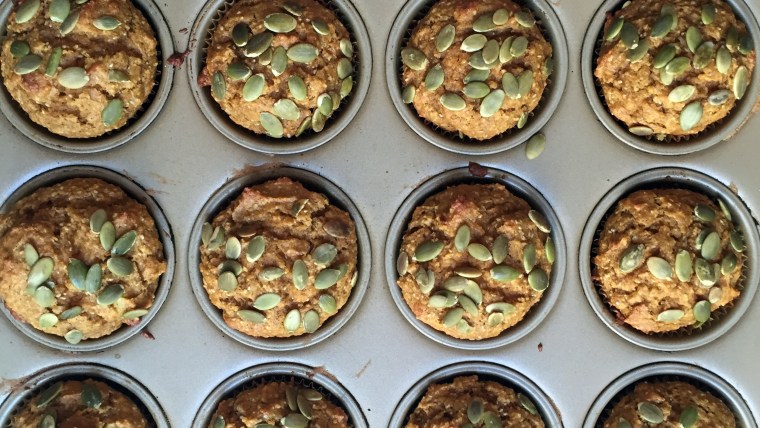 Pumpkin anything is always delicious! The pumpkin puree in these muffins adds some extra vitamin A to your diet.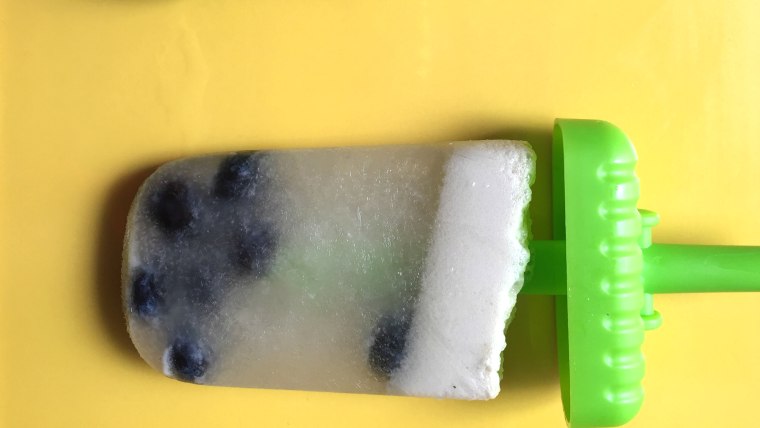 Remind your kids of how great their summer was with a special treat—popsicles for breakfast!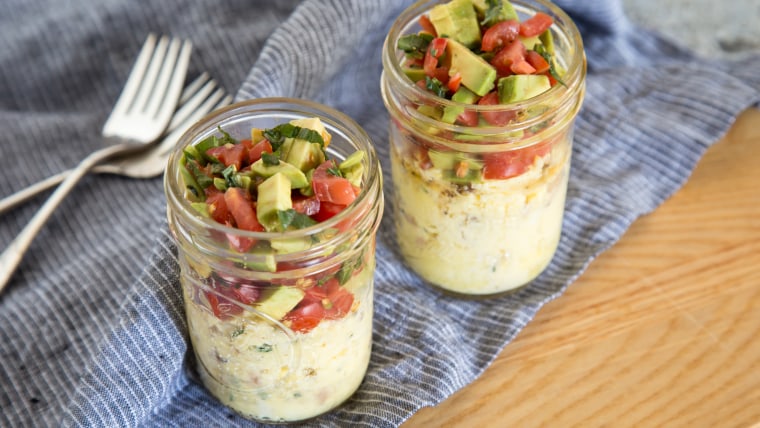 You can prep these early by putting uncooked eggs in the jar the night before. In the morning, just mircrowave the eggs and throw on the toppings.
RELATED: Martha Stewart's back-to-school recipes for breakfast, lunch and dinner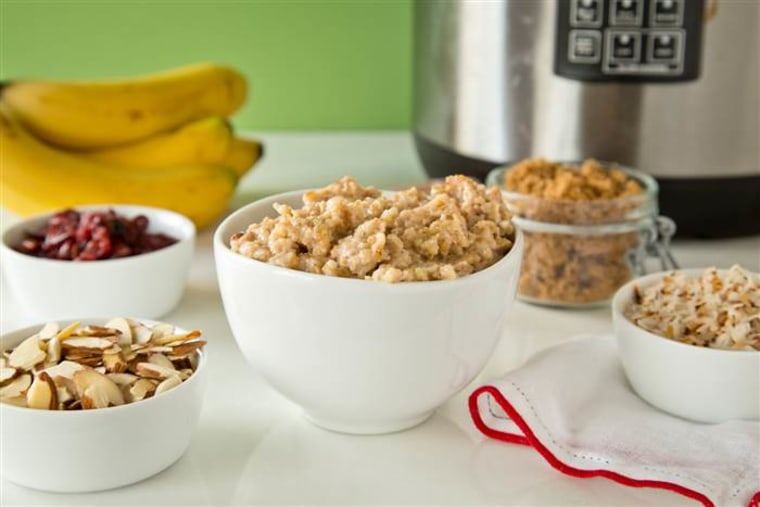 Big family? Little time in the morning to make breakfast? Break out your slow cooker and make this maple oatmeal recipe that'll feed a hungry crowd.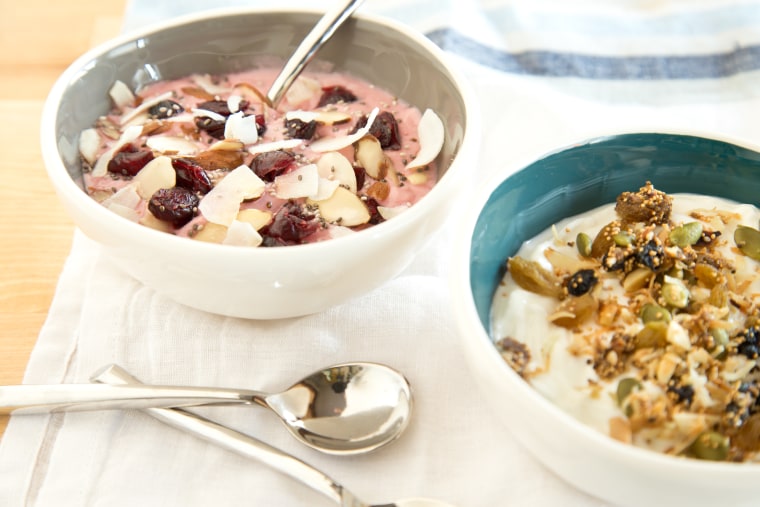 There are endless ways to customize this parfait to appeal to everyone in the family's taste buds.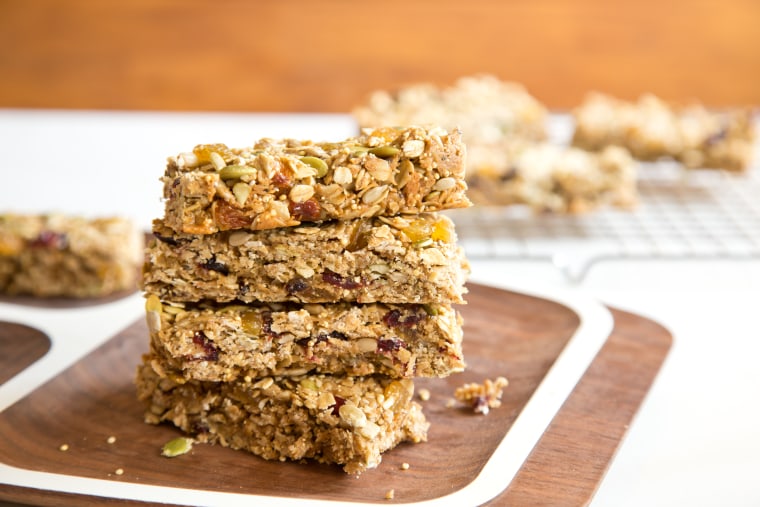 Does someone in your family have a nut allergy? You can make homemade breakfast bars with healthy alternatives such as sunflower seeds and grains like amaranth or millet.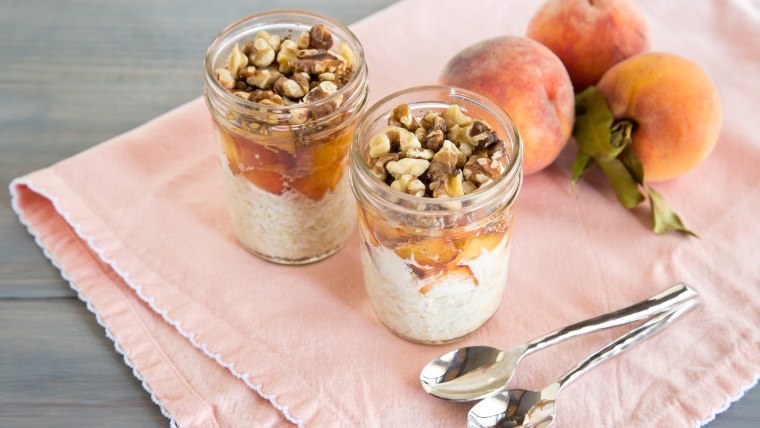 Overnight oats are a great choice for hectic mornings. Just throw the ingredients into a mason jar, let it sit in the fridge overnight and you instantly have a tasty breakfast!
RELATED: How to make gluten-free Pop-Tarts at home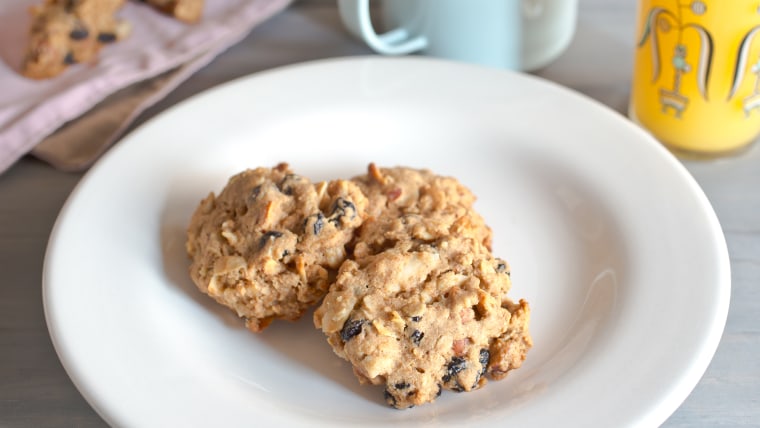 This is probably one of the only times you'll let your kids have cookies for breakfast.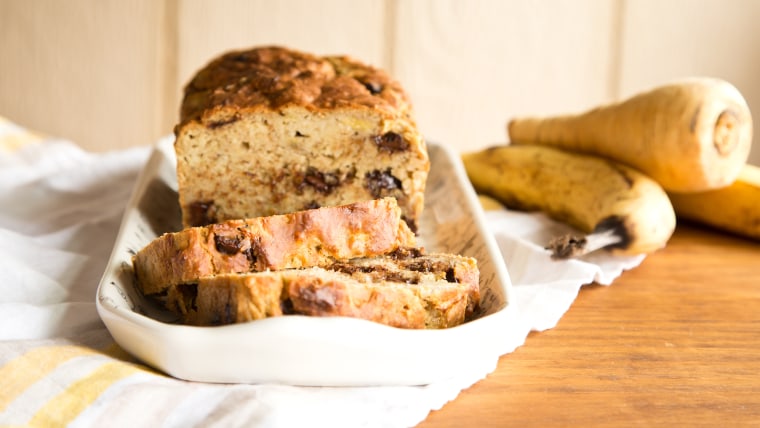 They're going to love this healthier version of banana bread.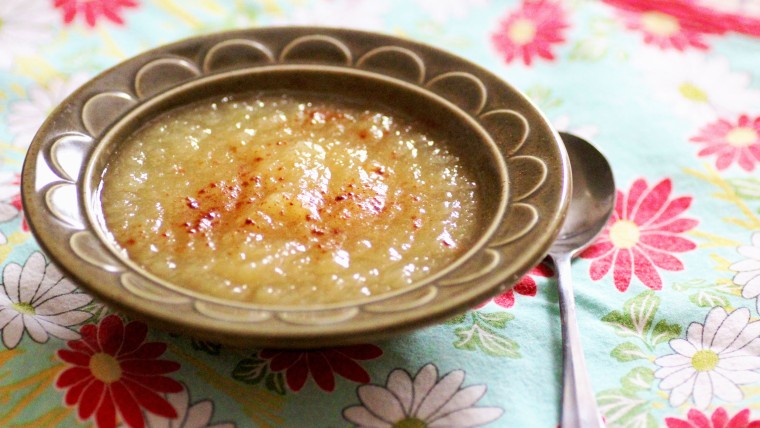 You'll never want the jarred stuff again after tasting this super easy homemade applesauce. It's a game-changer.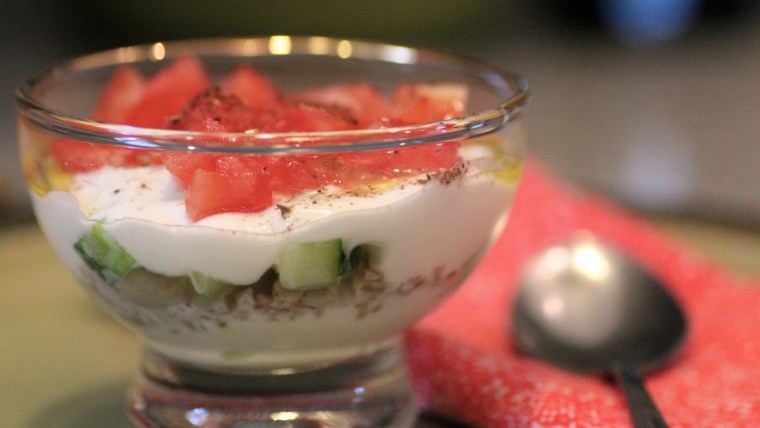 There are plenty of ways you can jazz up this yogurt parfait.
RELATED: Whip up healthy banana pancakes with just four ingredients!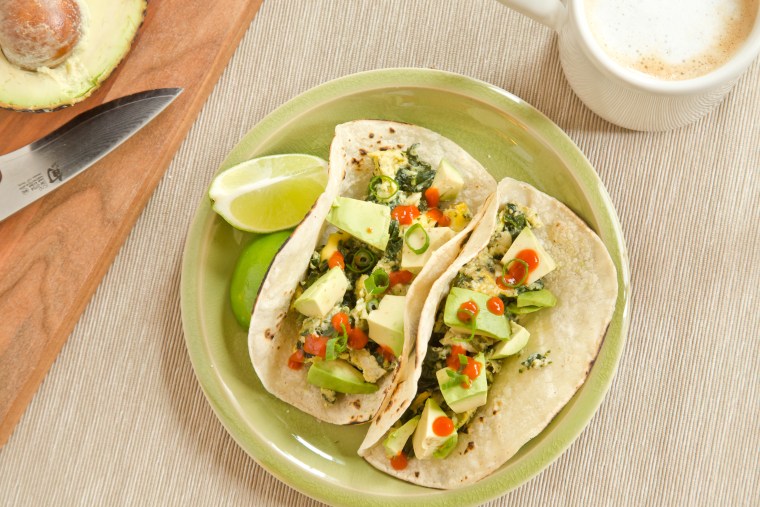 Avocado, spinach and egg breakfast tacos
These protein- and fiber-packed breakfast tacos will fill you up and only take 15 minutes to make.
Love these ideas? Sign up for the TODAY Food Newsletter to get more tasty inspiration to your inbox!