About 1100 calories—that's what a typical bacon cheeseburger in a restaurant will cost you. By the way, that's not including the greasy side of fries.
Instead, try my slim-style version for a fraction of the calories (just 425!), fat and sodium. Trust me, it provides the same fantastic flavors—juicy beef, crispy bacon and melty cheese—without any of the lousy aftermath.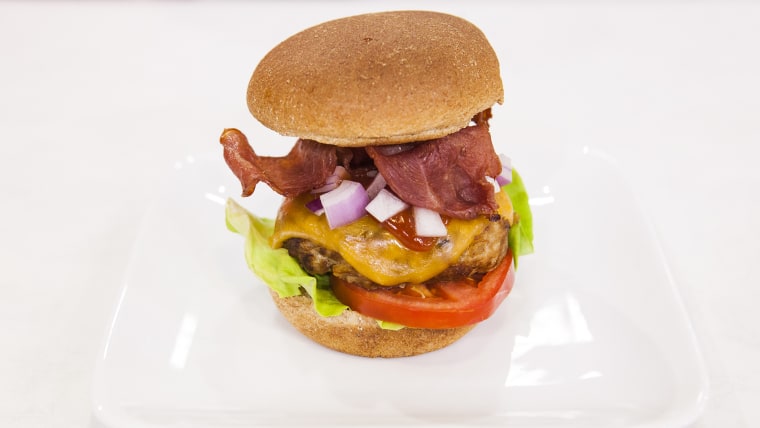 Related: Try these lower-calorie pizza recipes
For more delicious recipes, follow Joy on Twitter, Facebook, Instagram and Pinterest.