Temperatures might have dropped outside, but that hasn't stopped America from being completely obsessed with ice cream — a new, low-calorie ice cream called Halo Top, to be exact, which claims to taste just as good as the real thing.
It all started in January, when a brave soul named Shane Snow documented his 10-day Halo Top diet, in which he ate 50 straight pints of the stuff and lost almost 9.9 pounds and 3 percent of his body fat. That got everyone from BuzzFeed to Bon Appetit talking about it.
The ice cream claims to taste just like regular ice cream, while packing way less calories than its competitors. A pint of Halo Top, for example, contains between 240 and 320 calories, while a pint of Haagen Dazs or Ben & Jerry's has about 1,100.
Not only that, but it's got more protein per pint than regular ice cream (24 grams vs. 16 grams), less fat (8 grams vs. 64 grams) and fewer carbs (16 grams vs. 80 grams). Where is the sugar? Halo Top uses organic stevia and Erythirol, a natural sweetener found in fruits like pears and grapes.
RELATED: Why Thai ice cream rolls are our latest sweet obsession
What is this sorcery? I thought when I first read about it. And what kind of artificial garbage is this stuff loaded with to be that low-cal? Well, it turns out, nothing. Halo Top actually contains less chemicals than standard ice creams, because it doesn't have artificial softeners. (That also means it takes a little longer to melt and tends to have a bit of icy buildup on its surface.)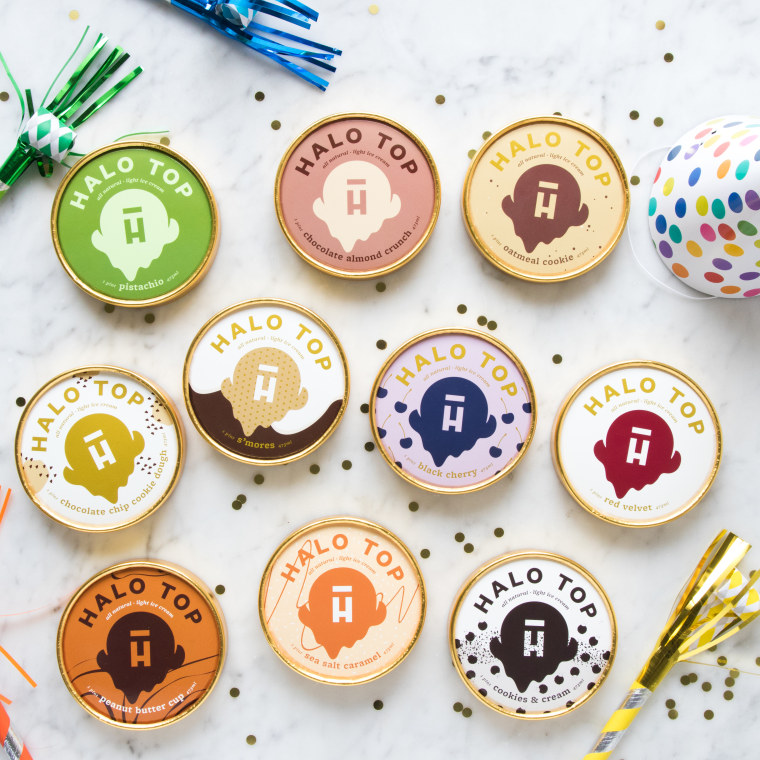 Naturally, just as you probably are right now, I was skeptical. It can't taste that good. It can't be Haagen Dazs dulce de leche good. I had to put it to the test.
I blindfolded a bunch of my coworkers (I'm relatively new here, so props to them for trusting me) and had each of them try a different flavor of Halo Top — vanilla bean, chocolate, black cherry, mint chip, chocolate-chip cookie dough, and strawberry — compared to the same flavors of traditional ice cream:
WATCH: Could Halo Top stand up to regular ice cream in a blind taste test?
...And the verdict is...
It turns out, Halo Top is not the same as "regular" ice creams like Haagen Dazs and Ben & Jerry's. With only one lonely exception, everyone passed the blind test. The flavor, they admitted, was quite satisfying and could be compared to regular ice cream, but the texture was the dead giveaway. No one disliked Halo Top; they all agreed it was an amazing ice cream substitute.
But that's just it: It's still a substitute — which inherently means it's not the same.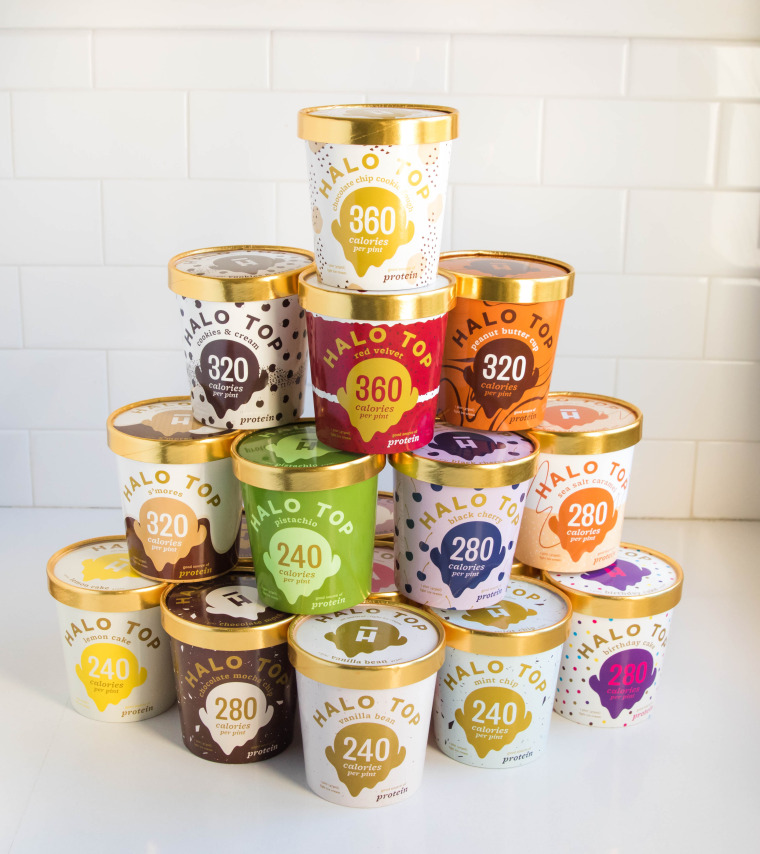 Technically, yes, Halo Top keeps its promise that it "actually tastes like ice cream," but what that marketing material leaves out is that it lacks the coveted creamy texture of caloric, high-fat, high-sugar ice cream. Halo Top's texture is more reminiscent of Italian ices.
RELATED: No-Churn Blueberry Cheesecake Ice Cream
So if you're willing to compromise texture to be able to eat an entire pint (or two, actually) of ice cream without guilt, this could be the way to go. Really, it's delicious.
But it's no Haagen Dazs dulce de leche — that's for sure.