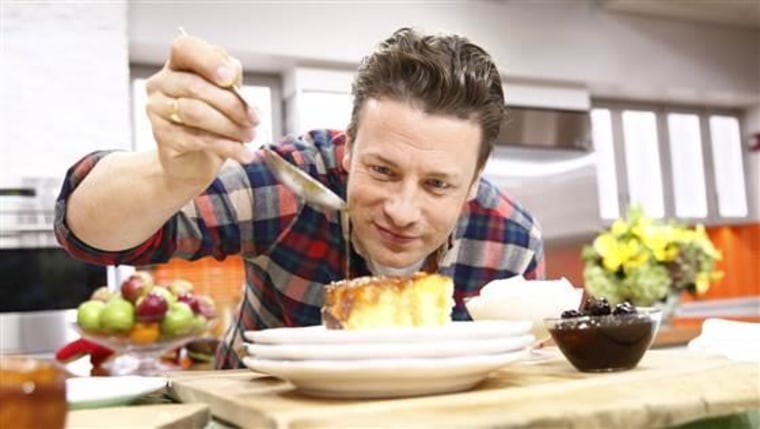 The Naked Chef's site has been undressed by hackers.
JamieOliver.com was hijacked recently, a cybersecurity firm reported on Tuesday, potentially exposing visitors to malware that hackers could use to infect their computers.
Researchers at the cybersecurity firm Malwarebytes discovered the "strange infection pattern" that appeared to come from the celebrity chef's site -- and they discovered malicious code that was "well hidden." JamieOliver.com's web team didn't immediately respond to TODAY's request for comment, but they told other media outlets that the problem had been fixed and that the site is safe to use.
The hackers' code redirected some of the site's visitors to a compromised WordPress site without their knowledge -- and then it tried to install malicious software (called malware) on users' machines, the researchers said.
From there the malware could send users to bogus pages when they used a search engine, or deliver messages pushing users to install fake software updates that could cause even more damage.
It's not clear how many site visitors may have been affected, but JamieOliver.com receives about 10 million visitors a month and is the 515th most popular site in the United Kingdom, according to website-traffic tracker Alexa.
JamieOliver.com is only the latest website to suffer a hack, after several major cyberattacks in 2014. It's a scary reminder to keep anti-virus software and other programs updated, as many attacks target computers that haven't been kept up-to-date with the latest patches.
This article was originally published Feb. 18, 2015 at 10:32 a.m. ET.