Ice cream is a summer staple, but for those who can't have dairy, the season might not always be so delicious. But now there's good news! Haagen-Dazs has just announced the launch of a new line of non-dairy flavors— and they all sound just as sweet as the brand's traditional pints.
According to the company's website, this ice cream collection is different from others like it on the market since they aren't just substituting soy, almond or cashew milk in place of dairy. Instead, says the brand, each of the four new flavors in the collection start with a "core ingredient, like real pieces of Belgian chocolate, actual peanut butter, or real coconut cream," that are then blended with water and other ingredients for a more true-to-life flavor and creamier texture.

There are four flavors in the new collection:
The chocolate salted fudge truffle flavor features rich Belgian chocolate blended with swirls of salted fudge and chunks of fudge truffle.
Love peanut butter? Try the peanut butter chocolate fudge flavor that starts with a creamy peanut butter base that's mixed with chocolate fudge.
The indulgent mocha chocolate cookie features Belgian chocolate and fragrant coffee blended with swirls of cookie crumble and pieces of chocolate cookie.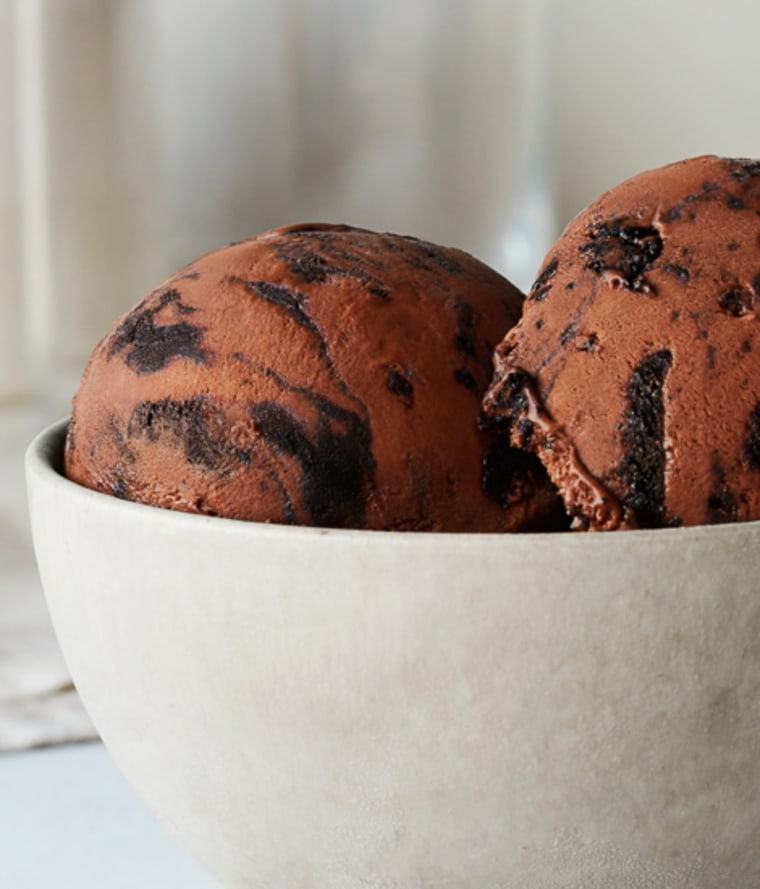 And for those craving a tropical treat, the coconut caramel starts with a creamy base of coconut cream, mixed with ribbons of caramel.
Want to get your hands on a pint? You'll have to head to Target where these non-dairy flavors are being sold exclusively right now.
Haagen-Dazs isn't the only big ice cream brand to roll out a non-dairy collection. Ben & Jerry's launched its own vegan line last year.