Acting is just one passion for Gwyneth Paltrow.
These days the "Iron Man" star is almost as well known for her work on the lifestyle blog GOOP, where she often shares recipes and nutritional tips. And she's not the only member of the family focused on healthy food.
That's why Paltrow and her star mom Blythe Danner are headed to Capitol Hill Wednesday to talk about their concerns when it comes to knowing exactly what we're eating.
Backing the coalition "Just Label It," which boasts plenty of celebrity support, the actresses will push for food labels that clearly inform consumers whether or not a product contains genetically modified organisms (GMOs).
Modified crops are common, and currently do not require any special labeling. Critics of the labeling movement say there's no need for it.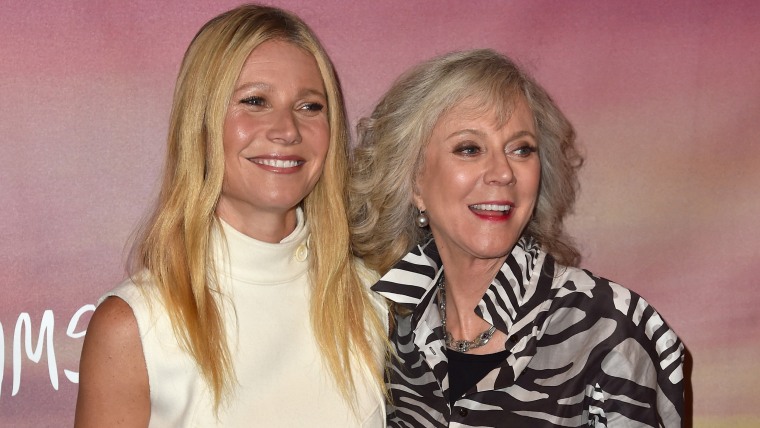 "For consumers who are eating GMOs, it's not a health risk," Dr. Madelyn Ferntrom told TODAY. "These are approved foods, they're in the food supply, they've been there for a long time, so you're not doing yourself any harm if you choose to consume them."
But registered dietitian Brooke Alpert believes that's no reason to keep anyone in the dark about what they're eating — and what they're feeding their children.
"I think just the same way people want to know about the sugar, salt, fat or whatever the food they're eating, I think they also want to know if it's a GMO-originated food," Alpert told TODAY.
The Coalition for Safe and Affordable Food lashed out at Paltrow in a statement, claiming that mandatory labels "would create a patchwork of state mandates that would slow interstate commerce and drive up food costs for American families."