Here's a swimsuit that will definitely spice up your summer. Fans of celebrity chef Guy Fieri can proudly show off their love for the Food Network star with this wacky swimsuit that featuring the Mayor of Flavortown.
Online clothing retailer Beloved Shirts is behind the one-piece that's as real as Fieri's love for diner food. The front features an extreme close-up of his face, complete with a reflection of fiery flames in his cool wrap-around shades — did you expect anything less?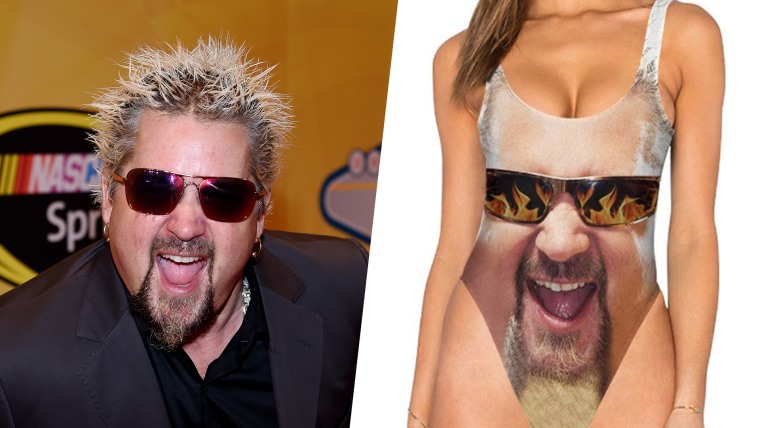 We know true fans might worry about people missing the cool portrait if they're only seeing you from behind, but have no fear — Fieri's face is on the back, too! It's a 360-degree view of the Donkey Sauce king.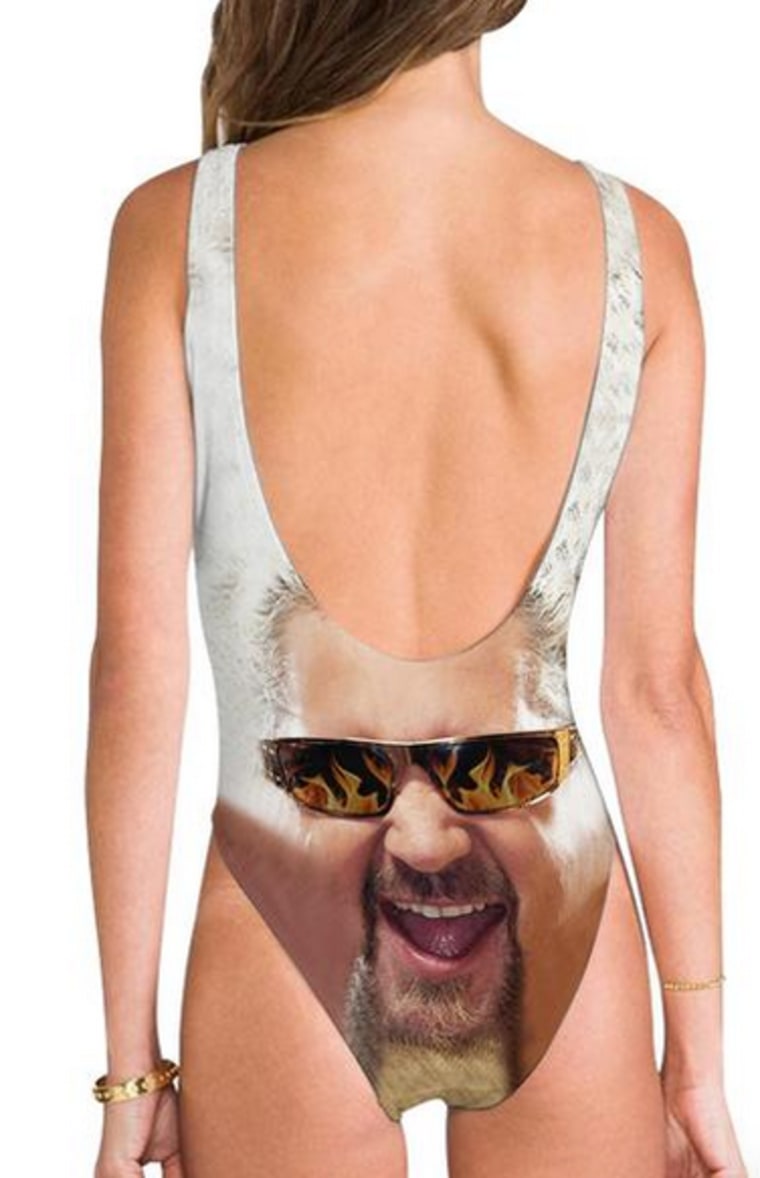 The comments on Beloved's Instagram post about the bathing suit are about as conflicted as our feelings about the new suit. There's intrigue: "Game changer." There's confusion: "This is risky." And then there's downright obsession: "Tell me this isn't the best swimsuit ever."
Another commenter wrote, "I'm crying," and we're not quite sure if that's because they're overwhelmed with joy — or slightly terrified.
See some of the famous bathing suit styles from years past.
Beloved has some other interesting swimsuits, too, if you're not quite into Fieri but still looking for summer wear to spark attention from fellow beachgoers. There's one with Nicolas Cage's face, a man's chest and pizza.
These hand-crafted swimsuits, including the Fieri style, are all on sale right now for $49.95. Because they're hand-crafted, they take up to 10 days to ship, so you might want to order quickly if you want to get the most out of your beach days.