First there were wildly creative cupcakes. Then doughnuts got a makeover. Now ice cream sandwiches are having their time summer sun, being reimagined by chefs as a gourmet treat. From coast to coast, these sammies are anything but vanilla, filled with the most interesting and unorthodox flavor combinations in the entire cream-o-sphere.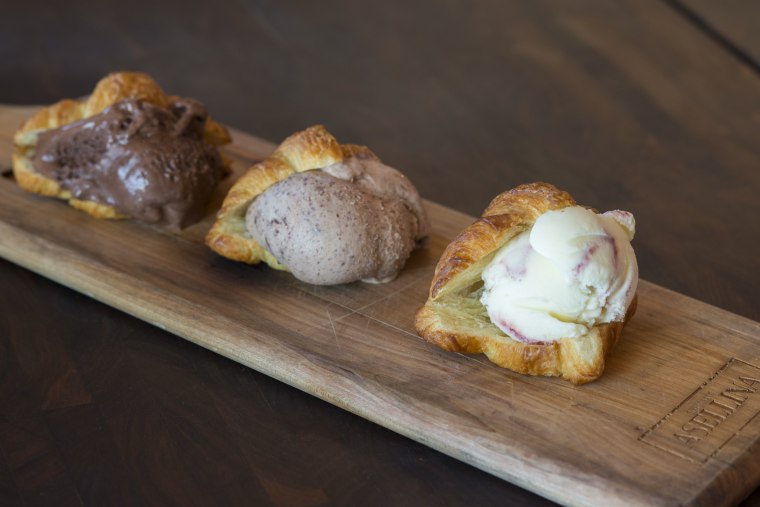 Move over, Cronut! There's a new hybrid dessert in town: the Crolato, gelato nestled inside a croissant, courtesy of chef Andrea Montobbio at Ristorante Asellina in New York City. While the dessert is a novelty stateside, Montobbio grew up eating it in his Italian hometown.

"As a child, my favorite treat was creamy gelato filled in a warm flaky croissant – I mean how else would you want to eat it?" he told TODAY.com. Montobbio serves up the Crolato with various gelato flavors, including pistachio, vanilla, chocolate and strawberry and – his personal favorite – Nutella.
Coolhaus is so hip, they'll soon be onto the next trend. But until then, you'll want to try one of their "architecturally inspired" ice cream sandwiches served up fresh at their shops in Culver City and Pasadena, Calif., or on their mobile trucks in New York, Los Angeles, Dallas and Austin. With flavors like fried chicken and waffles (yes, there are real chicken chunks in the ice cream), spicy pineapple cilantro chile sorbet, and even a bacon and maple pancake breakfast sandwich, one could argue it's worth planning your entire summer vacation around a Coolhaus stop. Or you could just stay home and order any of their eccentric flavors online at EatCoolHaus.com.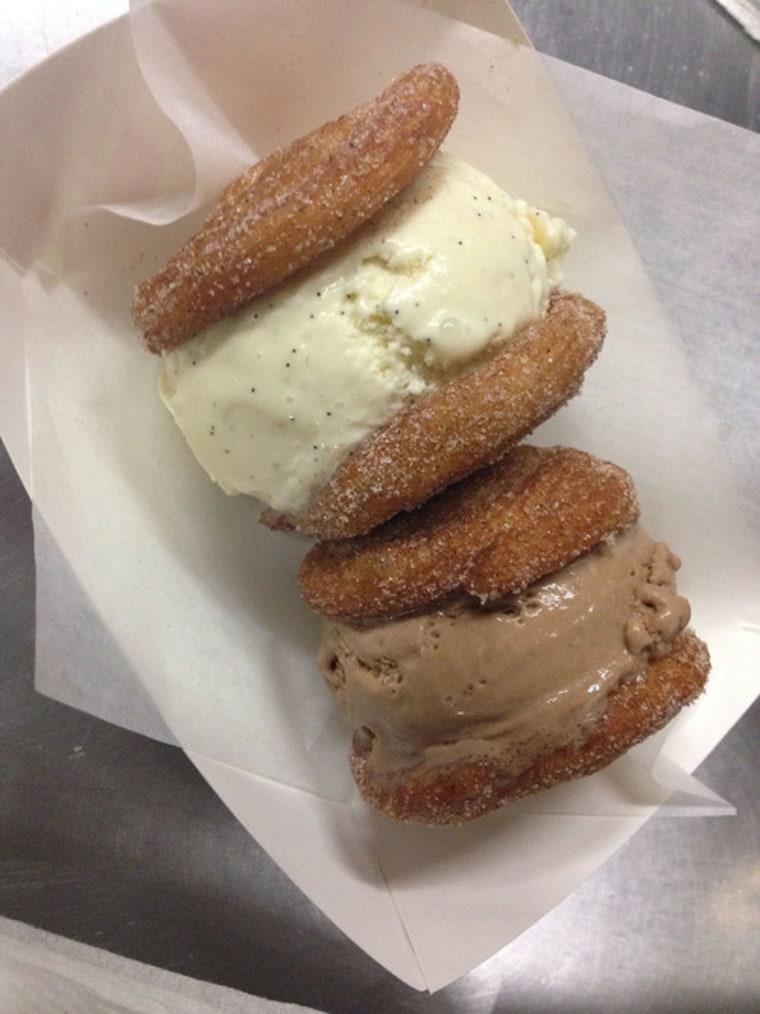 Churro Borough in Los Angeles is taking the city by (ice) storm with its handcrafted ice cream sandwiches inspired by street fare. The fried funnel-cake-like churros serve as the "buns" and are filled with ice cream flavors like peach cobbler, Italian panna cotta and even the creamy Mexican rice drink, horchata.

Locally sourced veggies are always in season at The Parlour in Durham, North Carolina. This summer's offerings include beet and sweet corn ice cream nestled between two delectable cookies, while vegan options like chocolate smashed pepper and green tea coconut may appear on the menu at the whimsical chef's discretion.
Portland's Salt and Straw pairs sweet with savory in their farm-to-hand ice cream sandwiches. Flavors like pear with blue cheese, black raspberry with smoked ham, and the July special, goat cheese marionberry with habanero, keep customers checking the calendar year-round to find out when they'll be released. Because once they're gone, you've got to wait another 365 days!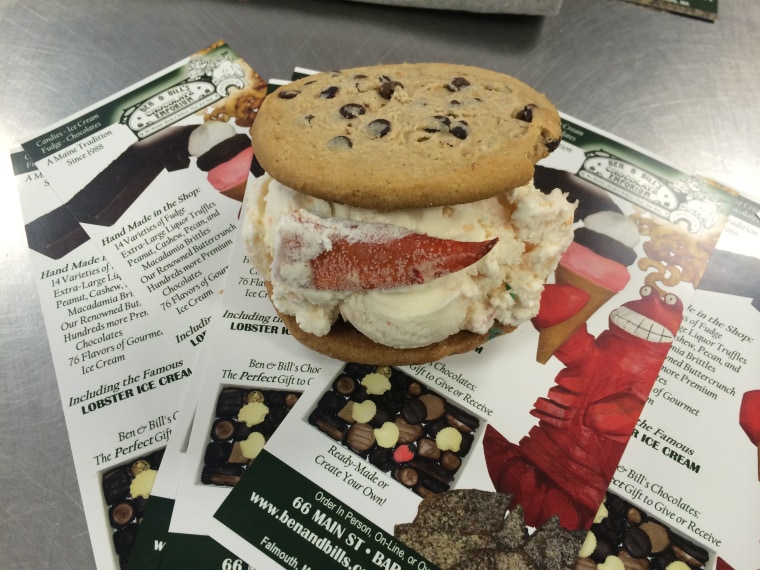 Where else but in Maine can you sink your claws into a butter pecan ice cream sandwich stuffed with none other than fresh lobster? That's exactly what you'll get at Ben and Bill's Chocolate Emporium, served up in a cone or sandwiched lobster roll style between two freshly baked cookies.
Sweet Potato Cumin or vegan pumpkin pepitas are just a few of the ice cream sandwiches on the board at Little Baby's Ice Cream in Philadelphia. Deserving a special mention (as a scooped flavor, not a sandwich) are the pizza and everything bagel ice creams. Either way, you'll have a ridiculous amount of choices at this Philly hotspot.
Trendy or not, we're so excited to explore the world of grown-up ice cream sandwiches – it's nostalgia with a fancy touch.
"The best desserts are always the sweets that remind you of your childhood," said Asellina's chef Andrea Montobbio. "I think ice cream sandwiches are making a comeback because no matter how old you are, you're never too old to eat with your fingers!"