In a world full of Unicorn Frappuccinos, pasta chips, corn ribs and mystery flavor Mountain Dew, sometimes it's nice to take a step back and appreciate the simpler things in life, like a cup of hot green tea.
Though coffee has now emerged as my go-to source of caffeine (much to my stomach and nervous system's dismay), I still appreciate a mug or two of the dried leaves to turn off my brain and disconnect from the chaos around me.
Recently, I even gained a newfound appreciation for the ancient beverage on a business class Emirates flight to Dubai. The Middle Eastern airline has been brewing cups of Dilmah tea since 1992 and currently offers over 10 varieties on board, including a signature blend of orange pekoe, marigold and safflower concocted exclusively to first class passengers. In fact, Darren Bott, vice president of catering, shared that the company goes through almost 10 million tea bags each year, with Moroccan mint green tea as its most popular flavor.
"While shopping for the perfect green tea, it's essential to prioritize fresh, high-quality ingredients above all else," says Bott.
This journey across the world inspired me to make green tea the focus of this week's taste test so that I can elevate my low-brow-coffee-pod, splash-of-dairy-free-creamer, pump-of-sugar-free-syrup morning routine.
Here is how nine of the most popular brands stacked up. 
A quick note: Before anyone flips out about Tazo not being included on this list, it adds lemongrass and spearmint to its green tea. I felt like this enhanced the flavor (in a very delicious way, of course), which wouldn't be fair to the other contenders. Also, all eligible teas had to be pre-packaged in bags (not loose-leaf) for easy steeping and readily available in mainstream grocery stores (sorry, David's Tea lovers).
TODAY independently determines what we cover and recommend. When you buy through our links, we may earn a commission. Learn more.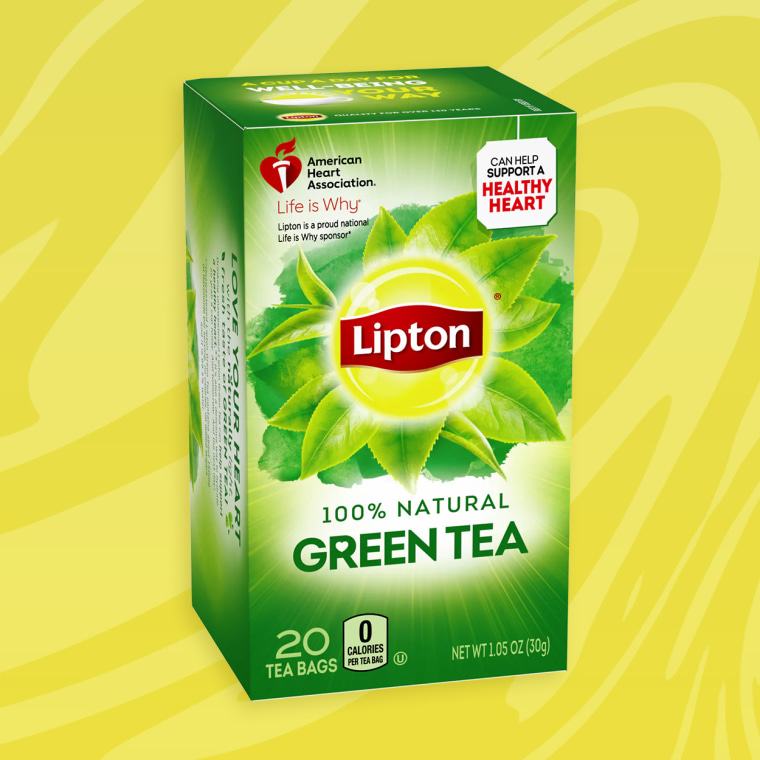 I must kick things off by saying that all green teas on this list were sippable. And after recruiting friends and family members to take part in this tasting, everyone agreed that nothing was worthy of the trash can or a bout of projectile vomit. Unfortunately, Lipton fell short in the aftertaste category with a lingering flavor described as "bitter" and "almost salty." That said, I will always be a diehard Lipton black tea fan when I fly Delta — the perfect bev to a dunk a Biscoff cookie into.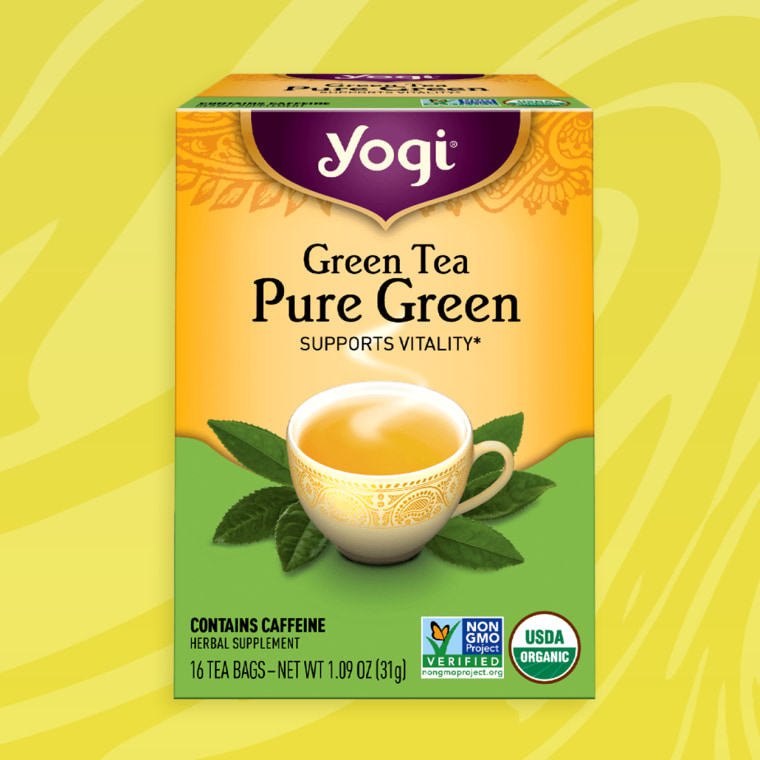 Yogi teas are great. Yogi teas are even fantastic. This green tea was very … meh. The group found it to be a bit one-noted with nothing particularly memorable. So while this would make a wonderful base to other flavor integrations (perhaps a green tea lemonade), it doesn't leave a lasting impression, much like can of soup or bottled water.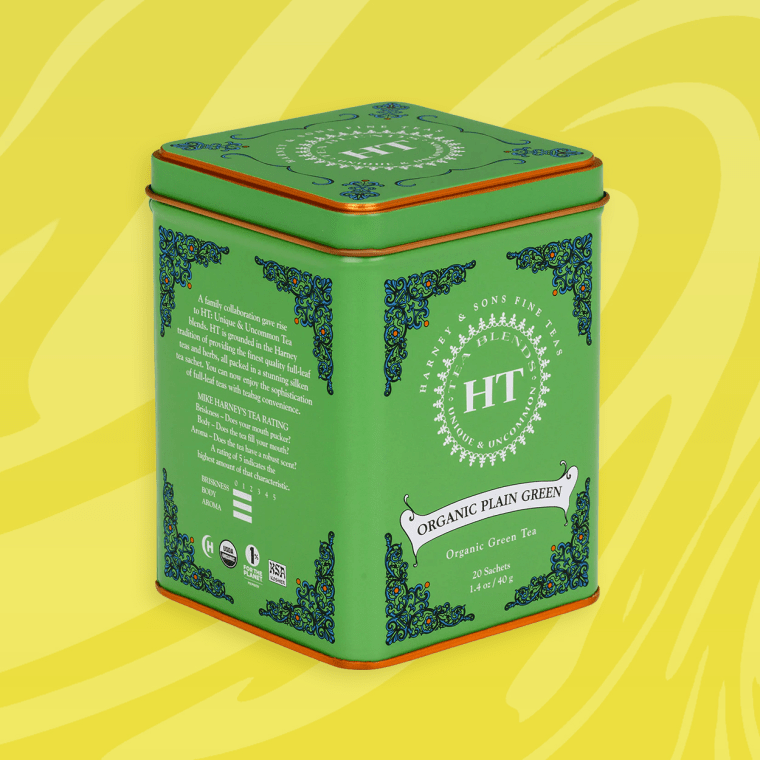 I thought the flavor was fantastic — delicately herbal with subtle roasted notes. But it was so, so, so weak. And this lack of strength made it seem as if I was sipping hot water with a hint of green tea instead of a more memorable brew. This may boil down, literally, to personal preference, but when I want a cup of tea, I want my cup to be cloudy (sans the chance of meatballs). That said, Harney & Sons makes a hot cinnamon spice variety that is strong, fragrant and a pantry staple.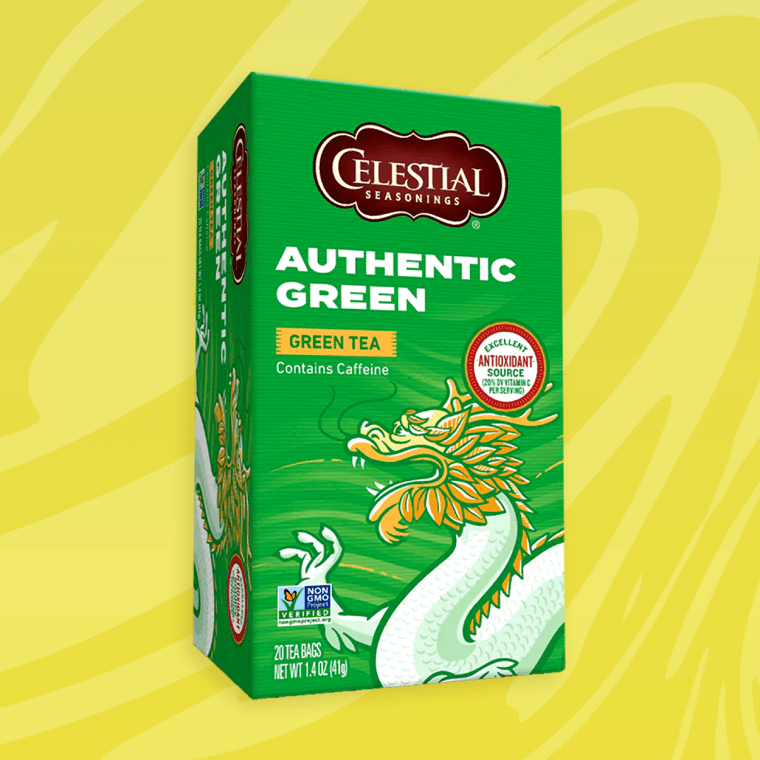 Famously bold Celestial Seasonings also suffered from the Harney & Sons syndrome by sacrificing taste for smoothness. This could be attributed to the brand's decision to incorporate white tea into its leaves for a silkier, lighter mouthfeel. And while this decision definitely caressed the palate in a positive way, its flavor was quite diluted, resulting in slight disappointment all around.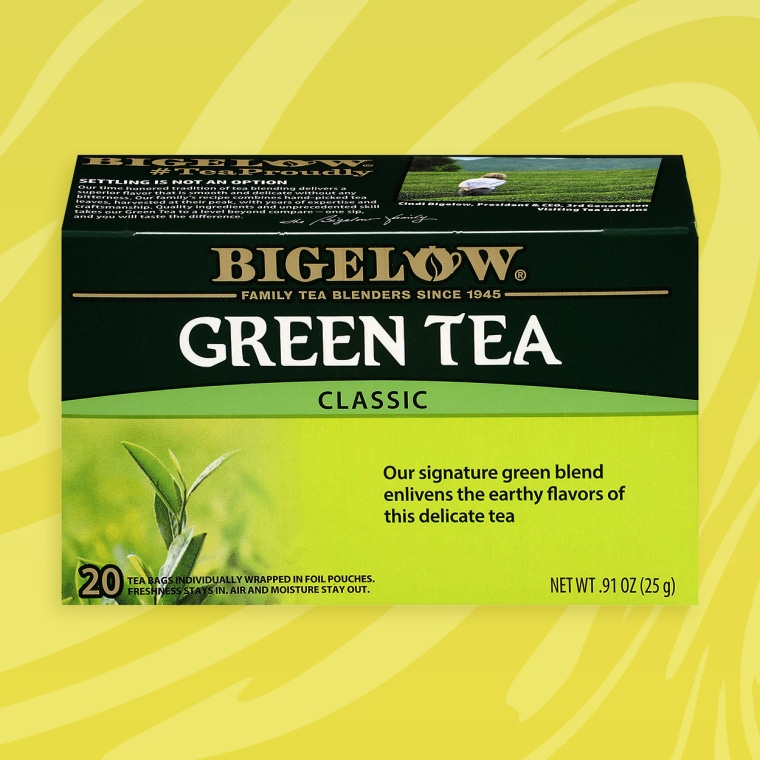 Bigelow was one of the most potent of the pack, but it had a nuttiness and slight bitterness that made it rank a bit lower than others. We did appreciate, however,  how green tea-forward the bag was, making it an ideal option for green tea baking (if matcha is too intense). All in all, it was solid, unlike my emotional state after seeing that a dozen eggs were $8 yesterday at my local bodega.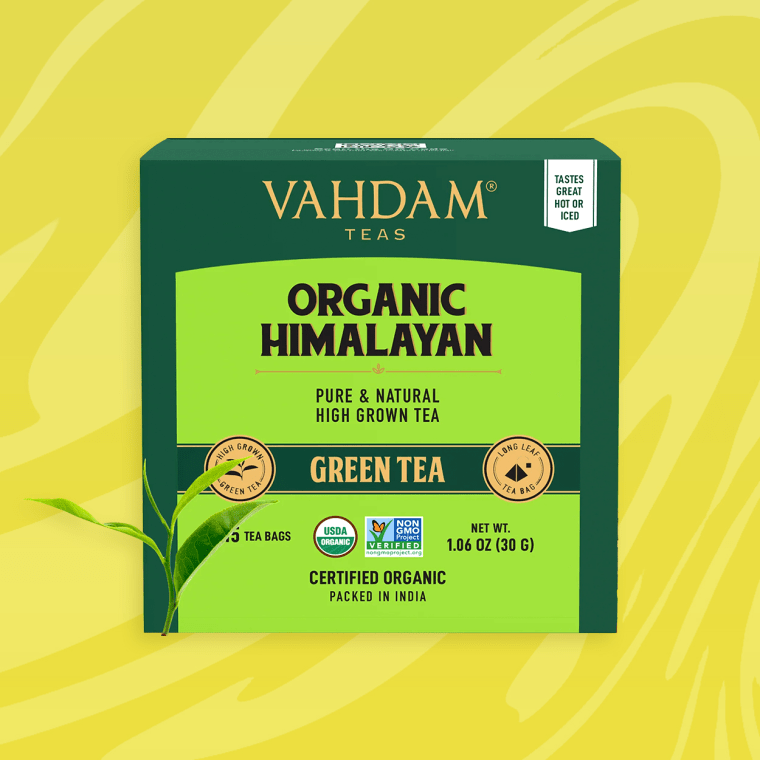 Vahdam was a certifiable standout. In fact, many taste-testers raved that it tasted almost identical to our winner. But what set it apart was a very subtle smokiness that half the group could taste and disliked and the other half couldn't even pick up on (which is just proof that our palates really are so different!). This inconsistency resulted in a lack of unanimity, but a cup we'd all, at the end of the day, put our pinkies up for.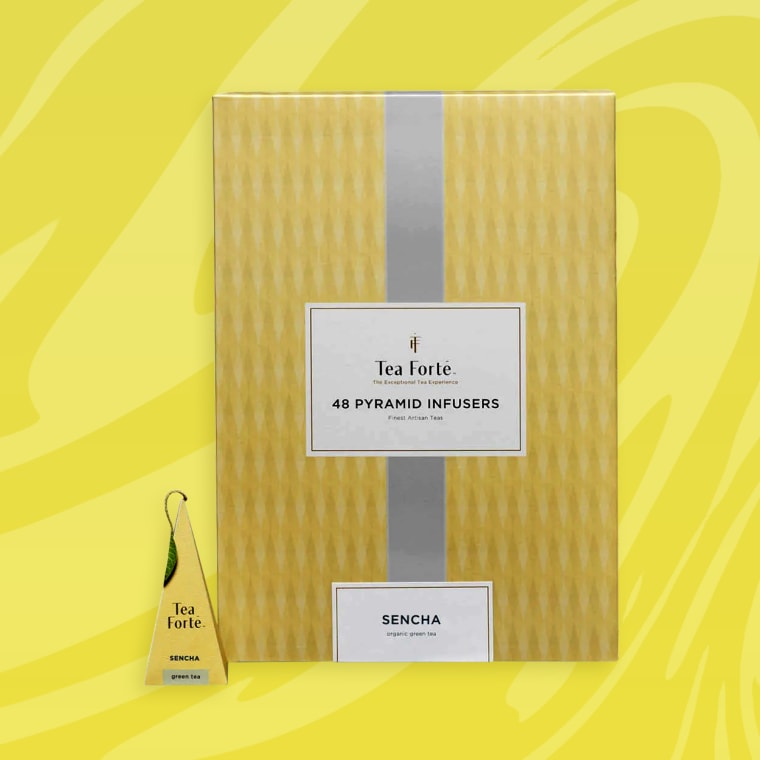 While Tea Forté always gets first place when it comes to packaging, it earned a bronze medal in this competition. Personally, it was my favorite of the bunch, but my tea-sampling squad found it to be a touch too light and citrusy to qualify as a standard green tea. This was completely valid and while I hate to place it lower than I want, it did, at least, get podium status. And not even Simone Biles always gets first place.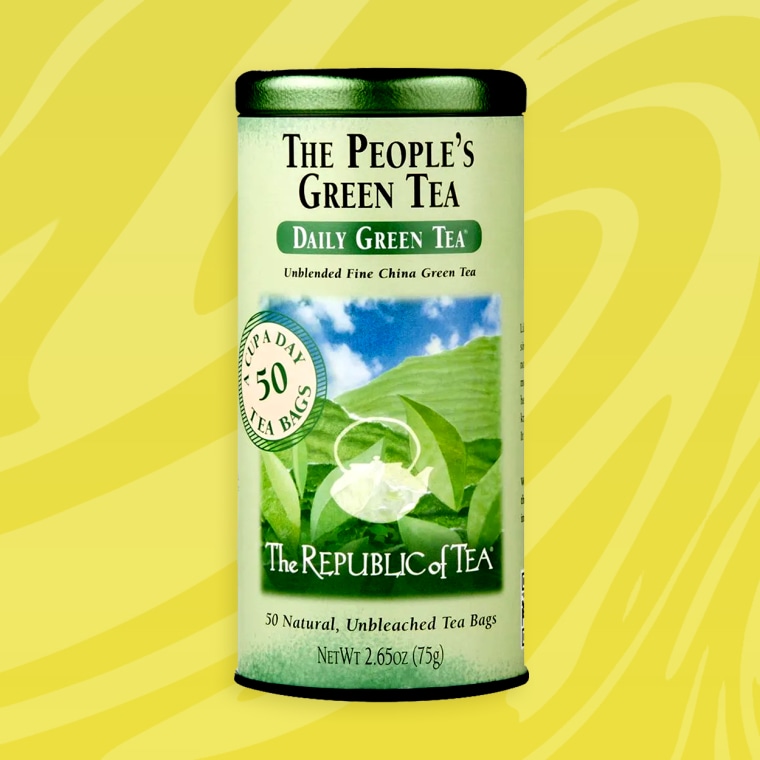 When you close your eyes and think of a freshly brewed green tea that is grassy, earthy and, most importantly, comforting, this is the one. It really ticked all the boxes of what makes the warm drink so satisfying, but the only reason it fell short was because many people felt like they could only enjoy one serving. It's a bit denser and richer, but that just means it pairs amazingly with dense and rich desserts like cheesecake and brownies — a win-win.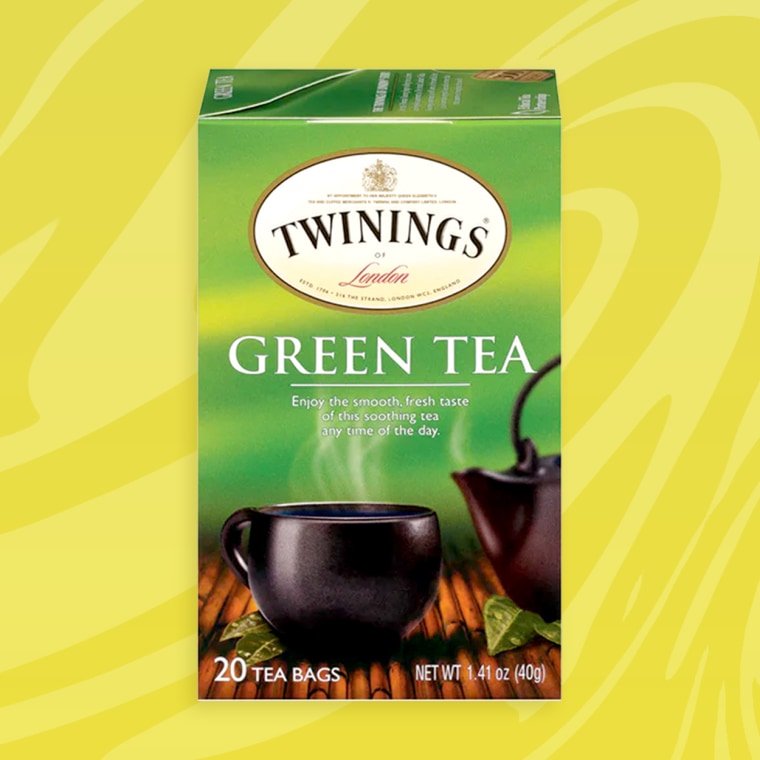 I was quite shocked to find Twinings at the top of this list since it's not typically my go-to tea brand, but everyone agreed that it was exactly what they need when a craving for straight-up, no-frills cup of green tea strikes. They also said it was light enough to drink multiple cups of, while not becoming bitter if left to steep for too long. Though typically a proud dissenter, I couldn't help but agree, which means I have yet another brand to keep in mind while shopping. Sigh. It's starting to get difficult to keep up, which means I likely need a cup of Twinings Green Tea to quell this newfound anxiety.