One search on TikTok will yield an intimidating amount of fresh pasta videos in eye-catching shapes and colors. It's enough, frankly, to make you feel guilty about buying store-bought varieties for all of your Italian cooking needs.
Well, apologies to my Sicilian great grandma, but I'll be damned if I sacrifice my hard-earned free time to make homemade gnocchi or ravioli every weekend. That's a date night activity or something saved for a rainy day. Also, when the craving for carb-filled, semolina goodness strikes, I need it now and I need it fast, and dried pasta makes entirely too much sense, both in practicality and instant gratification.
"Dried pasta has a longer expiration date and is easier to transport due to the low moisture content," says executive chef Giuseppe d'Alessio of Sofitel Rome Villa Borghese's Settimo Restaurant. "It is a versatile pantry staple that can be conveniently stocked in any household, making it an especially valuable choice in today's fast-paced lifestyle."
"When selecting high-quality dried pasta, consumers should pay attention to a few key factors, particularly the ingredients used," he adds, noting that durum wheat quality and processing is, bar none, the most important to keep in mind.
D'Alessio unsurprisingly prefers fresh pasta, which he serves at Settimo in the form of rich cacio e pepe and hearty bean soup. "It has a superior quality in terms of taste and texture," he argues, but there are many store-bought dried options worthy of a chef's kiss from nonna herself.
I took it upon myself  to taste-test the seven most popular boxed spaghetti I could find and there wasn't a single option I wouldn't buy. So read on, boil up an appetite and mangia!
TODAY independently determines what we cover and recommend. When you buy through our links, we may earn a commission. Learn more.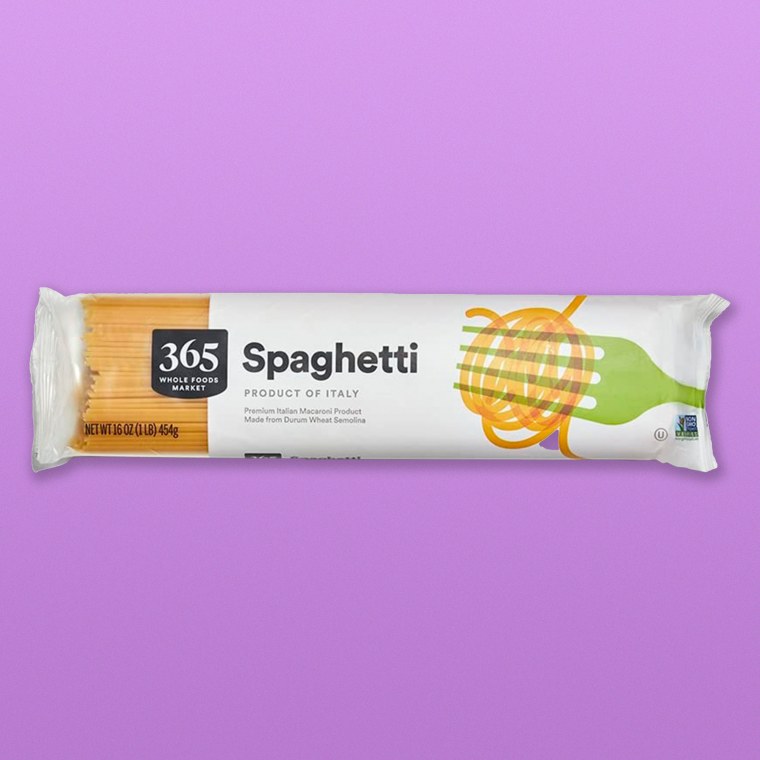 The taste was spot-on and the texture was chewy with a bit of resistance, but I found Whole Foods' spaghetti to be on the thicker side. And while thiccness is certainly in, I'm not necessarily sure it applies to pasta (especially if topped with a decadent Alfredo or butter-and-cheese sauce). Also, do not cook this spaghetti for 13 minutes (the top number of the suggested range) or you will end up with what can only be described as gruel. You're welcome.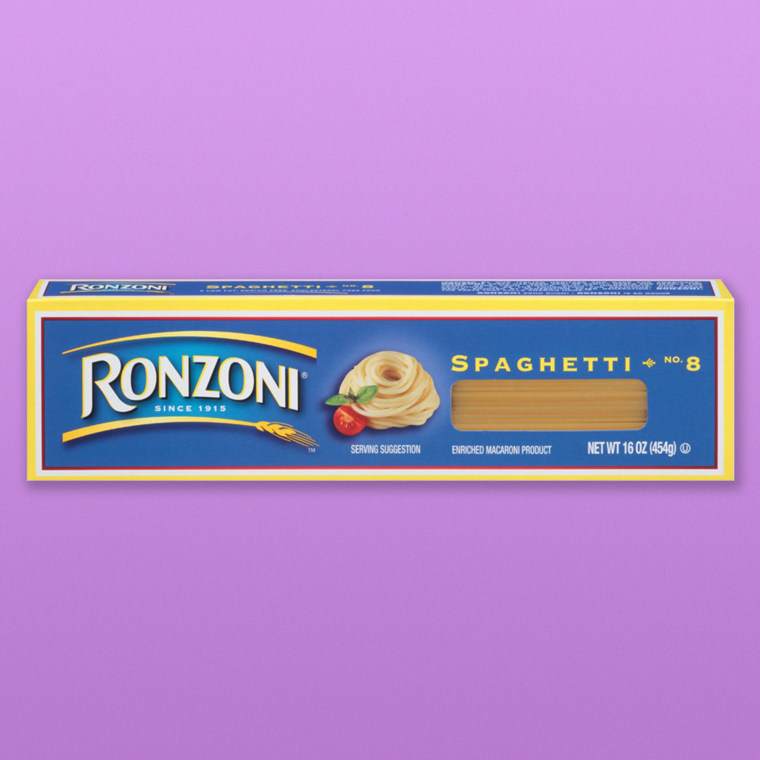 I am shocked that such an iconic brand ended up so low on this list, but it is a true testament to just how well every contender fared when pitted against each other. My literal only gripe was that it tasted a touch sweeter than others. And while I actually didn't mind this (I was a '90s kid who grew up on Chef Boyardee, after all), I'd rather have ingredients like tomatoes, onions or basil impart a more natural sweetness into the dish. That's all. Otherwise, Ronzoni is here to stay.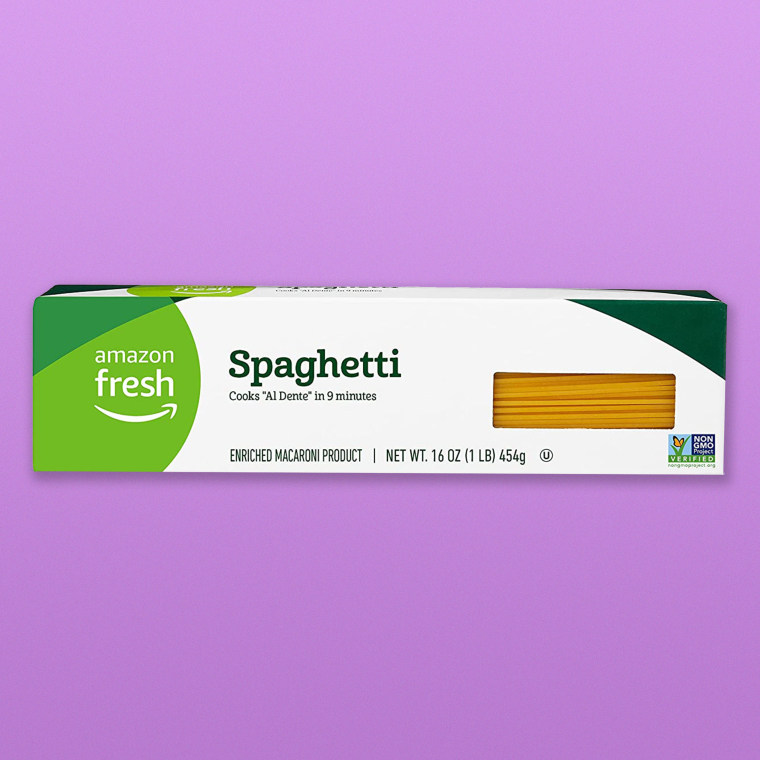 If you're on a budget and want spaghetti that stands up to the more expensive brands, Amazon Fresh won't let you down. It cooked perfectly al dente and did exactly what a spaghetti is supposed to do: Play second supporting actress to whatever you put on top of it.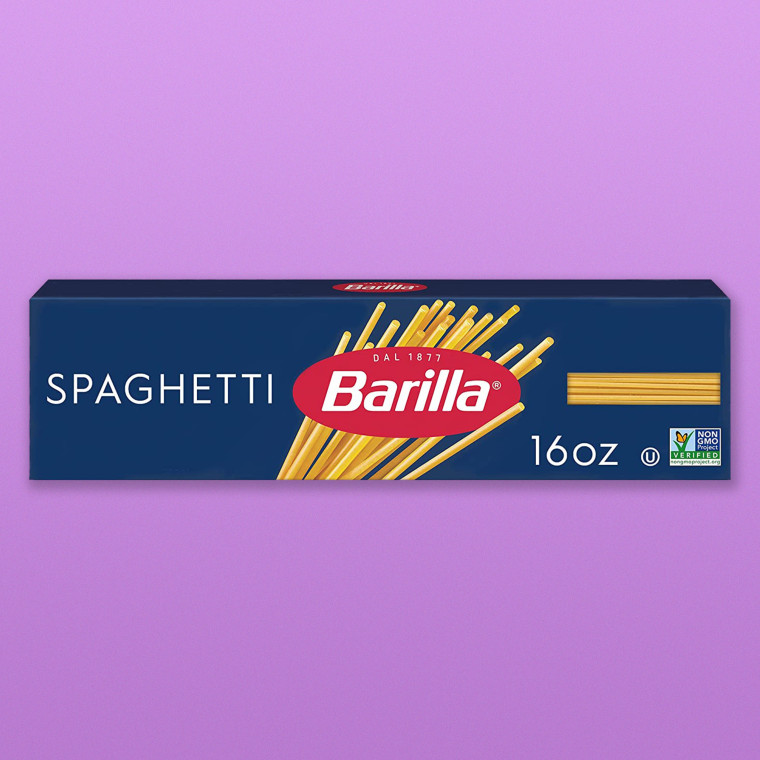 I admittedly went into this taste test assuming that Barilla would take top honors. It is my favorite penne and rigatoni brand, so it only made sense for its spaghetti to follow suit. And while there was absolutely nothing wrong with its golden strands of sustenance, the top three tasted a bit more nuanced and rustic, which gave them a more "am I actually eating this in Italy?" feel. That said, Barilla will always have a permanent spot in my pantry and in my heart. The brand can do no wrong.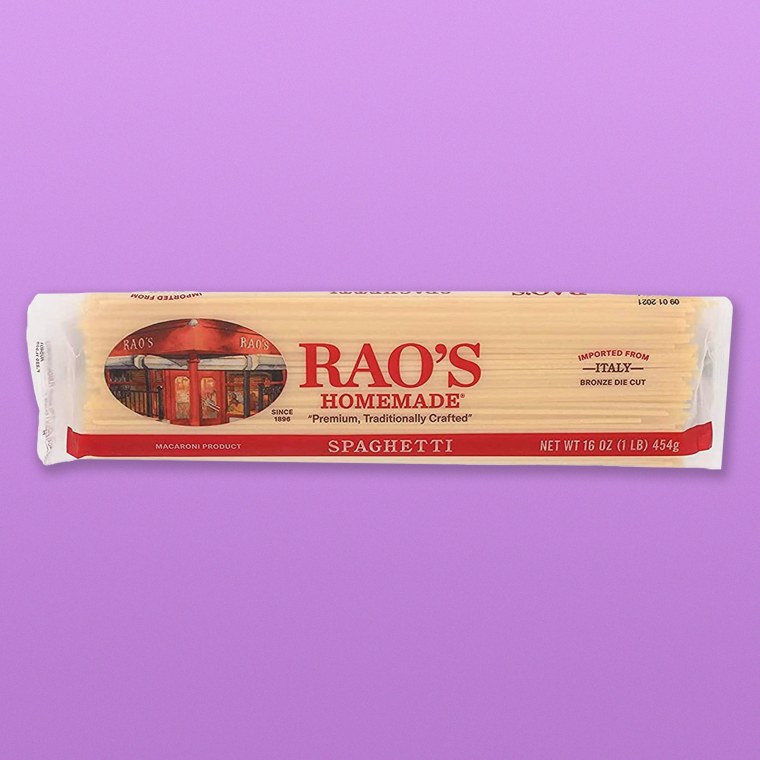 I know, I know … it's starting to get old, but Rao's came out as one of the best, yet again, in another weekly battle of these cutthroat grocery store games. It was definitely on the sweeter side, countered by a sort of nutmeg, earthy quality, but the texture was nothing short of stellar with a soft, yet structured mouthfeel that let its — you guessed it — award-winning marinara sauce really shine.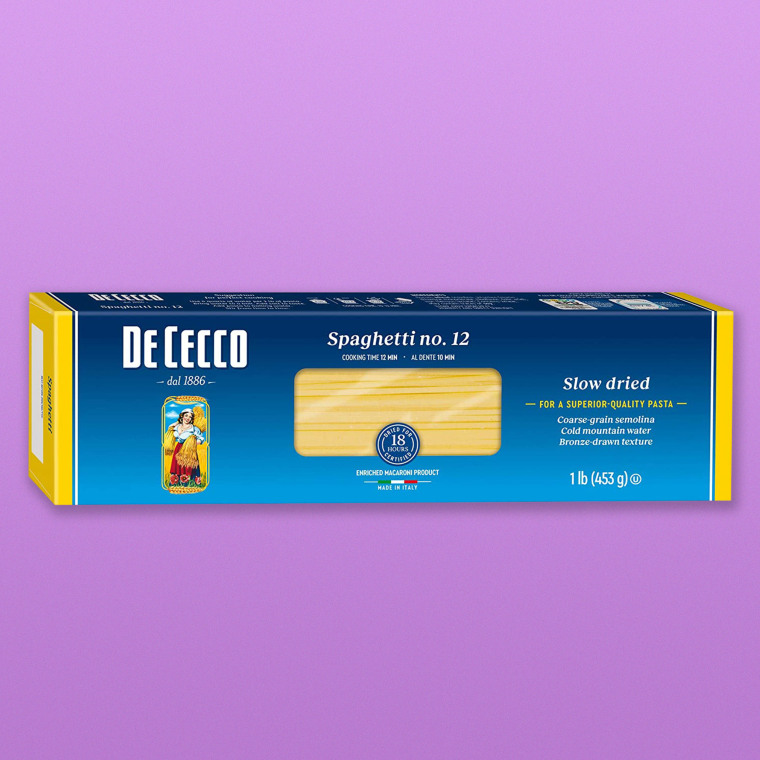 It's no surprise that De Cecco is not only an American staple, but also one found in Italy. The company prides itself on manufacturing authentic pasta with zero artificiality and lots of Italian love. Be forewarned that it was definitely on the starchier side (much like Whole Foods', but less heavy), which can be somewhat off-putting for those looking for a lighter, more slippery noodle. But like the winner below, you can taste the purity and not the cardboard from the box that it comes in.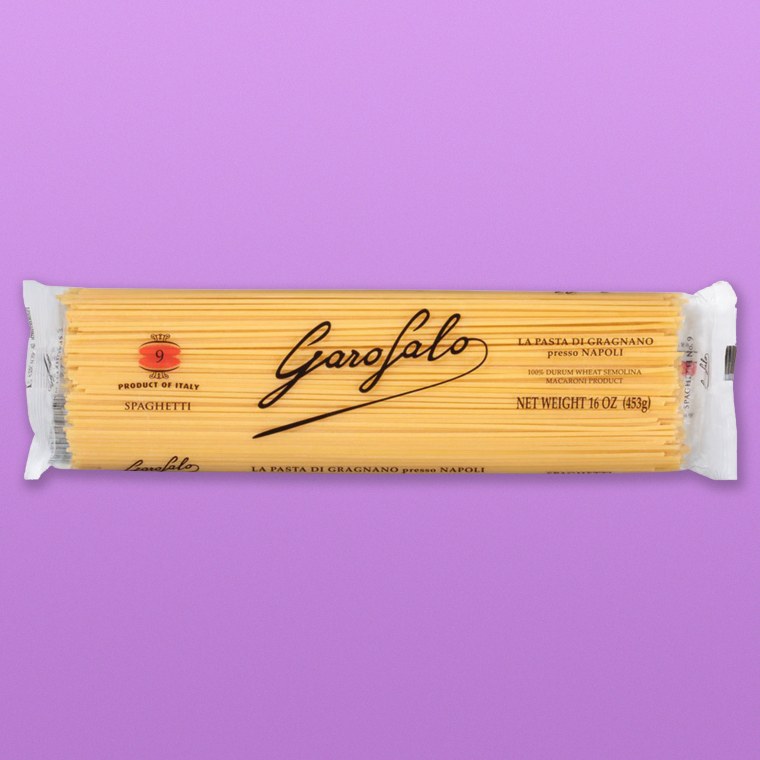 Garofalo used to be perceived as a somewhat hard-to-find, luxe spaghetti option, but it has popped up in major grocery stores around the country. And for good reason: People can't get enough of the stuff (myself included). Sure, it may be more on the expensive side, but it's because you're getting 100% durum wheat semolina with zero additives or additional flavors. And to that I say: La vita è bella.