If you follow a gluten-free diet, you probably spend a good deal of time making your own meals and snacks. But even the most devoted home cook needs the occasional quick treat and for that we turn to the supermarket. To help you navigate the aisles, and separate the good from the bad, we've gathered eight of our favorite on-the-go gluten-free packaged snacks, including popcorn, crackers, cookies and several bar options. Many of these were recommended by bloggers who shared recipes for our feature on gluten-free comfort food — who better to turn to for food that's gluten free and delicious?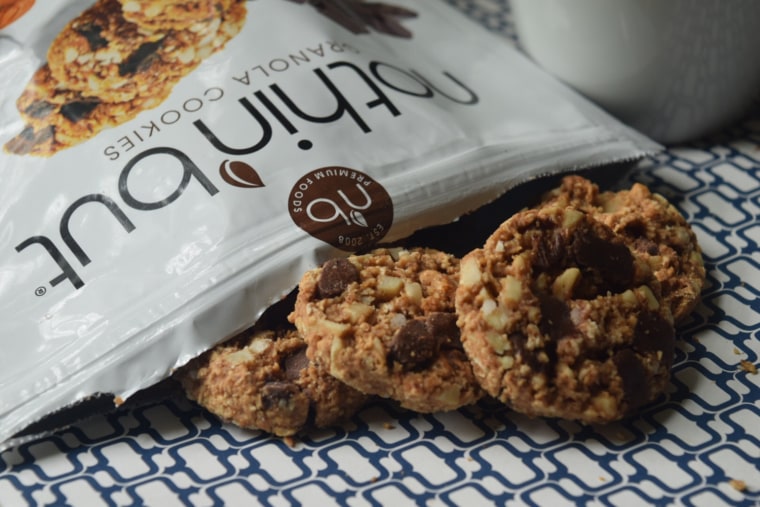 1. Nothin' But Granola Cookies and Premium Snack Bars: These hearty all-natural snacks contain no eggs, wheat, butter or gluten. The perfectly portable snack bars come in four flavors: Ginger Lemon Cashew, Chocolate Coconut Almond, Peanut Butter Banana Chocolate and Cherry Cranberry Almond. Nothin' But also make chunky, chewy granola cookies that have just the right amount of sweetness.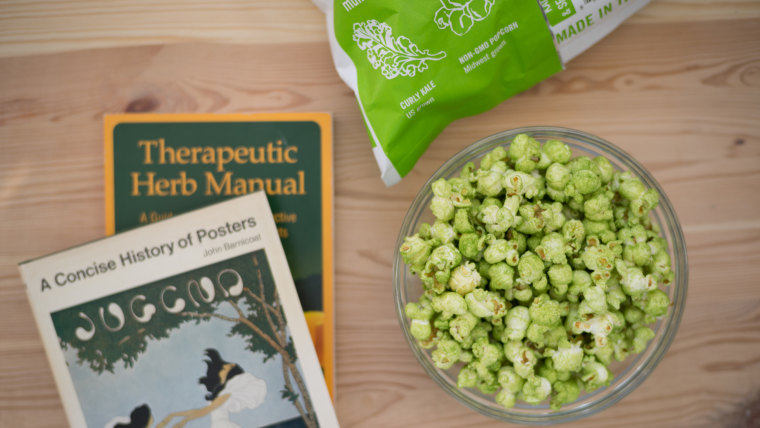 2. Quinn Popcorn Farm to Bag Popped Popcorn: Plain popcorn is naturally gluten free, but Quinn Popcorn's Farm to Bag Popped Popcorn is also made with non-GMO corn, if that's a concern of yours. We love the salty-sweet flavor of the Kale and Sea Salt version, but the simpler flavors — California Olive Oil or Organic Coconut Oil — are just as hard to resist. Each bag features a batch number that can be entered on the Quinn website for information on ingredient sources and how the popcorn is made.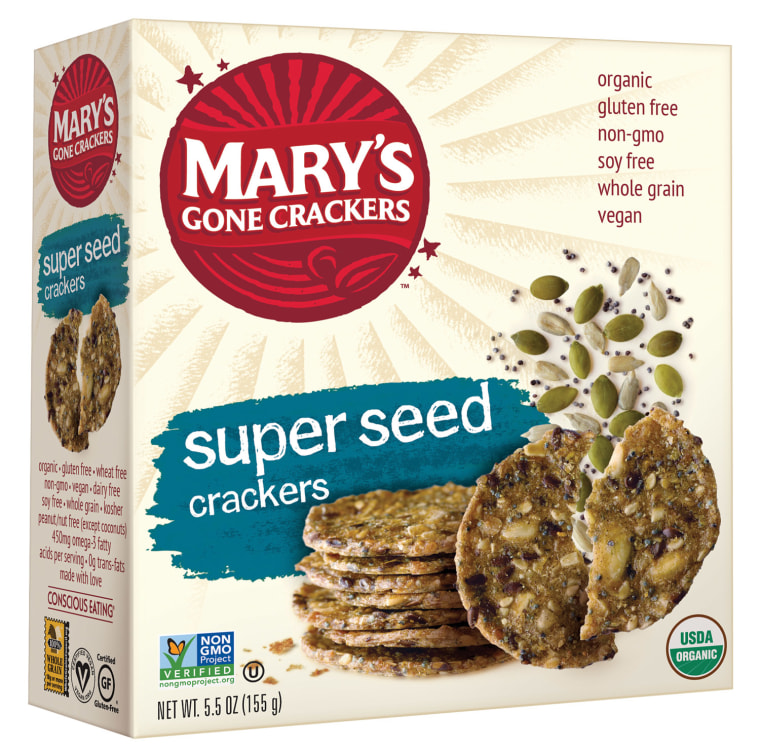 3. Mary's Gone Crackers: To get your gluten-free cheese and cracker fix, look no further than Mary's Gone Crackers, a family run business that makes the crunchiest of gluten-free crackers using a combination of whole grain brown rice, quinoa, flaxseeds and sesame seeds. In addition to Original, Mary's Gone Crackers comes in Herb, Black Pepper, Super Seed, Hot 'n Spicy Jalapeño, Caraway and Onion. Beyond cheese, you'll want to serve these crackers with hummus, guacamole and other dips. (The company also just released two new gluten-free products: graham cracker-like MiNiS and THINS, which taste more like a traditional cracker than Mary's seed-based crackers).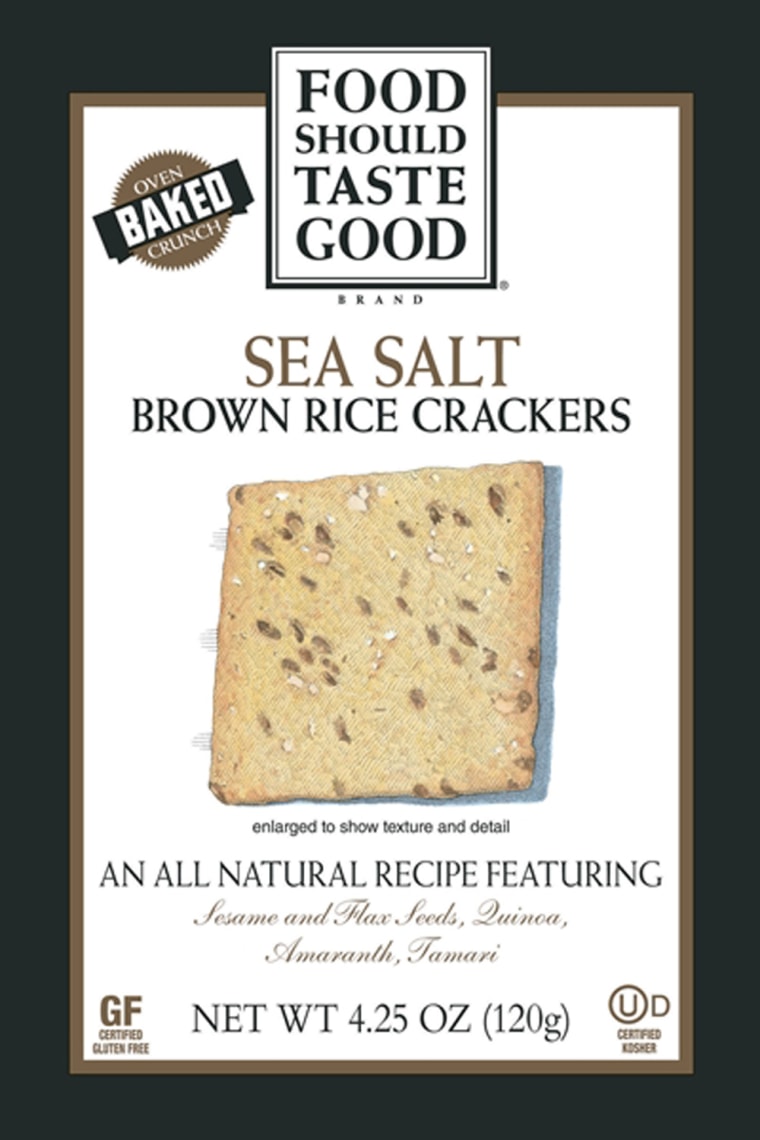 4. Food Should Taste Good Brown Rice Crackers: For a more traditional cracker experience, look to Food Should Taste Good, who won us over with their chips years ago and is now gaining admirers with their brown rice crackers. Made with whole grain brown rice, quinoa and amaranth, these crisp and hearty crackers come in four varieties: Sea Salt, Tomato & Basil, Roasted Red Pepper, and Peppercorn Blend. They partner well with different types of cheese, dips and spreads, but are just as snack-able on their own.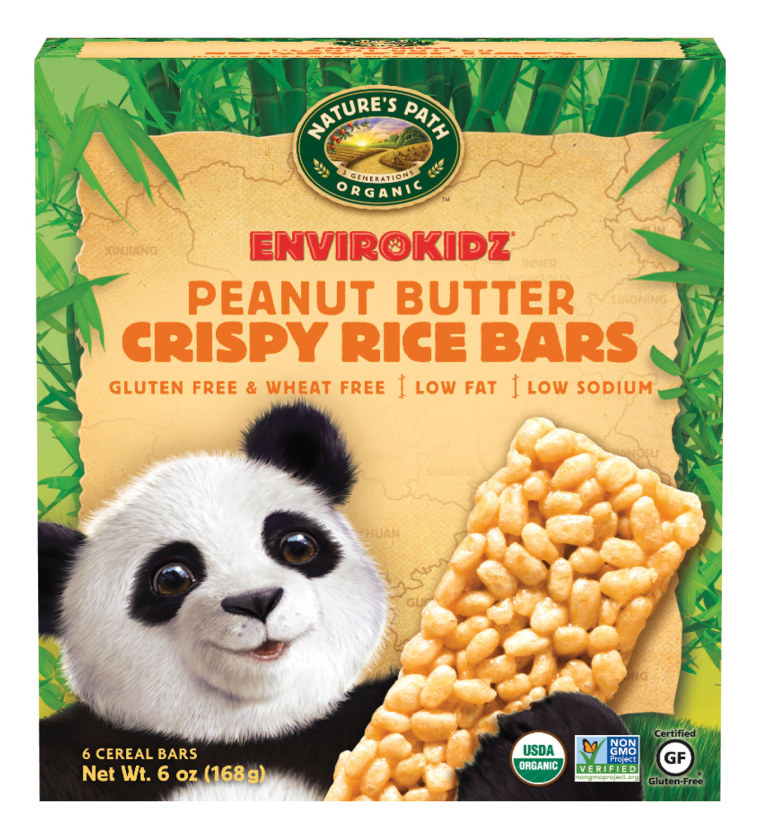 5. EnviroKidz Rice Bars: The EnviroKidz Crispy Rice Bars from Nature's Path come in four animal-themed options: Koala Chocolate, Lemur Peanut Choco Drizzle, Panda Peanut Butter and Cheetah Berry Blast, which gets its fruity flavor from freeze-dried blueberries and raspberries. Made with brown rice and sweetened with brown rice syrup and honey, these bars are also USDA Certified Organic. They do pack a fair amount of sugar, though, so are best eaten in place of dessert – not in addition to it.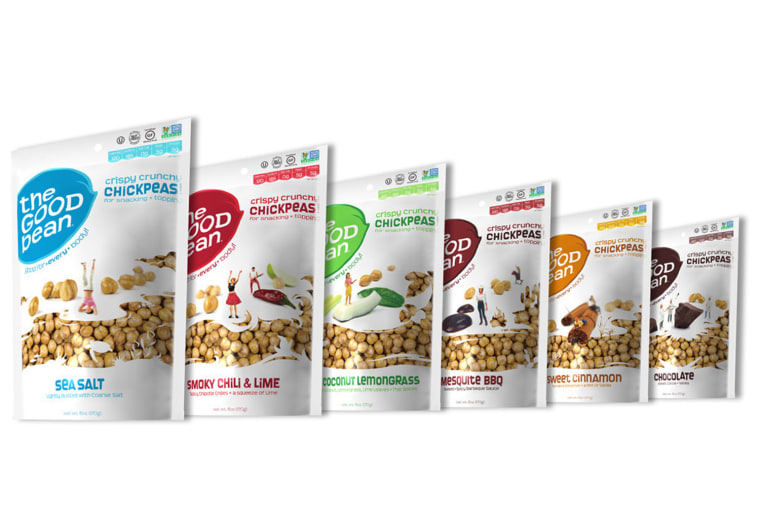 6. The Good Bean Chickpea Snacks: Naturally gluten-free, The Good Bean Chickpea Snacks offer an easy way to fuel up on both protein and fiber. They make a great on-the-go snack but can also be sprinkled over salads or vegetables dishes to add nutrition and crunch. We love the simple toasted flavor of the Sea Salt variety, but there are six additional flavors: Cracked Pepper, Smoky Chile & Lime, Mesquite BBQ, Thai Coconut, Chocolate and Sweet Cinnamon.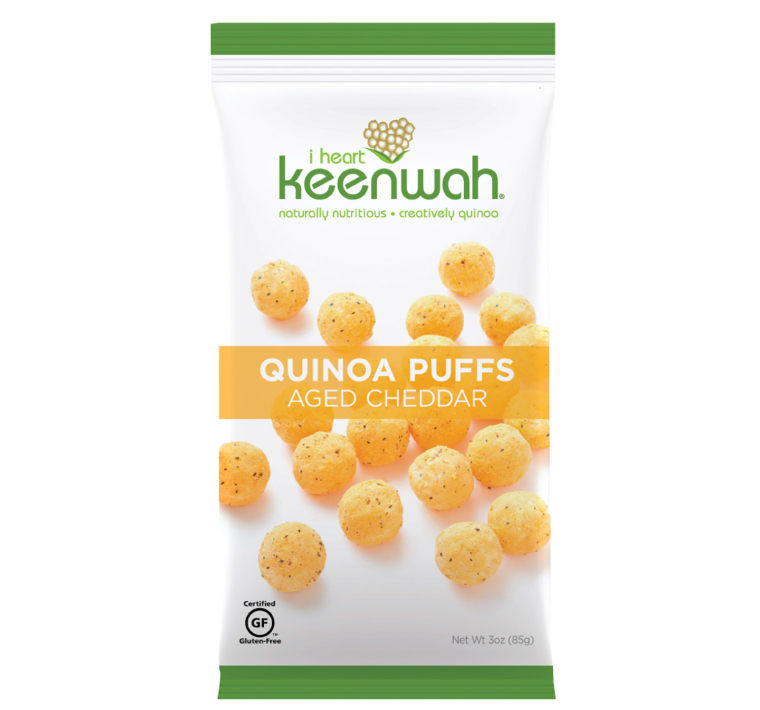 7. I Heart Keenwah Quinoa Puffs: Fans of cheese puffs will find I Heart Keenwah's Quinoa Puffs easily addictive. Made with quinoa flour, brown rice flour and white rice flour, these light and airy puffs come in four intriguing flavors: Sea Salt Truffle, Aged Cheddar, Herbes de Provence and Sweet Chili, which features a blend of habanero and jalapeño peppers. Yes, they make a great portable snack, but quinoa puffs are sophisticated enough to serve as an easy cocktail-friendly hors d'oeuvre. They'd also be nice sprinkled over a bowl of soup.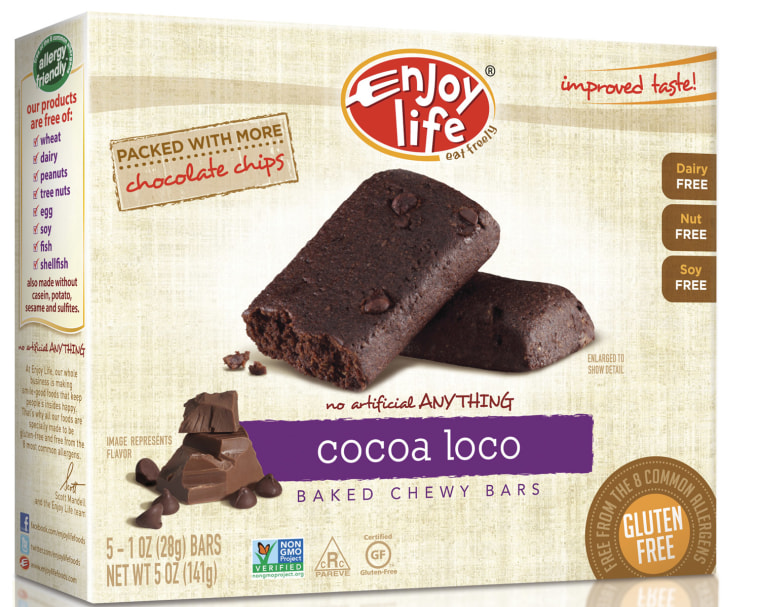 8. Enjoy Life Chewy On-the-Go Bars: When it comes to allergen-free snacking, it's hard to beat the treats from Enjoy Life. The entire line is gluten free, as well as free from nuts, milk, eggs and soy. We like Enjoy Life's Chewy On-the-Go Bars, especially the brownie-like Cocoa Loco, which is studded with semisweet chocolate chips. Additional flavors include Mixed Berry, Caramel Apple and SunButter Crunch, which is nutty without actually containing any nuts. Each bar is wrapped individually for convenient portability. (Note that these contain a fair amount of sugar for their size, but are a nice special treat.)