/ Source: Good Housekeeping
It's been called the most important meal of the day — breakfast. Yet, many of us skip it because we don't have time to make it. Well, now there is no excuses. Good Housekeeping magazine has rounded up the most delicious and healthiest on-the-go breakfasts, thanks to the help of their testers. Here are some of their favorites. Head to Good Housekeeping for the full list.
Muffins: Best bang for your bite
Garden Lites Chocolate Muffins: Zucchini is the first ingredient, but you'd never know it. Testers were blown away by the "decadent" and "rich" cocoa flavor.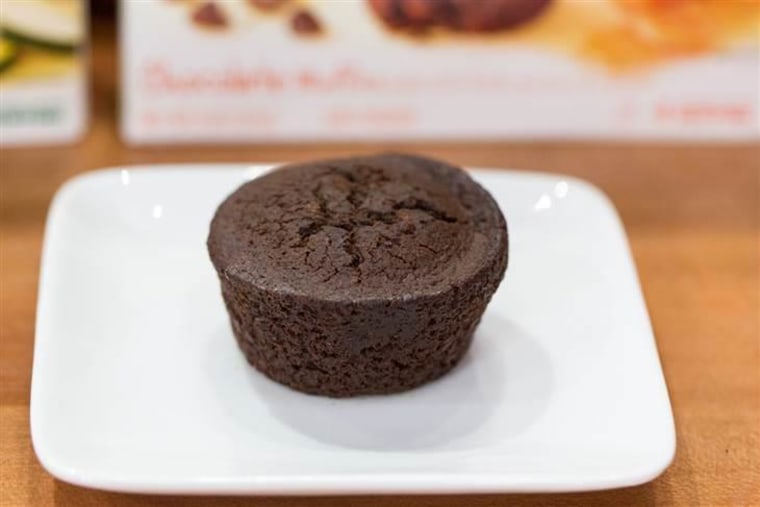 Garden Lites Banana Chocolate Chip Muffins: Incredulous, one panelist said, "They're too good to be healthy!" Plus at 120 calories each they pack a walloping 20 percent of your daily value for fiber. They're are also allergy friendly: Gluten free, dairy free and nut free.
Entrees: Best brunch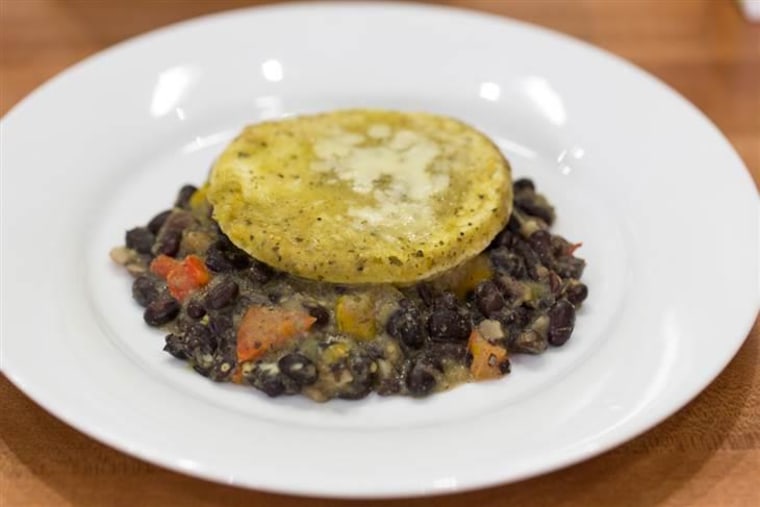 Artisan Bistro Beyond Breakfast Huevos Rancheros Verde: Spicy green sauce (wowza!) adds kick to black beans, egg whites and veggies. Packed with protein; lower in sat fat than most egg dishes and it's only 200 calories and gluten free.
Artisan Bistro Italian Style Hash and Egg: Starving? Help yourself to this most filling option of egg whites, peppers, beans, asparagus and ground turkey. The high protein content per entrée at 15 grams makes this option heartier than more caloric offerings.
Sandwiches: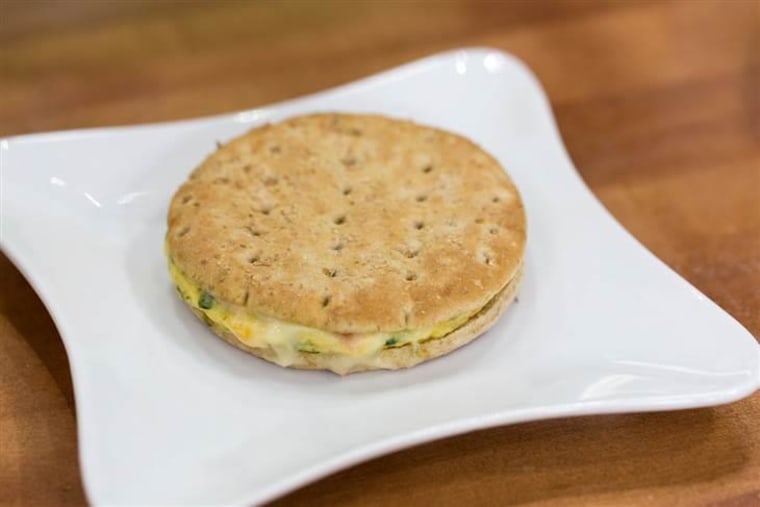 Kellogg's Special K Flatbread Breakfast Sandwich, Egg With Vegetables & Pepper Jack Cheese: Testers liked the spice in this 180 calorie sandwich. Eat with a potassium packed orange to balance out the higher sodium.
Waffles:
Nature's Path Maple Cinnamon Waffle: Maple syrup is baked into these babies, which are 190 calories for 2 waffles. That means no sticky mess. Look for frozen waffles that have at least 4 grams of fiber per serving.
Breads: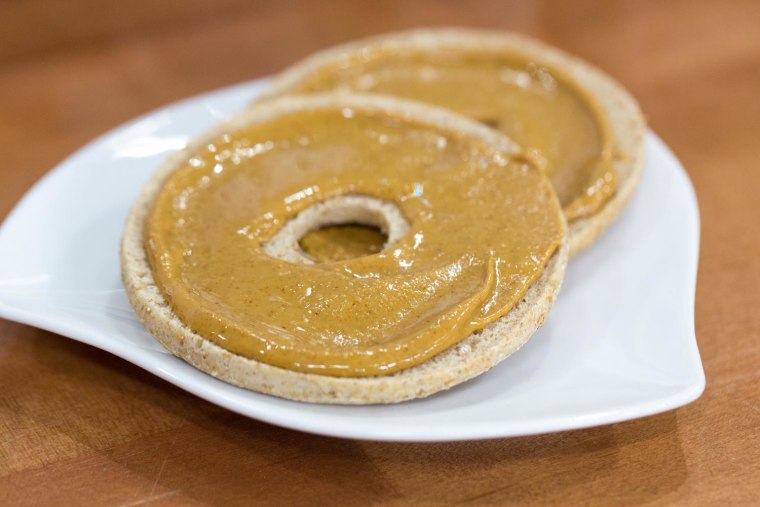 Thomas' 100% Whole Wheat Bagel Thins Bagels: At 110 calories per bagel thin, these flattened bagels are way more waistline-friendly than what's behind the deli counter, plus, they pack 5 grams of fiber per serving, which will keep you feeling satisfied 'til lunch! Speaking of…we also love these for sandwiches!
Best Breakfast Toppings: To up the ante on flavor and nutrition, these are some toppers that our RD loved:
Justin's Classic Peanut Butter: The squeeze pack goes on with a quick pinch; no knife needed.
You can also sprinkle on a Carrington Farms Flax Hemp Pak onto whatever you're eating to add heart-healthy omega-3s, it's great on toast or on yogurt.
Yogurt
Siggi's Vanilla Yogurt: Believe it or not, healthy yogurt doesn't have to be plain. This Icelandic brand is similar to the texture of Greek yogurt, has a smooth vanilla taste and only 9 grams of sugar — many leading brands contain double that! It's 100 calories per 5.3-ounce container.
Bars
Kashi Honey Oats Flax Crunchy Granola and Seed Bar: This plain wholesome treat is great for picky eaters and is 180 calories per 2-bar package. If you want to add a little something extra, you can top with a tablespoon of nut butter and piece of fruit to complete your meal.
Oatmeal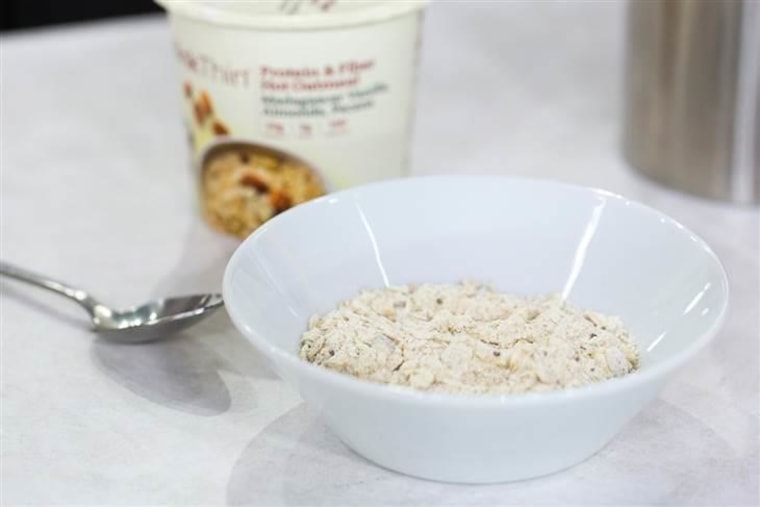 This winner was right on the cusp of our sugar cut-off (5 grams sugar per 100 cals!) but since it's so satisfying and creamy, it's an easy breakfast win: ThinkThin protein and Fiber Oatmeal in Madagascar Vanilla, Almonds, Pecans. It's rich and creamy and studded with toasted pecans and almonds.