We all carry a torch for the ladies of "The Golden Girls," and some are taking that more literally than others.
Like, say, the company behind the brand-new line of "Golden Girls" hot sauce flavors: Always Fits.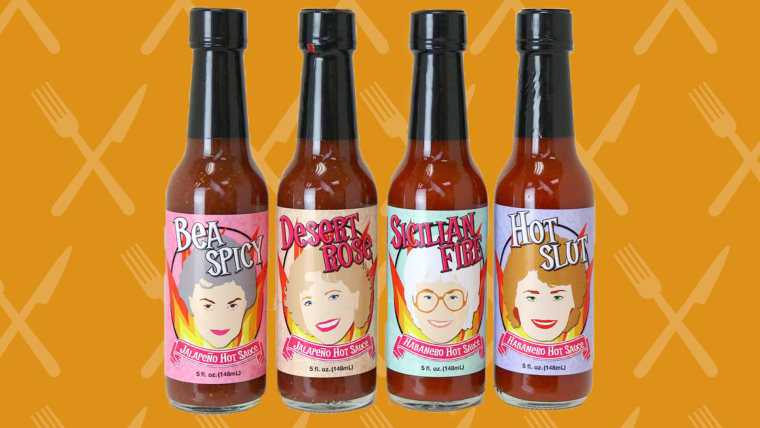 The bottles come in four flavors, each pegged to one of our favorite "Girls": Bea Spicy, Desert Rose, Sicilian Fire and Hot Slut.
(Ok, we're on the fence about the use of the word "slut" for Blanche, but we sure do love the names of the others!)
Desert Rose and Bea Spicy are made with jalapeño peppers, while Sicilian Fire and Hot Slut are both made using the spicier habanero. Each bottle costs $10, or you can buy all four for $32.
And, perhaps even more entertaining, each bottle comes with a cheesecake recipe!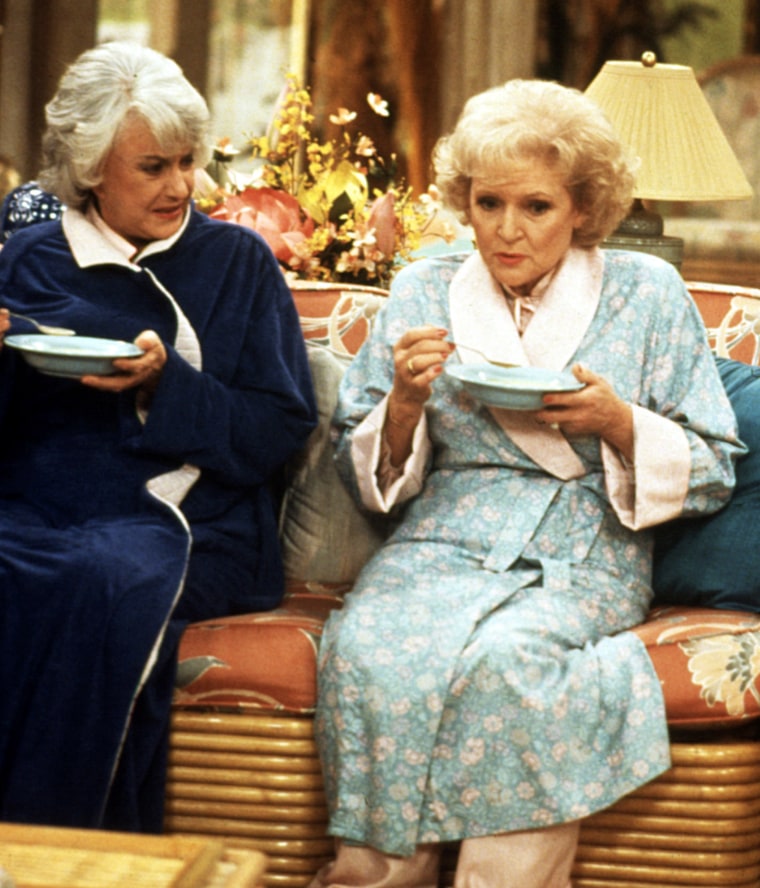 The sauces originated from Southwest Specialty Foods, which grows and harvests all the peppers used in the concoctions.
The sauce was created by Ashley Judge, whose company Always Fits specializes in this sort of nostalgia merchandise.
In addition to the hot sauce, Always Fits also carries more "Golden Girls" items, including prayer candles, "Golden Girls" Clue, "Golden Girls" Monopoly, makeup bags and umbrellas. Clearly, it is your one-stop "Girls" shop.
So get ready for some more hot times with these amazing girls!
Follow Randee Dawn on Twitter.