When actor Gerard Butler sat down Thursday morning to talk with Matt about his new movie, "Olympus Has Fallen," chances are he didn't think he'd be wearing a blindfold moments later.

No, it wasn't at the request of Savannah Guthrie, who admits to a bit of a crush on the actor. It was actually because Butler agreed to serve as a blind taste-tester for a set of peculiar pies.
BuzzFeed's Emily Fleischaker created the unique recipes in honor of Pi Day, which celebrates the mathematical constant pi, the ratio of a circle's circumference to its diameter. (Thursday was March 14 -- 3-14 -- and pi rounded off to two decimals is 3.14.)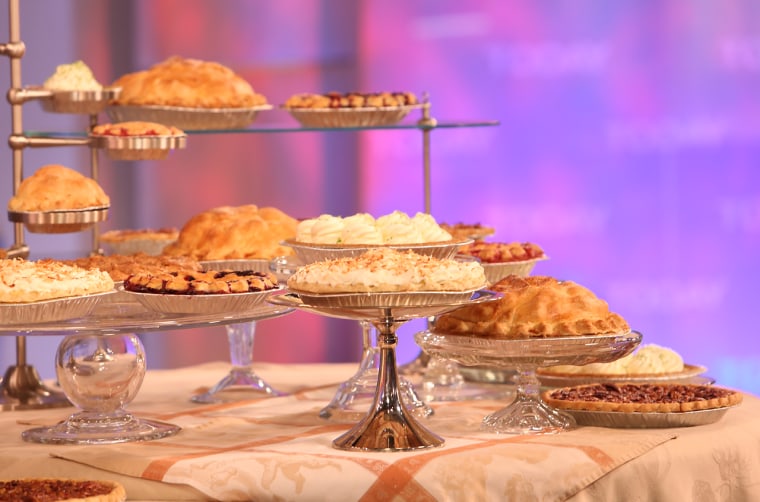 The pies had everything from bacon and mac n' cheese to candy bar ingredients. The TODAY taste testers' challenge: to guess which flavors they were eating.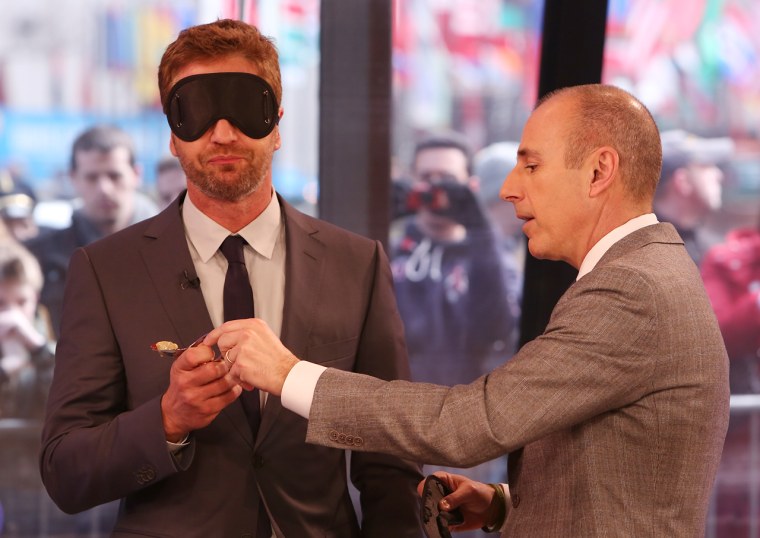 Butler was more than willing to get in on the tasting action, and just minutes after his interview, he was blindfolded and ready for his first bite.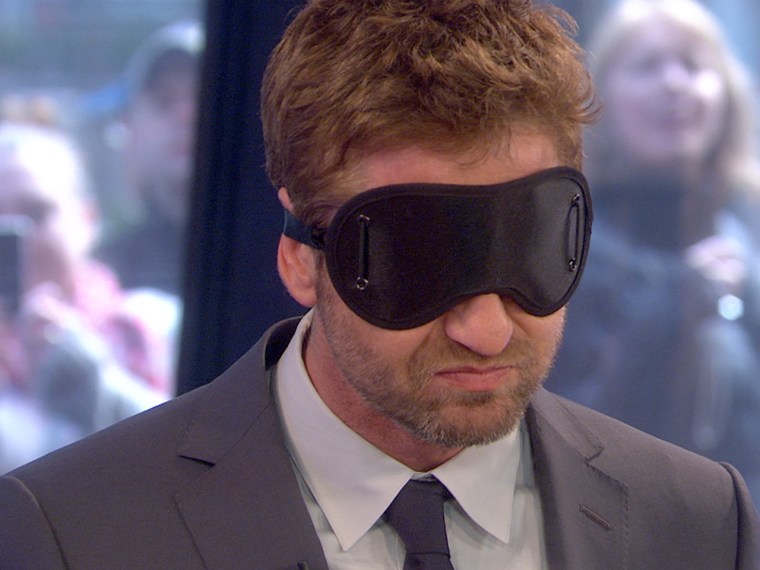 "The first one I was actually pretty convinced was rat poison," Butler told TODAY.com. However, on the second pie, he correctly guessed the ingredients: chocolate and peanut butter.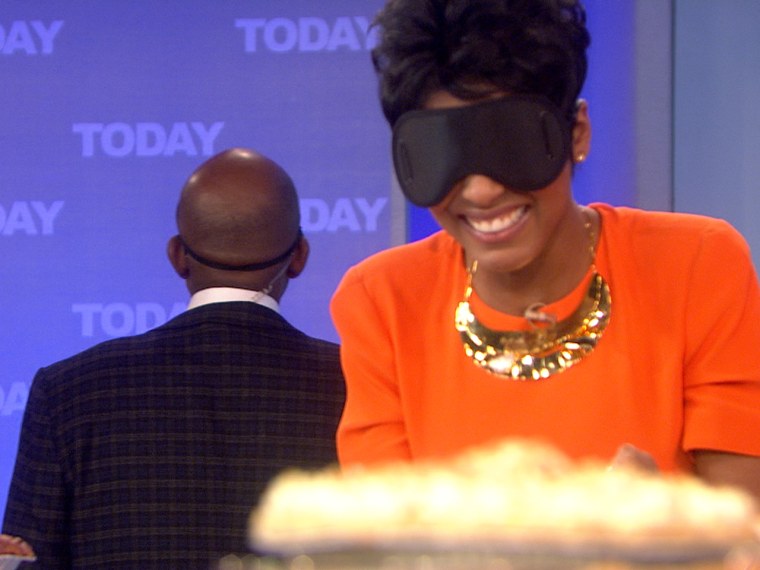 "The last one ... I thought I had an inspired guess, which was pineapple, but they said strawberry, so I felt like an idiot," Butler said. "But Tamron thought it was lettuce, which definitely mitigated my embarrassment."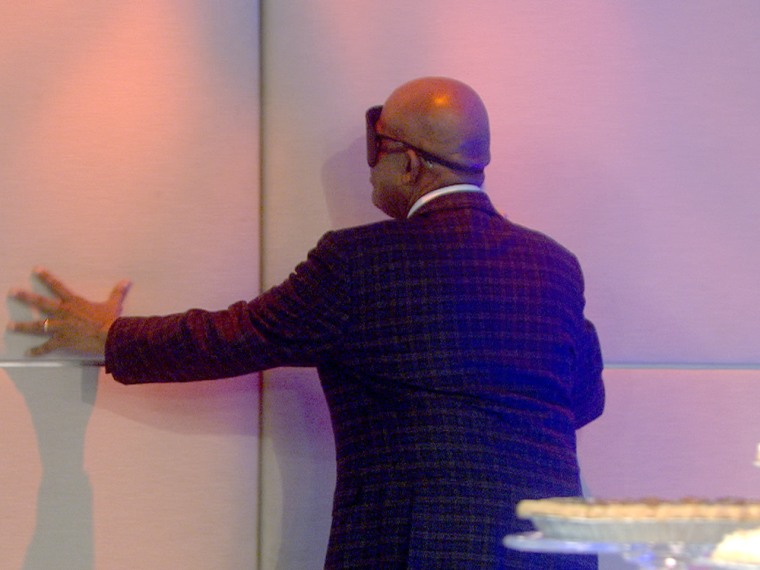 Al had a few bites of the quirky pies, too. It seemed the dizzying array of flavors may have left him a bit... disoriented.
More from TODAY.com:
Gerard Butler: Friends say my American accent makes me 'sound like an idiot'
For Pi Day, candy bar, bacon-mac, strawberry pies