Starbucks is known for catering to all kinds of customer requests: A grande chai tea latte with two shots of espresso and no foam? Sure. A 101-shot latte? No problem.
But did you know there's a whole host of drinks waiting for you beyond Starbucks' menu?
Next time you hit the coffee chain, try ordering one of the eight secret drinks below. Just make sure you follow the correct etiquette at Starbucks when ordering them (most importantly, have the ingredient list handy in case your barista needs help):
The Cadbury Creme Egg Frappuccino
Order this crazy concoction — essentially a Cadbury Creme Egg in caffeinated liquid form — as the ultimate Easter (or any day!) celebration. Ask for a Java Chip Frappucino, 2 shots of espresso for Venti and Grande (1 for Tall), vanilla bean powder (4 scoops for Venti, 3 scoops for Grande, and 2 scoops for Tall), caramel syrup (1 pump for Venti, and 1/2 pump for Grande and Tall) and vanilla syrup (2 pumps for Venti, 1½ pumps for Grande and 1 pump for Tall). Watch the below video for how to make your own Cadbury Creme Egg Frappuccino at home, the easy way.
The Franken Frappuccino
What better way to get into the Halloween spirit than with this festive green beverage? While your barista may know how to make the Franken Frapp, publicized as available for a limited time at certain Starbucks locations, coffee blogger Starbucks Melody says you can order the drink anytime after Halloween by asking for a green tea Frappuccino with java chips, peppermint syrup and white mocha sauce, and ask for it to be topped with a drizzle of mocha sauce.
White Chocolate Raspberry Mocha
The white chocolate mocha is a pretty standard menu item at Starbucks, and a go-to when you want to jazz up your typical mocha. But add a splash of fruit, with the raspberry syrup, and you can instantly take your beverage to another level. This drink is super sweet, making it the perfect way to satisfy any sweet-tooth cravings. If the Starbucks you visit doesn't have raspberry syrup, no worries. Try strawberry or another fruit instead; it will taste just as delicious.
Zebra Hot Chocolate
Hot chocolate season is upon us, and it's always fun to play with different recipes and flavors. Can't make up your mind about whether you want hot chocolate with milk chocolate or white chocolate? Try it with both! It's like getting the best of both worlds.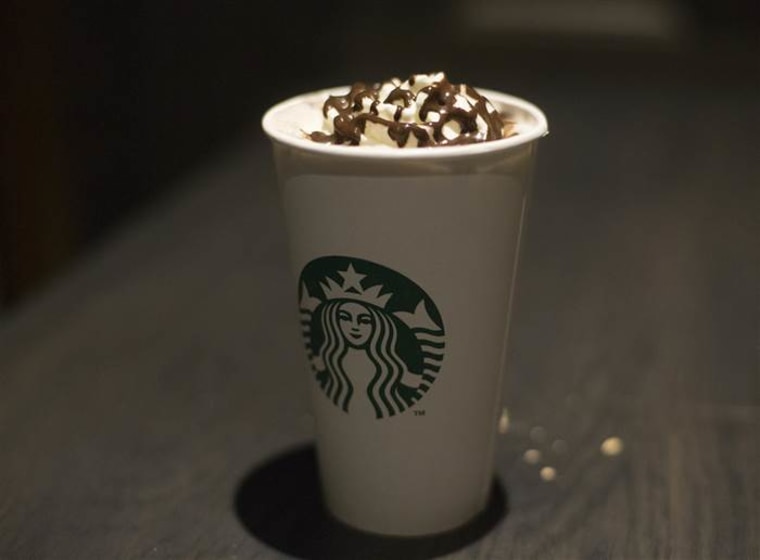 Butterbeer Frappuccino
Not all Starbucks baristas will know how to make this one by name, so if you want this Harry Potter-inspired drink, you'll likely need to be a little specific. Order a grande Crème Frappuccino with whole milk, three pumps of caramel syrup, three pumps of toffee nut syrup and some caramel drizzle. Each sip will bring you closer to Hogsmeade.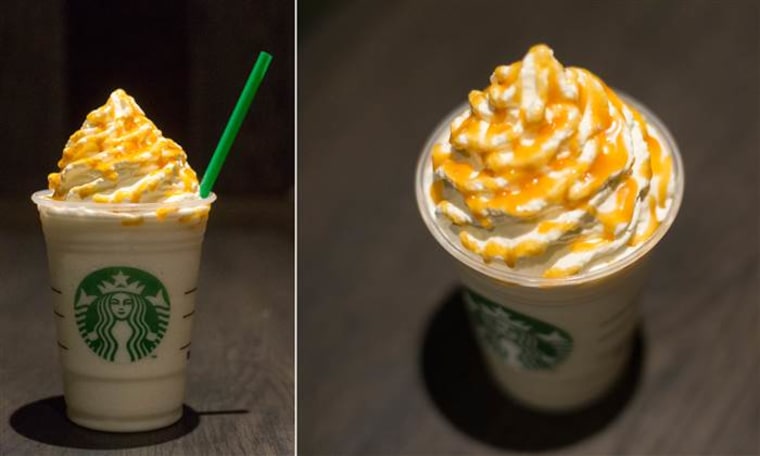 Chocolate chai
It's exactly like it sounds: a chai tea latte with a little added chocolate — a very simple hack. Ask your barista to add milk or white chocolate, depending on your mood. The chocolate will make your day just a little bit sweeter.
Deconstructed Frappuccinos
Sometimes you want an iced coffee and a Frappuccino, but you can't exactly drink both. Solution: The deconstructed Frappuccino. Just order the Frapp you want, and ask for it shaken rather than blended. It might not be the best option with every Frappuccino flavor, but we highly recommend Toffee Mocha. Sometimes, the last few sips of your Frappuccino are just ice, but this way you get all of the flavor evenly mixed down to the last drop.
Raspberry Lemonade
It's not coffee, but sometimes you need a little taste of the summer months as the temperatures drop outside. If you like Starbucks' tea lemonades, enhance them by asking for some added raspberry flavor — and tell your barista to drop the tea (or keep it if you prefer). More of a strawberry or peach person? Ask to add those flavors, instead. And for a frozen, fruity treat, ask for the drink to be blended.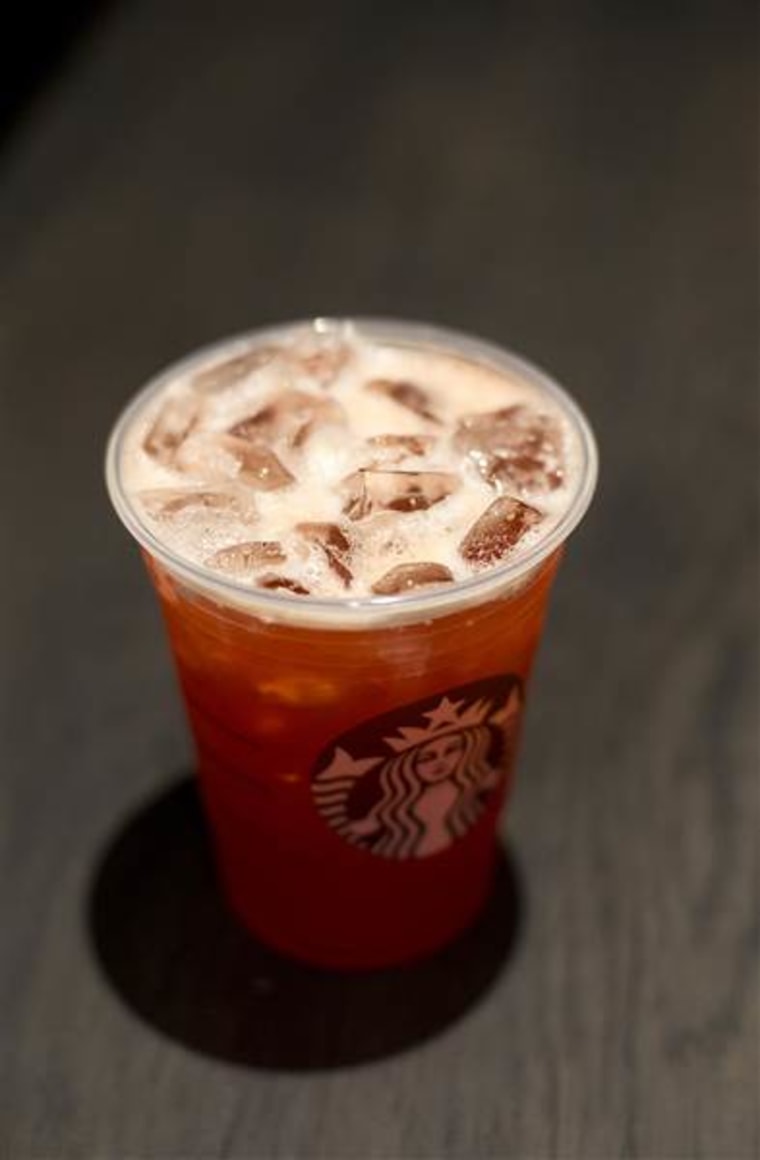 Holiday drinks all year long
By the time the holidays are over, you might be sick of the Pumpkin Spice Latte. But for those who want a little cup o' cheer after the holidays end, not to worry: caramel brûlée, gingerbread and peppermint are flavors that tend to stick around.
If they don't run out of the ingredients, Starbucks can still brew your Peppermint Mocha well into April and May, or get the Frappuccino version in the summer. Just because the holidays are over doesn't mean you can't savor the flavor a little bit longer.
This article was originally published on October 30, 2014.