Bring the spring season straight to your plate with these seven excellent asparagus recipes. They highlight the crisp, flavor-packed veggie in everything from pizza to soup, salad, pasta and more.
Shaved asparagus and ricotta pizza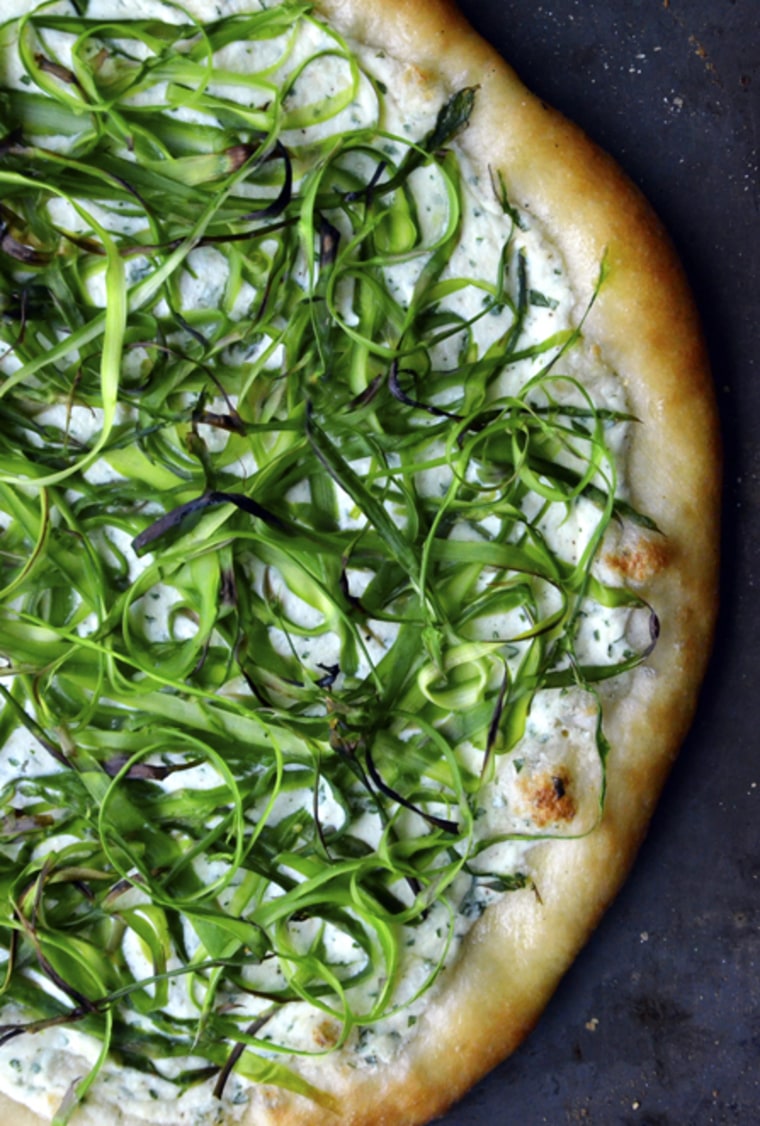 The asparagus is hardly recognizable on this inventive pizza, which features thin strands of the bright-green stalks layered over creamy ricotta.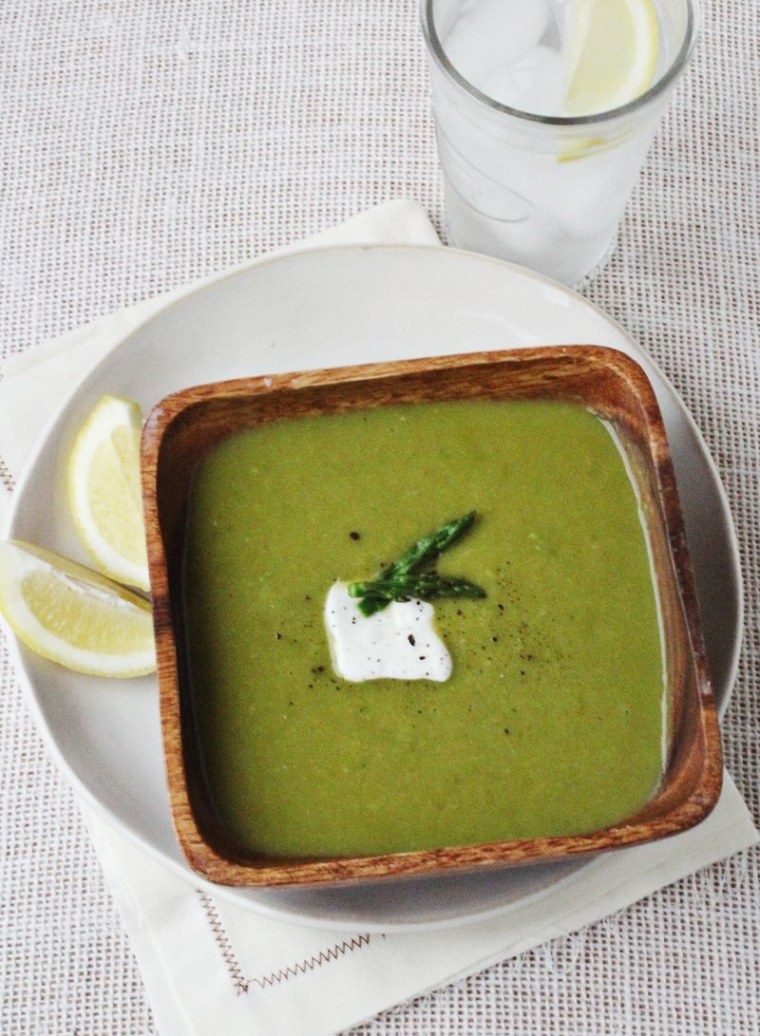 This easy recipe turns out an ultra-creamy asparagus soup—without any cream. Instead, a potato supplies the lusciously thick, rich texture.
Quinoa salad with asparagus, peas, avocado and lemon-basil dressing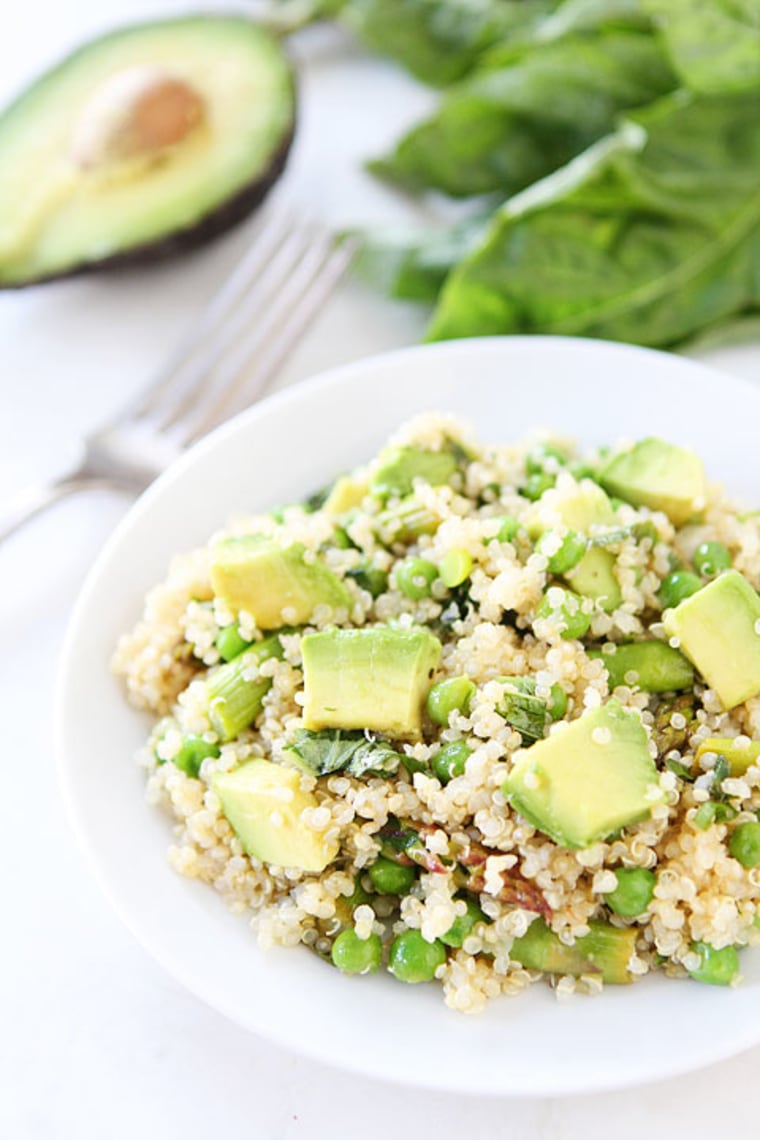 Healthy, vibrantly flavorful, and full of texture: This lemony asparagus and quinoa salad has it all. Serve it as a side, or as a main course for a lighter meal. And the pretty presentation is definitely worthy of company.
Roasted asparagus and chick peas with sautéed spinach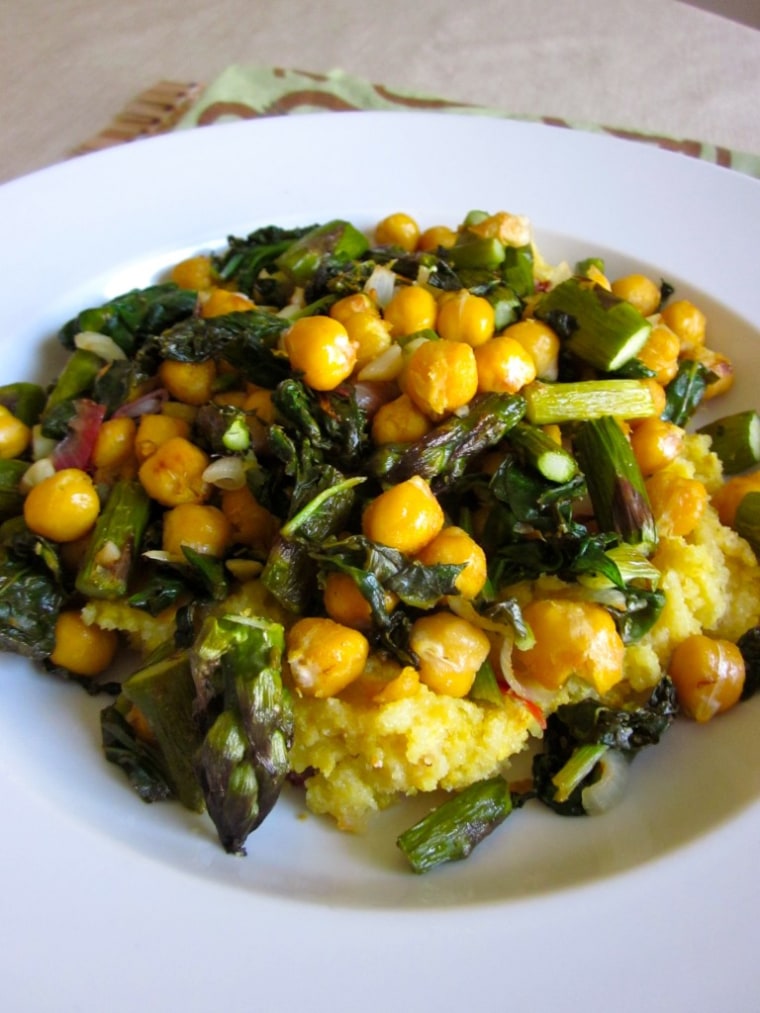 Chick peas and spinach add texture—and nutritional value—to this hearty vegan asparagus dish. Serve it over your favorite grain.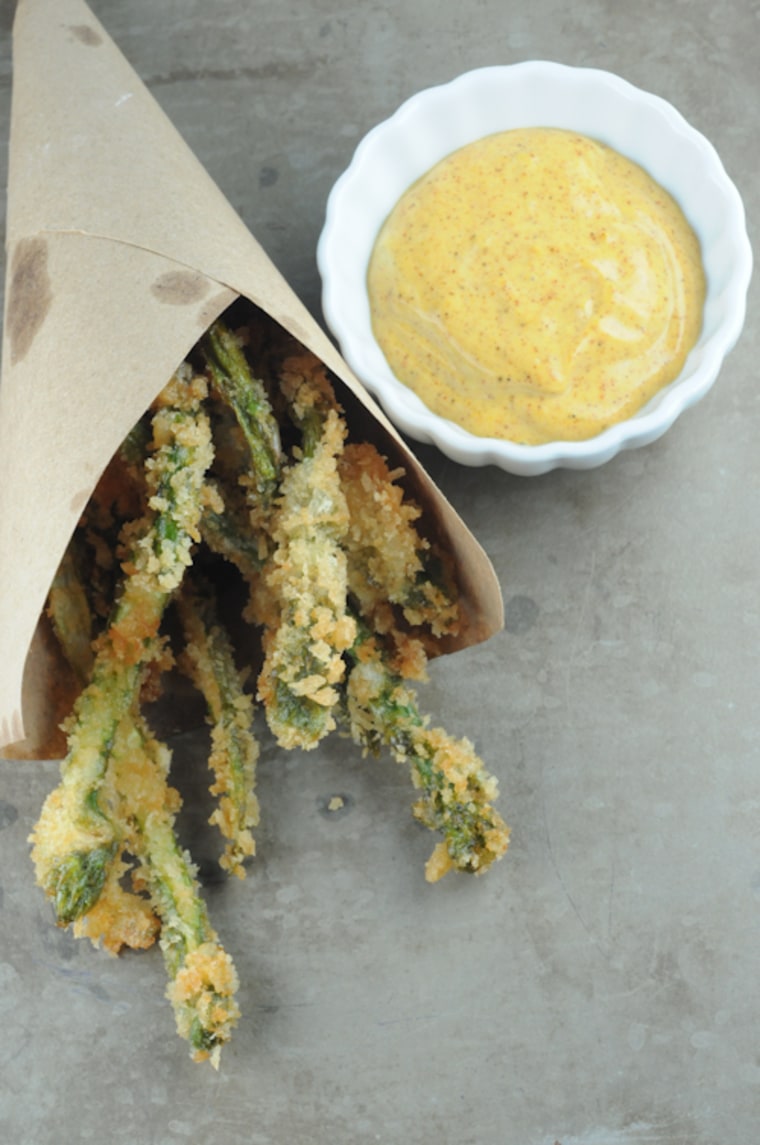 Feel better about treating yourself to fries: These crispy stalks are made with asparagus, and they pack a flavor punch thanks to the chili powder and hot sauce in the recipe. (Note: Scroll down past the asparagus tart recipe—also worth trying—to find the asparagus fries.)
Roasted asparagus and garlic penne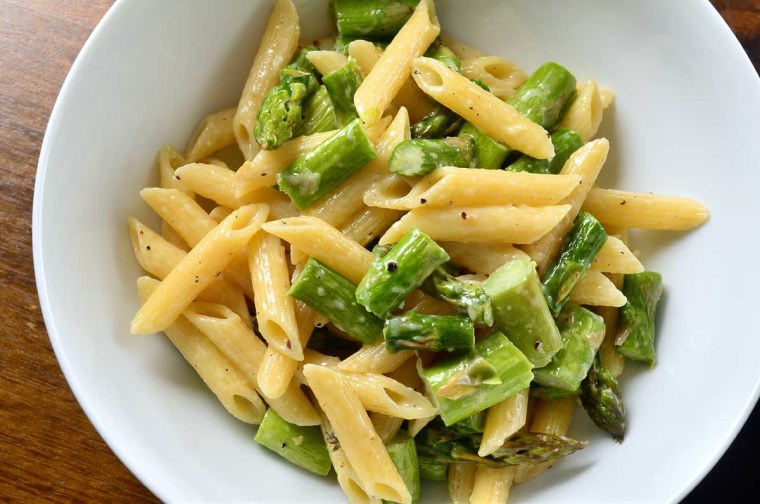 Roasted asparagus adds a pop of color to this creamy pasta dish—perfect as a main course for a springtime dinner al fresco. 
Baby asparagus, garlic and three-cheese tart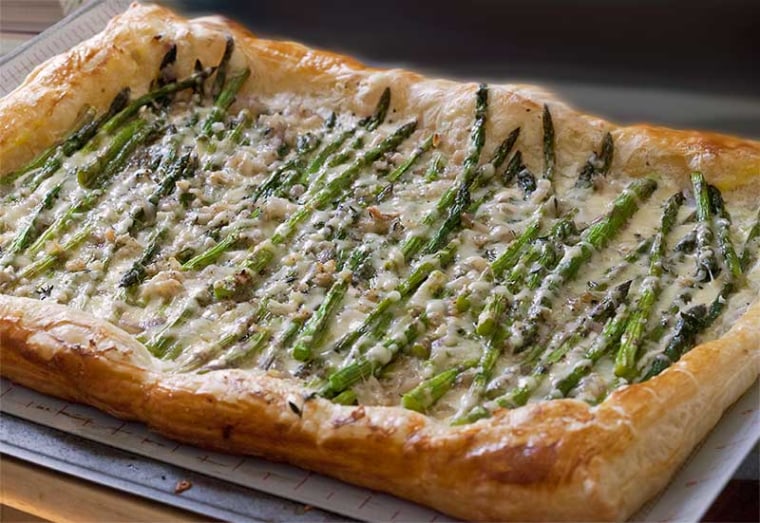 Here's a tart that's festive enough for parties—thanks to the buttery puff-pastry crust and the alluring asparagus-and-cheese topping—but surprisingly easy to put together.
Alesandra Dubin is a Los Angeles-based writer and the founder of home and travel blog Homebody in Motion. Follow her on Facebook, Google+ and Twitter.