The Girl Scouts celebrate their 103rd birthday on Thursday, March 12, so to celebrate we've gathered eight amazing desserts — milkshakes, bark, pull-apart bread and more — inspired by and incorporating the cookies. Add these to the five original TODAY.com recipes for desserts made with Girl Scout Cookies, and you've got enough inspiration for a year's worth of leftover Thin Mints, Samoas, Tagalongs and Lemonades!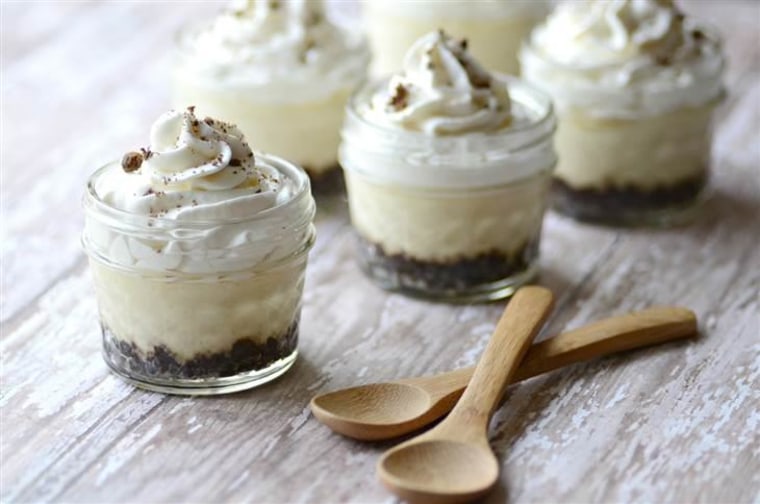 1. Mason jar cheesecake with Thin Mint cookie crust: This recipe is so smart. Instead of using the traditional graham cracker crust for a cheesecake recipe, you replace it with crushed Thin Mints. I mean, who wouldn't want a little more chocolate and mint in dessert?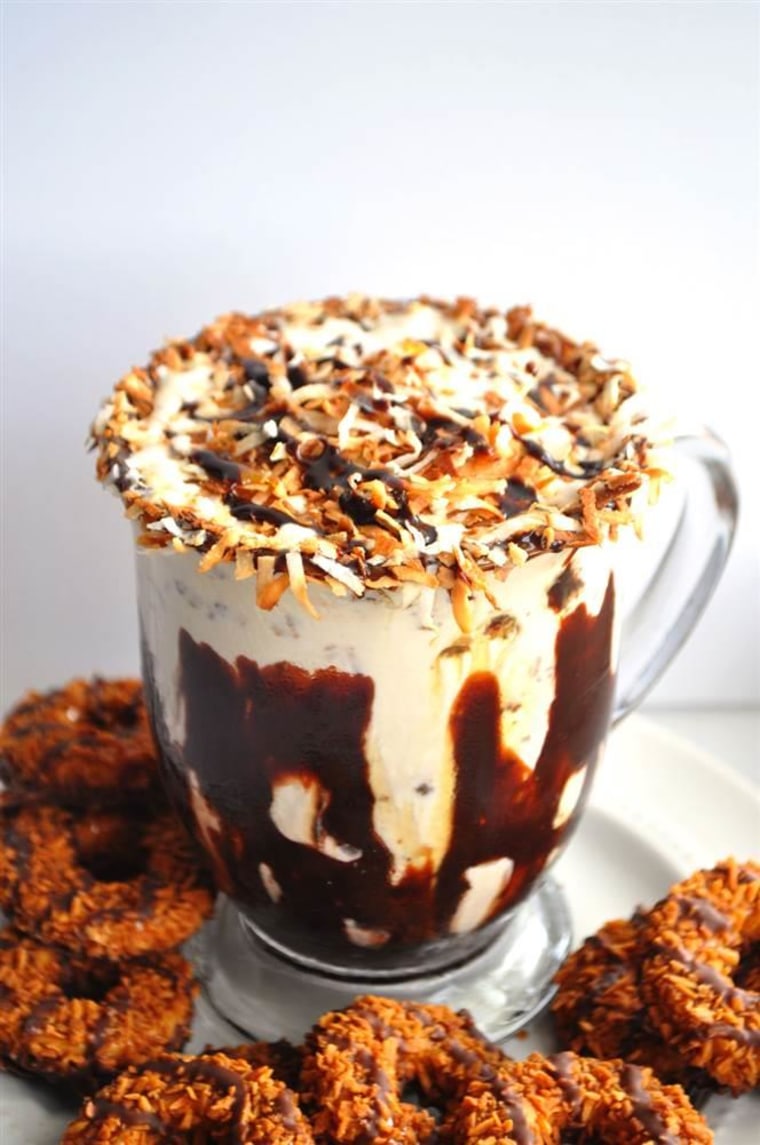 2. Samoa milkshake: The only thing that can possibly be better than eating a Samoa cookie is a Samoa cookie in milkshake form. You have the vanilla ice cream, fudge and caramel sauce, and of course toasted coconut. Take it all the way over the top by adding a few Samoa cookies as a garnish.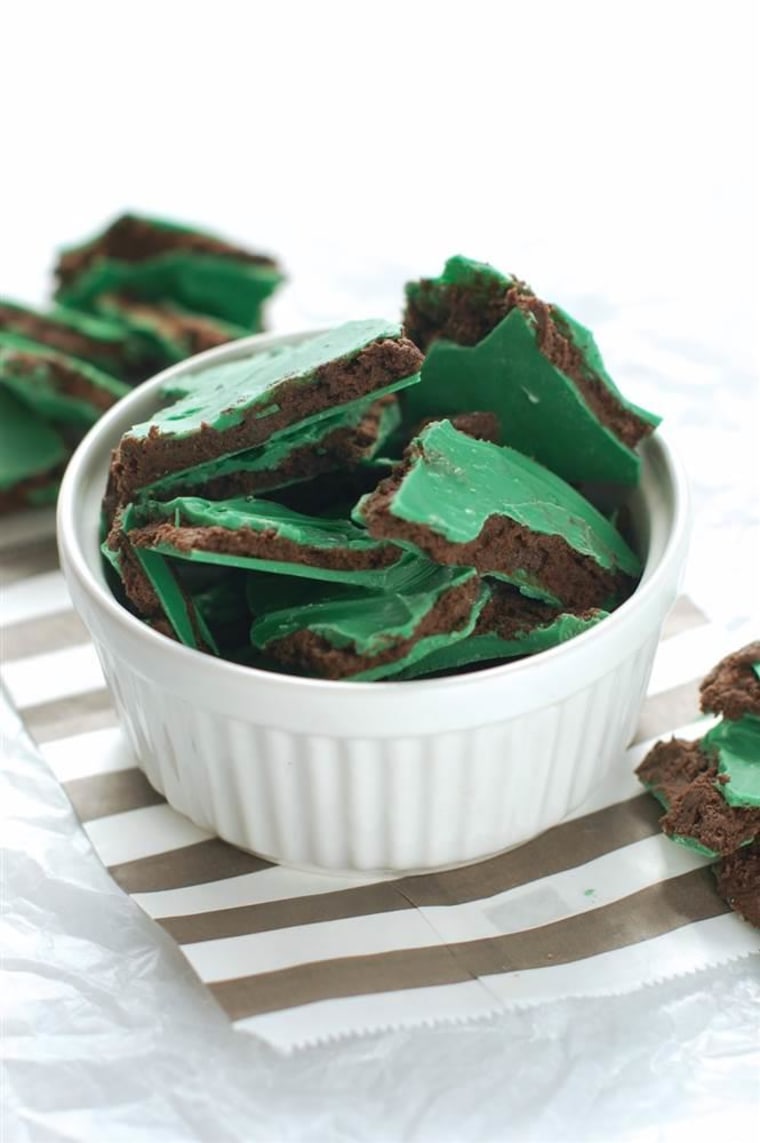 3. Thin Mint truffle bark: Want to make something delicious without a lot of effort? This is the treat for you. All you need is a box of Thin Mints, some cream cheese, some green melting chocolate and white chocolate chips. That's right — just four ingredients.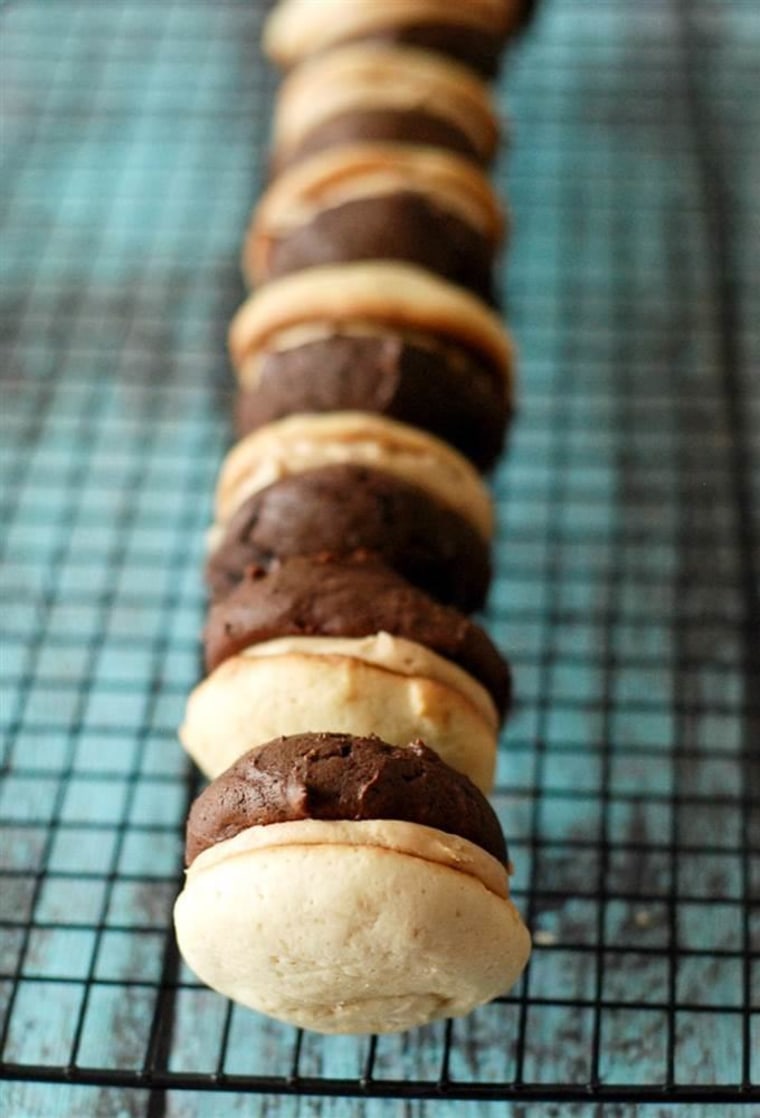 4. Tagalong whoopie pies: This recipe requires a little bit of work, but it's worth the extra effort. Essentially, you are taking two mini homemade cakes — vanilla and chocolate — and stuffing them with a delicious peanut butter frosting.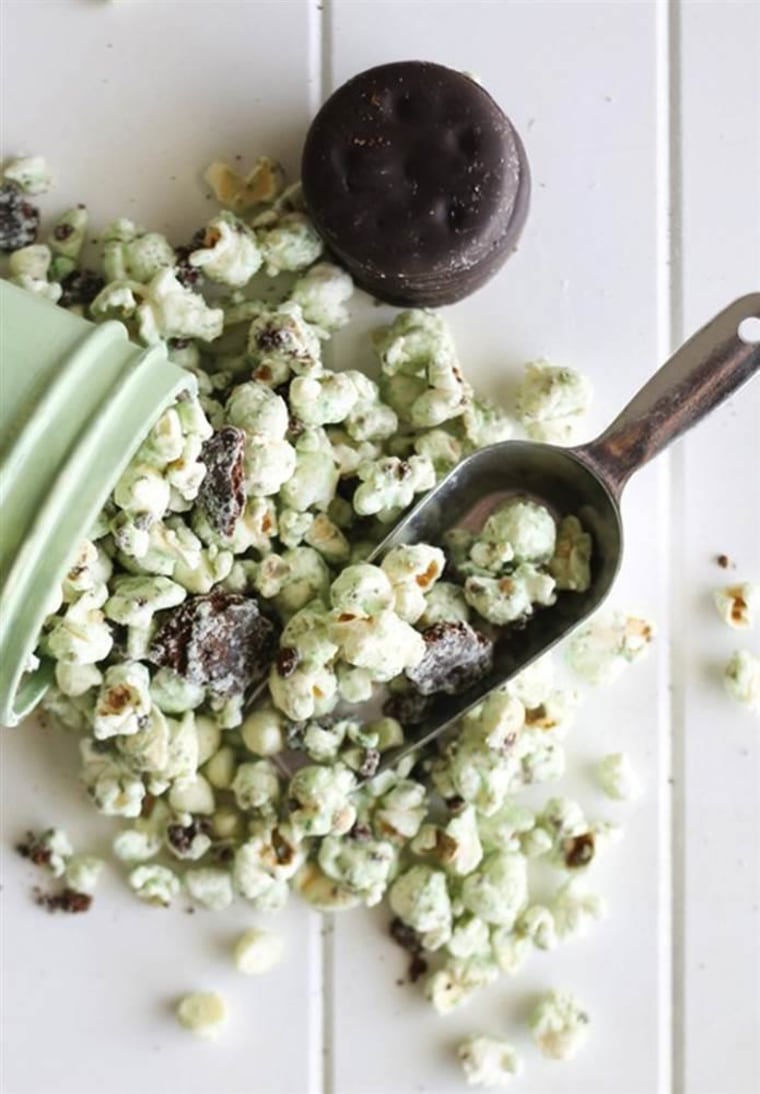 5. White chocolate Thin Mint popcorn: This is the perfect snack for a sweet movie night at home. The popcorn in the recipe is covered in melted white chocolate, chunks of Thin Mint cookies and white chocolate chips. The whole thing comes together in about eight minutes.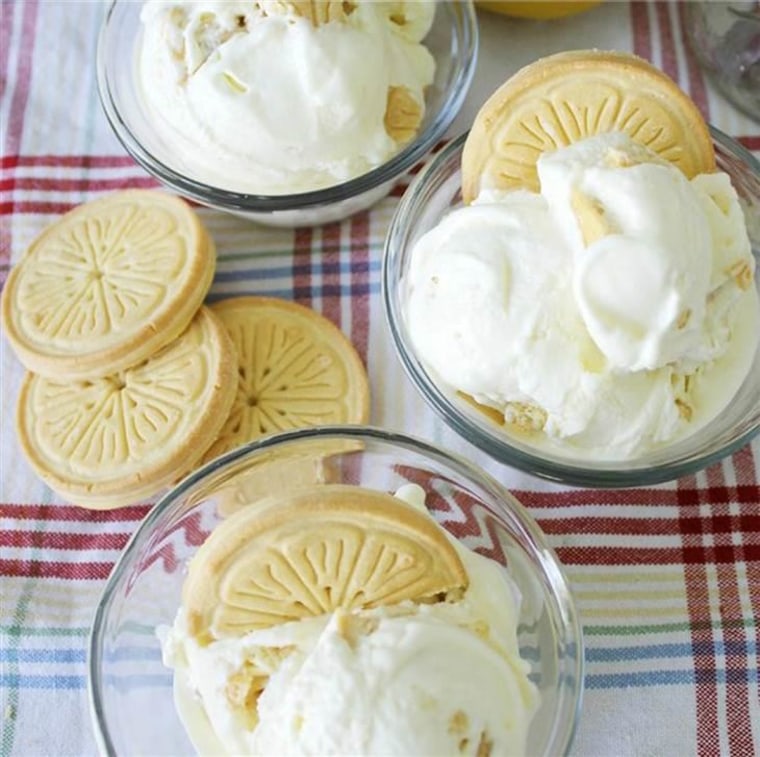 6. Lemonade cookie gelato: The Girl Scouts' shortbread cookie with lemon icing is totally underrated. In this recipe, you make homemade lemon gelato (not so hard!) and garnish the final product with Lemonades for the perfect light tasting spring treat.
7. Samoa pull-apart bread: Think of this recipe as a chocolate croissant, but with extra caramel and coconut flakes. So good! Plus, you can share with your friends and family. The base of the recipe is made from store-bought pizza dough, so it comes together pretty quickly.
8. Tagalong bars: You can't really go wrong with the combination of chocolate and peanut butter, and that's why Tagalongs (a.k.a. Peanut Butter Patties) are so good. This recipe takes it one step further by taking the essentials of a Tagalong cookie and turning it into a delicious bar. Now you never have to wait for the Girl Scouts to take your order!
This article was originally published Mar. 12, 2015 at 12:22 p.m. ET.