Want Giada De Laurentiis' recipes cooked for you without having to do the work yourself? You may be in luck.
The queen of approachable Italian cuisine confirmed to TODAY Food that she's testing out recipes for a fast-casual pasta chain with locations nationwide. Obviously, we couldn't be happier — because, well, pasta!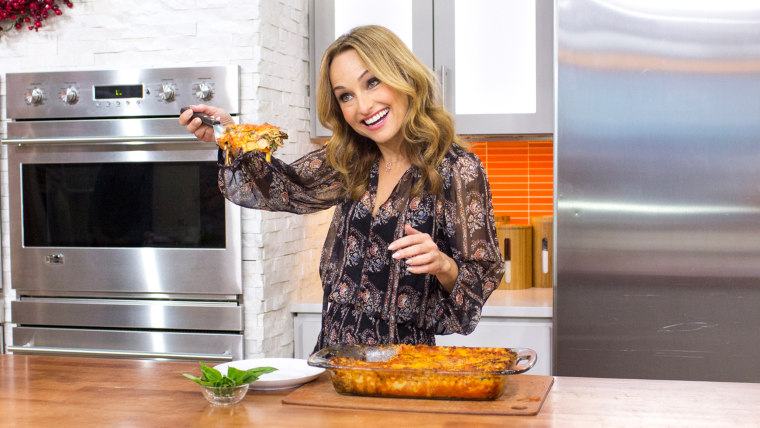 As a trial, De Laurentiis is opening up a pop-up at Chefs Club Counter in New York City on Oct. 15.
"We are trying out a few pastas to see how people respond, [we're] keeping it very streamlined and simple while focusing on the quality of the food," she told TODAY Food. De Laurentiis will be serving dishes including rigatoni with pork ragout, fusilli with lemon and pea alfredo sauce, arugula salad with pancetta and parmesan and gelato for dessert. Some of these dishes may end up on the chain's nationwide menu, depending on customer feedback.
The wildly successful cookbook author, TV personality and restaurateur, who opened her high-end namesake restaurant in Las Vegas in 2014, says the "sky's the limit" when it comes to locations, though PopSugar reported that she's considering starting in the Midwest. De Laurentiis is just starting the process, so she doesn't quite have a timeline for when she expects to break ground on the first location.
What she does know is that she's ready to bring her brand of Italian-American eats to as many people as possible.
"I want good Italian food to be accessible to a wide variety of people and make the food and space approachable and comfortable," she told TODAY. That means the prices at the chain eatery will be lower than those at her restaurant at The Cromwell hotel and casino, where pasta entrees hover between $25 to $35.
"Vegas will always be my baby," De Laurentiis said. "That is the only fine dining restaurant I want to do in the country. The pasta concept will still focus on fresh, seasonal ingredients and still be Italian with a California twist, just in a more laid-back atmosphere."
Scarfing down the celebrity chef's pasta while wearing shorts and sneakers? Maybe even flip-flops? Yes, please!