Move over "engagement chicken." Muffins might just be the newest, hottest proposal-inducing food, according to some newly engaged lovebirds.
But not just any muffins. Giada De Laurentiis recently shared the sweet (pun intended!) news that her banana muffins are making waves as a surefire way to seal the deal.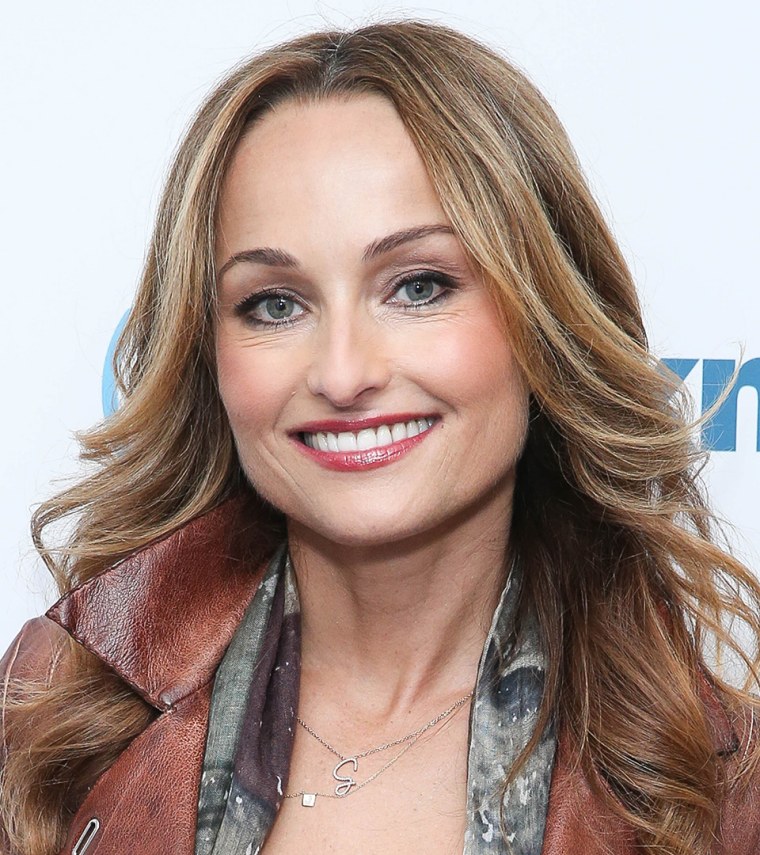 On Monday, the Food Network star shared a short video clip of her banana muffin recipe along with a little explanation about the recent trend.
"Met a couple in Miami recently & the woman told me she made these muffins for her bf & he proposed that night," she wrote. "Sooo special hearing these stories! … If you're gonna make these muffins, don't be surprised if the ones you feed them to gets down on one knee!"
The recipe for what have now been dubbed De Laurentiis' "Marry-Me Muffins" includes a mouthwatering honey-infused mascarpone cream cheese frosting, cinnamon, nutmeg, vanilla and plenty of gooey banana goodness.
Earlier this year, De Laurentiis admitted that her personal recipe for love can't be mixed or measured — in fact, she said of her boyfriend of over two years, TV producer Shane Farley, it boils down to keeping things light.
"Shane's a lot of fun," she said at the time. "He's very spontaneous and loves to laugh. It's one of my favorite things about our relationship."
This isn't the first time that we've heard about a delicious food spurring declarations of eternal love.
Last fall, it was roast chicken that seemed to be helping couples catch the engagement bug after Meghan Markle revealed that she and Prince Harry cooked a chicken dinner together the night he proposed.
"Congratulations to Prince Harry and Meghan!" Barefoot Contessa Ina Garten tweeted shortly after the royal engagement announcement. "I always knew roast chicken had magic powers!! I'm so happy for both of you!"
Roast chicken has long been believed to help expedite the dating-to-engagement process. Legend has it that the association began in the early 1980s after magazine editor Kim Bonnell passed on a recipe for "Engagement Chicken" to her assistant at the time, Kathy Suder. Suder made the recipe for her boyfriend and he proposed not long after the meal, sparking a belief in the magical power of poultry.
Any bets on what Markle and Prince Harry enjoyed for dessert on the night of their engagement? It's been reported that the couple loves bananas so much, they might even be used in their wedding cake!