Giada De Laurentiis is sharing a different kind of recipe this week — a recipe for happiness. And it may be her simplest one yet.
The secret ingredient? One super-fun, super-supportive partner that made the Food Network star, in her own words, feel "like a kid again."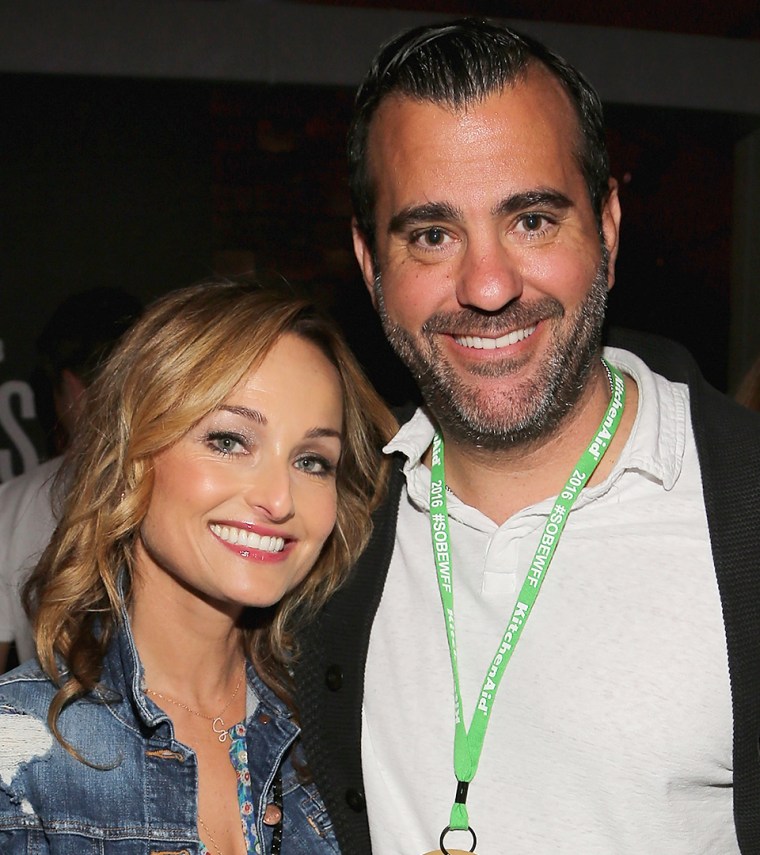 "Shane's a lot of fun. He's very spontaneous and loves to laugh," De Laurentiis, 47, told People of her boyfriend of over two years, TV producer Shane Farley. "It's one of my favorite things about our relationship."
De Laurentiis is all the more appreciative of her happy relationship having taken some time to "rest and reset" following her 2014 divorce. "I spent about a year and a half alone, not dating, just figuring things out," she explained. "I had been with [daughter] Jade's dad for 25 years. I didn't know what it meant to not be married."
She continued, "Once I got settled, [Shane and I] reconnected and I felt like a kid again." (The two first met in 2013, when Farley produced a talk show starring De Laurentiis with friend and fellow chef Bobby Flay.)
As for the other key relationship in De Laurentiis' life — the one she has with her 9-year-old daughter, Jade — it's also thriving, particularly in the kitchen. "I bought Jade a little purple ceramic knife and she just loves it," De Laurentiis said. "She's like 'What can I chop? What can I cut?' It makes her excited about what she's going to make, and then she's more apt to actually try new things and eat her dinner."
What mom doesn't know that struggle? We wonder if Jade is down with her mom's go-to oatmeal breakfast!
De Laurentiis explained that the time they spend enjoying the fruits of their labor is sacred. "When we sit down to dinner, it is our time as a family to sit and chat," De Laurentiis says. "I believe in no distractions, no television, no getting up, no phones, no nothing. It's just us."
And it's no wonder, when you're as busy as De Laurentiis is with her new snack line, restaurants, and new cookbook due out in March, you've got to make family time a priority.