Italian superstar chef Giada De Laurentiis will debut a new show on the Food Network in January — and it has absolutely nothing to do with pasta.
The "Everyday Italian" star and frequent TODAY Show guest will tap into her sweet tooth as the new host of "Winner Cake All," a baking competition show that will challenge contestants to wow with wonderful cake displays.
Each week, De Laurentiis will challenge four top-notch baking teams from across America to bring crazy concepts into cake form. And they'll be expected to make these creations for a roster of celebrity clients.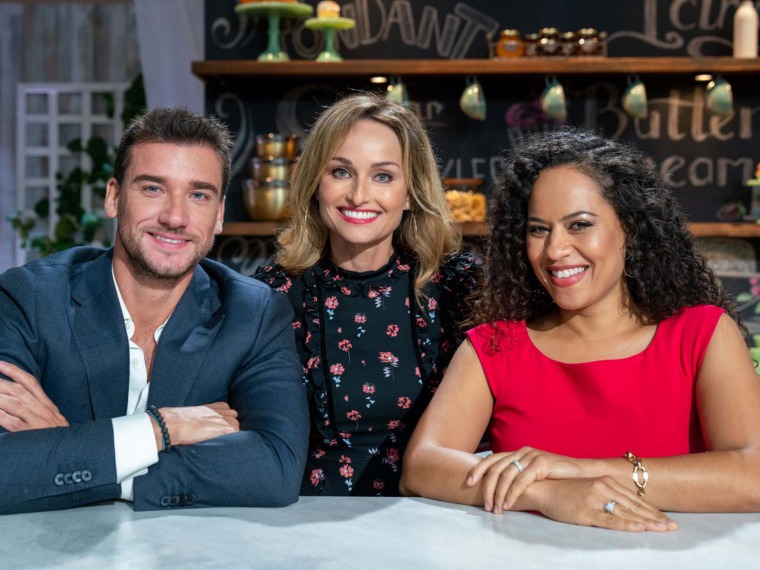 All four teams competing in each episode will first design a creative cake topper according to a particular theme. "Chopped"-style, De Laurentiis and her rotating panel of judges will cut the team with the lowest score before the main challenge.
The three remaining teams will then create massive cake displays for a wide array of guests, including tough critics like other Food Network regulars Guy Fieri and Michael Symon.
De Laurentiis, the judges and the guest client (football star Rashad Jennings and Olympian Apolo Ohno are set to appear) will then award the winning team with a sweet prize of $10,000 for their baking brilliance.
According to the Food Network, the bakers "will demonstrate their mastery of cake flavors and textures, as well as their ability to bring concepts to life in edible form."
Of course, "Winner Cake All" is just one of De Laurentiis' many upcoming projects. The 13-week series will not be replacing "Giada Entertains," another Food Network show where the Italian chef shares her tips on all things related to hosting, including her favorite recipes for particular parties.
"Winner Cake All" debuts Monday, Jan. 7, 2019, followed by another season of "Giada Entertains," which premieres on Sunday, Jan. 20.
But if you can't possibly wait until the new year to enjoy more De Laurentiis in your life, check out some of her favorite recipes she recently shared with TODAY Food.
If you're hosting a hungry crowd for a Sunday night football game, the foodie recommends a spread of slow-cooker cioppino (a classic Italian seafood stew), spicy ribs and football-shaped cookies.
And if you still haven't found the perfect red sauce to pour over your spaghetti, lasagna or meatballs, De Laurentiis has the perfect secret ingredient you're missing.
From sweet to savory, this celebrity chef always has us covered.