Celebrity chef Giada De Laurentiis showed us one of her favorite guilty pleasure hotspots, the famed Pink's hot dog stand in Los Angeles.
Legions of Pink's fans can be found in line waiting for their favorite dogs, and there was a time way back when young Giada was one of them. Oh how far she's come! She now has a hot dog at Pink's named after her.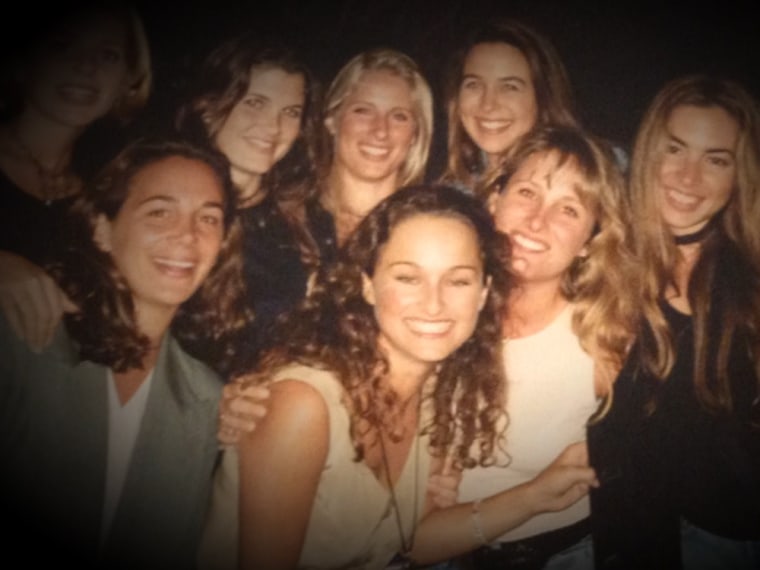 "The Giada" features a 10-inch frank with onions, mushrooms peppers, tomatoes and onions, all topped with melted mozzarella cheese. Giada could barely pick up her namesake dog, saying with her mouth and hands full, "Multiple thumbs up, if I had any thumbs I'd show you! It's really good…"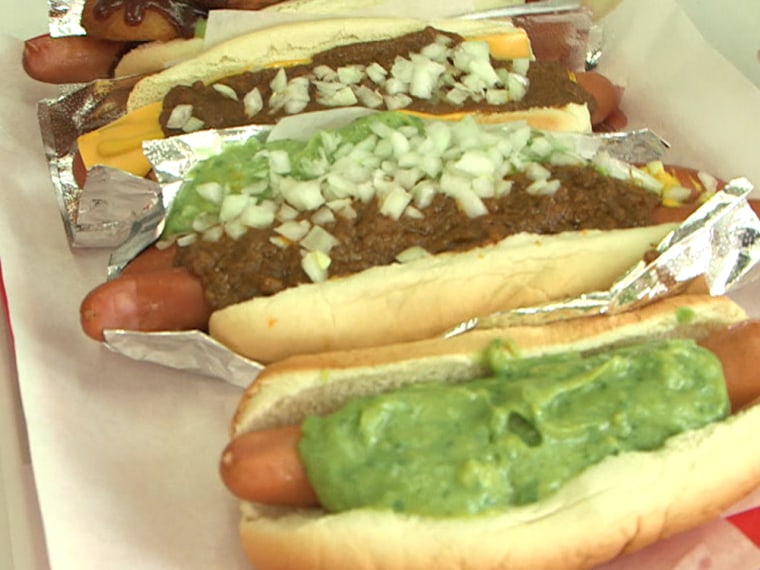 There's also a TODAY Show dog, featuring two franks, mustard, onions, chili, cheese and guacamole.
"This is a really, really good hot dog, but I think mine, might still be better," Giada said after trying it.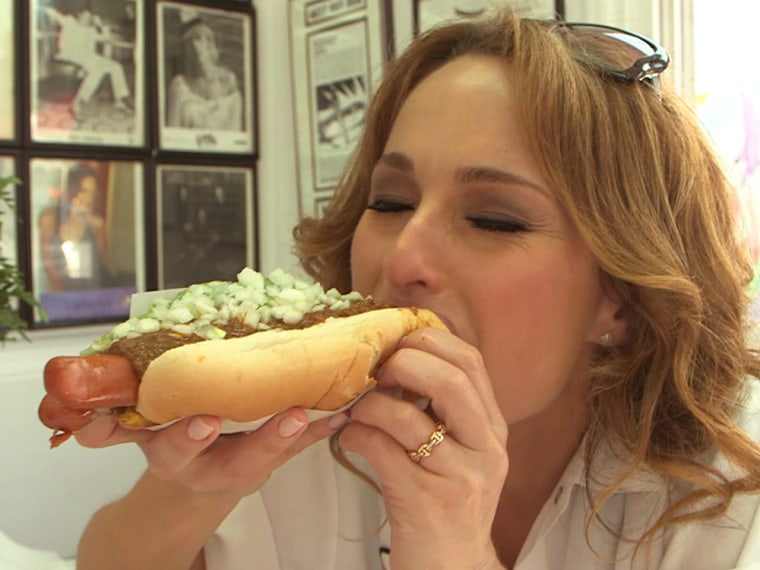 Giada says her love of Pink's, which has been around since 1939, started as a child.
"In, Italy you don't eat hot dogs, but I grew up here and fell in love with hot dogs. I begged my mom to make something, and she cut them up with tomatoes and olive oil," she recalled. "She made like a potato salad with hot dogs. So I loved Pink's when I was younger."
Tell us, what's your favorite way to eat a hot dog?