"I can honestly say that beside my wedding and the birth of my daughter, Saturday was probably the most exciting day of my life," Giada told TODAY about the royal luncheon she created for Will and Kate.
The cooking started in a catering kitchen with 1,500 shrimp, 100 pounds of penne and over 9,000 cookies in production for the lunch, at the Foundation Polo Challenge in Santa Barbara, Calif.
With around 3,600 people to feed, there were some hiccups, of course: Giada fretted over her California chopped salads (had her crew forgotten the avocado?) and got warnings her staff would be kicked out if they weren't properly credentialed. But the party went off without a hitch -- especially since Giada, dressed to kill in a chic gray sheath, checked every plate as it went out, and served the Duke and Duchess herself.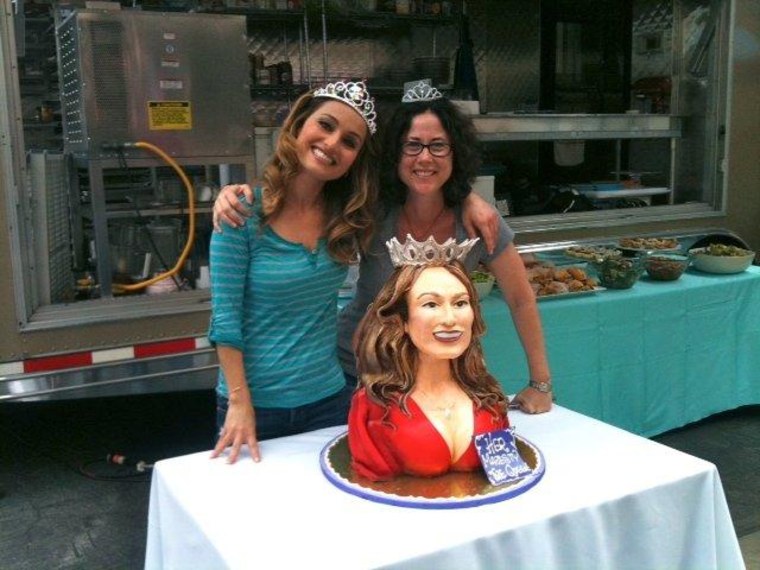 What happened when the celeb chef met the royal couple? Cameras weren't allowed into the dining tent, but Giada reports that she and the world's most famous newlyweds chatted about food and Jade, Giada's daughter. "They laughed, and they were so warm and friendly," Giada gushed.
"It was fabulous," she said. "A lot of stress, though. A lot of stress."
What's the biggest crowd you've ever cooked for?
Giada: 'I don't really think I'm a sex symbol'
Giada "overwhelmingly excited" to cook for royal couple
Will, Kate heading home after whirlwind U.S. trip