Guacamole might be your go-to use for avocados but this gorgeous green fruit is far more versatile than that. Spread some mashed avocado on toast, layer slices onto a sandwich or sprinkle cubes into a salad. You can even grill avocado to give it a hint of smoky flavor. For shopping, storage and prep tips, read on.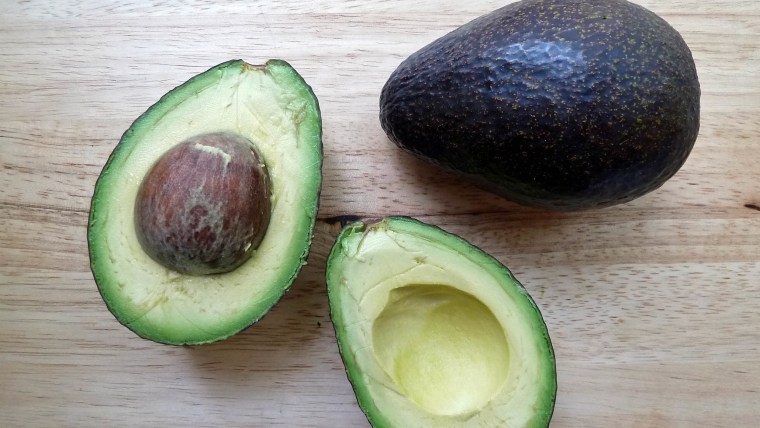 Shopping for avocados
There are different types of avocados and if you're lucky, you may find several varieties at your local market. Hass avocadoes are the most common. You'll recognize them by their dark green, pebbly skin.
Avocados ripen off the tree so they're often quite hard when they arrive at the market. To test for ripeness, press the skin gently—it should give slightly. Avoid avocados that are super soft and check for any soft spots.
Avocados should be heavy for their size.
Try this creamy avocado linguine
How to store avocados
To ripen avocados at home, keep them in a closed paper bag at room temperature. They should be ready within a few days. To slow down ripening, store avocados in the refrigerator.
Once cut, avocados turn brown pretty quickly. To prevent this, drizzle some lemon or lime juice on the exposed skin and wrap the avocado tightly in plastic wrap, pressing the plastic wrap directly onto the avocado flesh.
How to prep avocados
To halve an avocado, use a chef's knife to cut lengthwise around the pit, then twist the halves to separate them.
To remove the pit, carefully but forcefully whack your chef's knife into the pit, then twist the knife to release it from the avocado. Wrap a towel around the pit and use a pulling and twisting motion to remove it from the knife, being careful to keep your hand away from the blade.
To cut an avocado, use a large spoon to scoop the flesh from the skin then cut the avocado however you please. Alternately, leave the flesh in the skin and use a knife to carefully cut it into slices or cubes, then use a large spoon to scoop out the slices or cubes.
Add an avocado, lower your cholesterol
Avocado recipes
Chocolate, peanut butter and avocado smoothie:In a blender, combine 1 frozen banana, 1 ripe avocado, 1 cup milk, 2 tablespoons peanut butter, 2 tablespoons cocoa powder, 2 tablespoons honey and ½ teaspoon pure vanilla extract. Blend until thick and creamy.