The Food and Drug Administration (FDA) released a statement Thursday saying that genetically modified (GM) salmon is safe to eat and can be sold in the U.S., and labeling salmon GM is voluntary.
Knowing which kind of salmon you're getting at the supermarket and whether or not it's sustainably raised or fished is already confusing enough without GM salmon added to the mix. Instead, we're skipping the salmon altogether and turning to an amazing alternative that's completely sustainable and looks and tastes incredibly similar to the King of Fish. We're talking arctic char.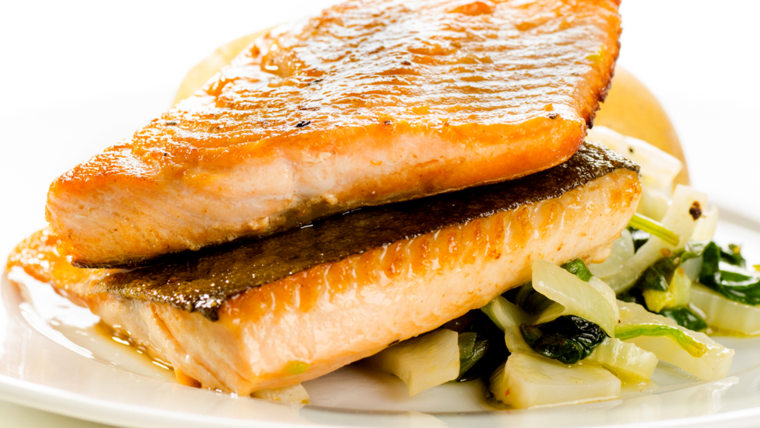 "Arctic char is fantastic alternative to farmed and wild salmon," says chef Rick Moonen, the decidedly anti-GMO author of the "Fish Without a Doubt" cookbook."It's from the same family as salmon, although it is more closely related to trout. It has the same characteristics as salmon because it cooks quickly, has a good fat content, is healthy for you, is very versatile and most importantly, it's delicious. It's an easy and widely-available substitute for salmon."
The only adjustment you may have to make is cooking time. "It will just be a thinner fillet because it's a smaller fish than a salmon. You're not going to find a 12-pound arctic char unless you catch it in a lake — and if you know where to find one, I'd be happy to go with you."
Here, Moonen shares one of his excellent recipes made with arctic char.