Preparing lunches in the morning can be hard, so when the Food Network posted a video on its Instagram account that teased an innovative peanut butter slice hack for sandwiches, many thought their life was about to get easier (after all, that's what hacks are for, right?).
But after seeing what the trick was, the majority of commenters were quick to point out that it didn't actually save time and in fact had more complicated steps than just spreading some peanut butter on a piece of bread.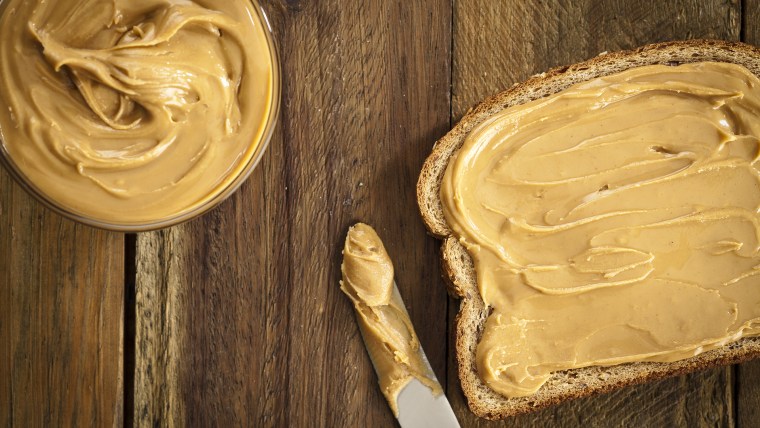 Food blogger Bev Weidner came up with the idea: "You know how we have meat slices and cheese slices?" she asked in the video. "Why not peanut butter slices?"
It sounds intriguing, but then Weidner goes on to list the steps:
Spread peanut butter in a block across parchment paper.
Fold the paper over and roll it out with a rolling pin.
Put it in the freezer.
Take it out of the freezer the next morning.
Use kitchen shears to cut squares out of it to place on your bread.
The idea is that you won't tear the bread this way and there's no mess in the morning when you are groggy and running low on time. "It's just done for you," Weidner said with a smile.
But in a string of hilarious comments, many fans disagreed with the logic.
"Life is too short to be rolling out peanut butter, then freezing it," one said, while others wondered if it was a joke: "...because spreading it on a piece of toast was too difficult? Are we being punk'd?"
"Ahhh the classic 24hr pb sandwich…" another said.
Although some pointed out that if you're making lunches for a bunch of kids in the morning, this could be helpful.
Perhaps this one didn't go over quite as well as the Food Network had hoped, but the cable television channel does usually deliver on brilliant hacks.
Looking to save time in the mornings? We've got some other ideas right here: