Colleen Evans took the title of TODAY's Home Chef last week for her "Pork Colleen" dish. Get the recipe, which won over 52 percent of TODAY Food Facebook fans.
Are you up for the challenge? Enter your recipe here. And vote for next week's winner; three readers with mouthwatering desserts face off for top honors.
Below, Colleen opens up about the true joy of cooking -- sharing the experience with her friends and family.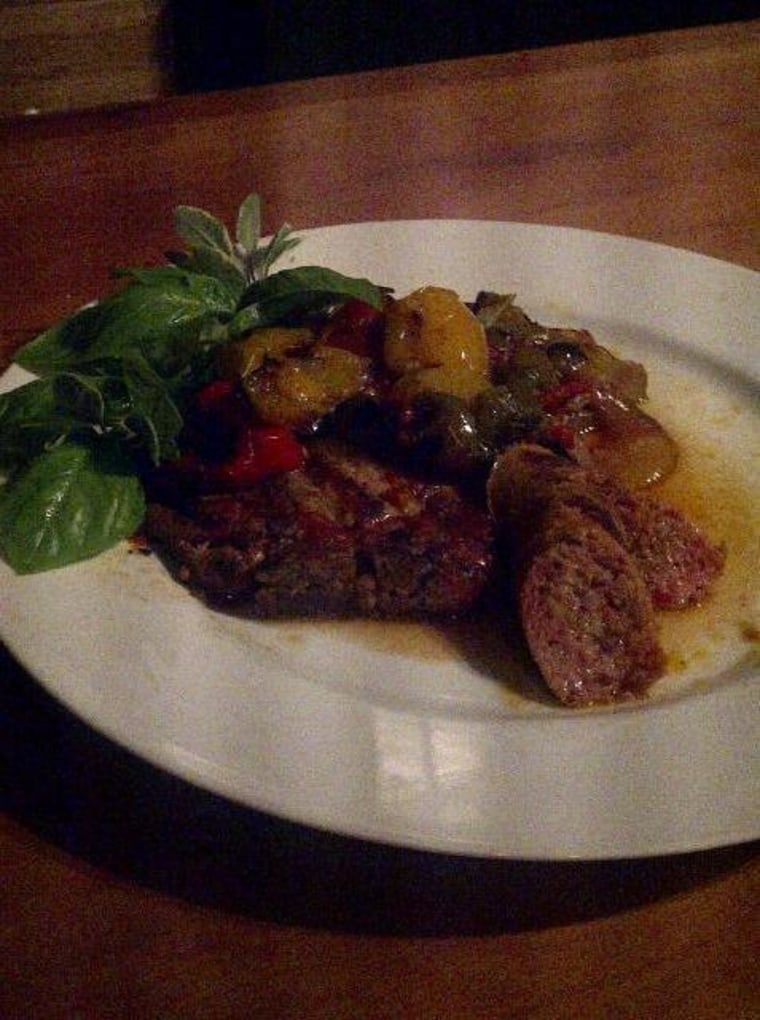 Name: Colleen Evans
Age: "If a woman tells you her age she'll tell you anything"
Hometown: Washington, D.C .
How does it feel to win the Home Chef Challenge?
I feel so honored. I've entered many recipe/cooking contests and to be recognized by TODAY Show Facebook fans is incredible.
How long have you been cooking?
20-plus years
Share your favorite cooking tip
I love getting my two girls involved. Get your family, spouse, partner, friends to pitch in and share the experience. I've also wanted to write a cookbook on "mood cooking" – dishes based on how you feel before making dinner and what works with your mood. If you had a crummy day at work, or your kids had a tough day at school, what would turn that frown upside down? Or if you and/or your family had an incredible experience that day, what works for the mood -- steak, fish, pasta, tacos, chicken, Pork Colleen? Cooking should be fun and take your mind off your troubles or enhance a good feeling.
What would be your ideal last meal?
First I'd light a candle and pray that it wasn't my last meal. Then if I couldn't have Pork Colleen?!? It would be dinner with my very large family and friends in attendance. A few large glasses of Patron with a splash of fresh grapefruit juice and lime to start. I'd have foie gras at La Chaumieire in D.C., then roll on down the street to Westend Bistro and ask Eric Ripert and Joe Palma to prepare for me and my group Chesapeake Bay sautéed soft shell crabs, ask Amy Troutmiller to pick my favorite wine and hot fudge sundaes for dessert for everyone!