It's a deal that's pretty sweet for service members across the country.
To honor the Army and celebrate those who have served, members of the military are invited to bring their sweet tooth and their families to one of several Georgetown Cupcake shops across the country Friday, where free cupcakes are being offered in celebration of the Army's 238th birthday.
"They give so much and we just want to say thank you," said Sophie Kallinis LaMontagne, who co-founded Georgetown Cupcake with her sister, Katherine Kallinis Berman, in 2008.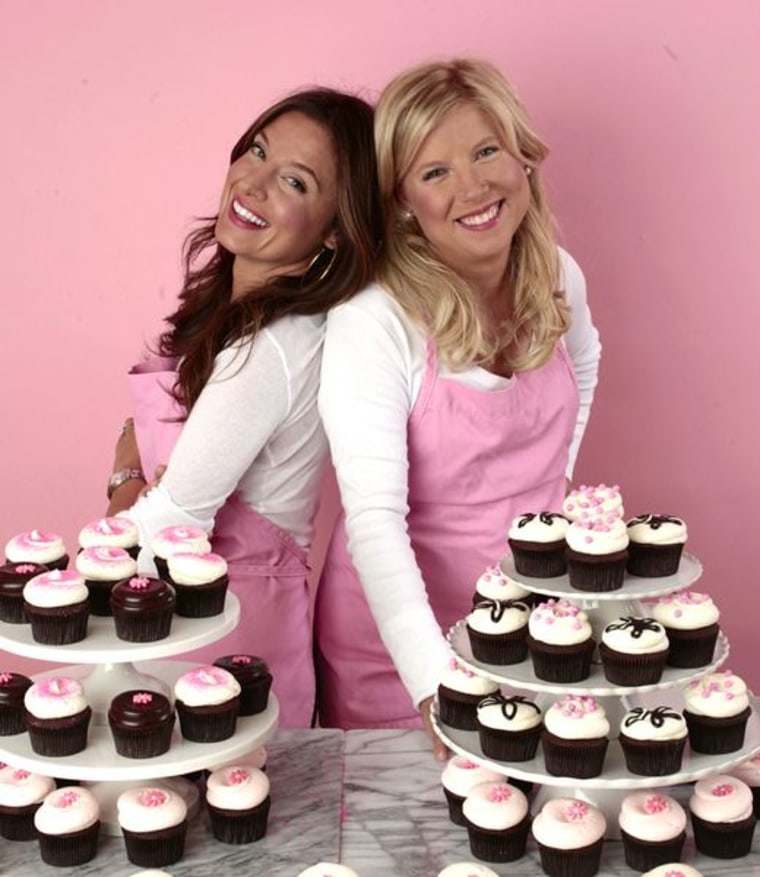 Their cupcakes have proved to be a success, and the company now has several shops across the country, including Washington, D.C., New York, Boston, and Los Angeles, as well as a TV show on TLC called "D.C. Cupcake," where the pair has baked up a life-size taxi and the world's largest cupcake.

Special Friday menu offerings will include a camouflage cupcake. It's the second year in a row the camo cupcake has appeared, although last year it wasn't in shops: It was used to build a special one-ton tank with a fully functional cupcake canon. Given to the Pentagon by the baking sisters as part the celebration for the Army's 237th birthday, the tasty tank was made of 5,000 camouflage cupcakes and 200 pounds of camouflage fondant.
"We brought it to the Pentagon and we launched cupcakes," said LaMontagne. She called the tank "one of our proudest achievements." An episode of "D.C. Cupcake" featuring the baking mishaps and misfires of constructing the tank premieres Friday on TLC.
Georgetown Cupcake's appreciation for the military reaches far beyond American shores. Every year, the company sends 10,000 cupcakes in bright pink boxes to service members deployed overseas. The initiative, called "Operation Cupcake," reaches troops in Iraq and Afghanistan, and the cupcakes even make their way to the front line, delivered by Chairman of the Joint Chiefs of Staff Gen. Martin Dempsey every year, on his annual trip to the region.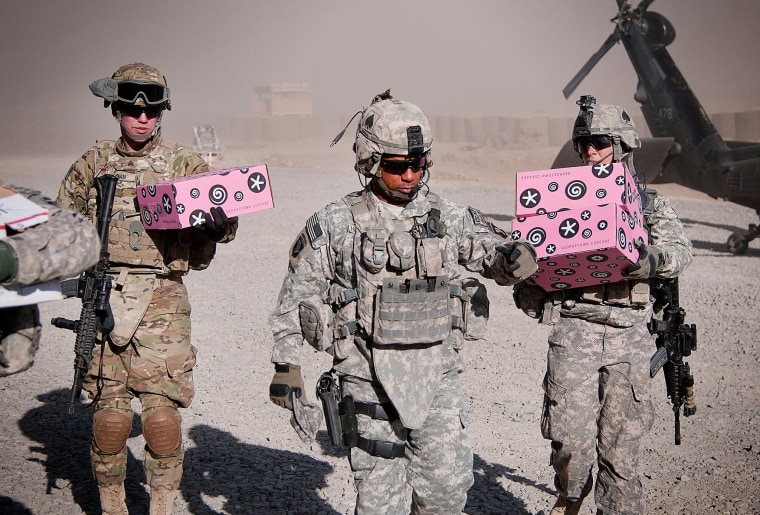 "It makes such a huge impact," LaMontagne said of "Operation Cupcake." "When you're far from home something as small as a cupcake makes a difference."
Watch the team behind Georgetown Cupcake put the finishing touches on their tasty tank: