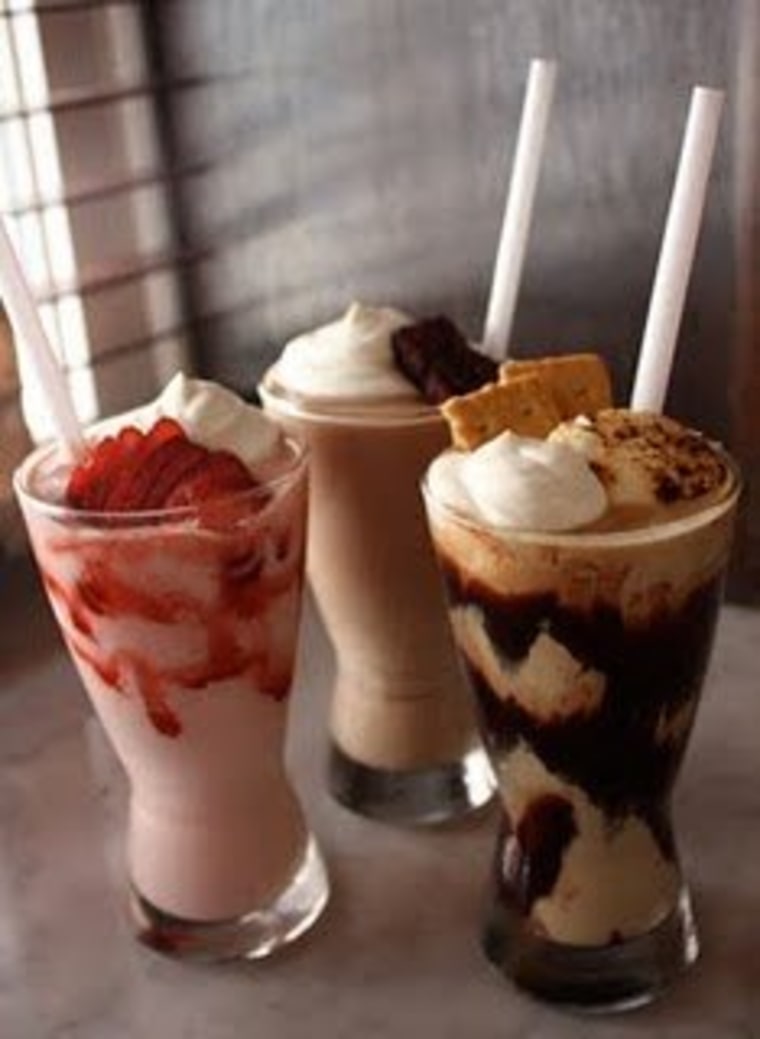 July 26th might be National Coffee Milkshake Day -- the day when all things made of milk, syrups, caffeine and ice cream can be glorified and eaten with pride. But why stop at coffee flavors? Shake up your shake with some of these crazy options.
Red bell pepper milkshake. 
The milkshake lover behind Scibbe.com believes that "red peppers make anything better," including, it seems, vanilla milkshakes. The concoction includes milk, vanilla ice cream and raw red bell peppers. The self-proclaimed "MacGuyver of Milkshakes" did admit that about an hour later, the aftertaste was "as if [he had] just eaten a helping of stir fry." Not what you might be looking for in a milkshake experience, but it does get points for getting vegetables into dessert. 
Pie milkshakes
Nothing goes better with pie than a scoop of ice cream - unless it is a scoop of pie IN your ice cream. That is the rationale behind the pie shakes at New York's Hill Country Chicken. Made with the restaurant's homemade ice cream and fresh-baked pie of the day, pieces of the pie are actually mixed into the milkshake. Out to Munch calls it "a deconstructed pie a la mode." Chances are, with flavors like peach blackberry and apple cheddar as options, there is no chance of this being plain as pie.
Boozy milkshakes
People often have after-dinner drinks or after-dinner desserts, but what if they could enjoy both in one dish? Philadelphia joint Village Whiskey mixes in liquor for the ultimate milkshake-meets-cocktail. Enjoy versions like an Irish Car Bomb, with devil's food cake, dark chocolate pastry cream, vanilla and chocolate ice creams and Negra Modelo, Jameson and Bailey's. Or, you can go the fresh fruit route, with a strawberry-rum shake, made with fresh strawberry ice cream, strawberry sauce and Goslings rum. One thing is for sure -- you will leave the table with more than just a sugar buzz.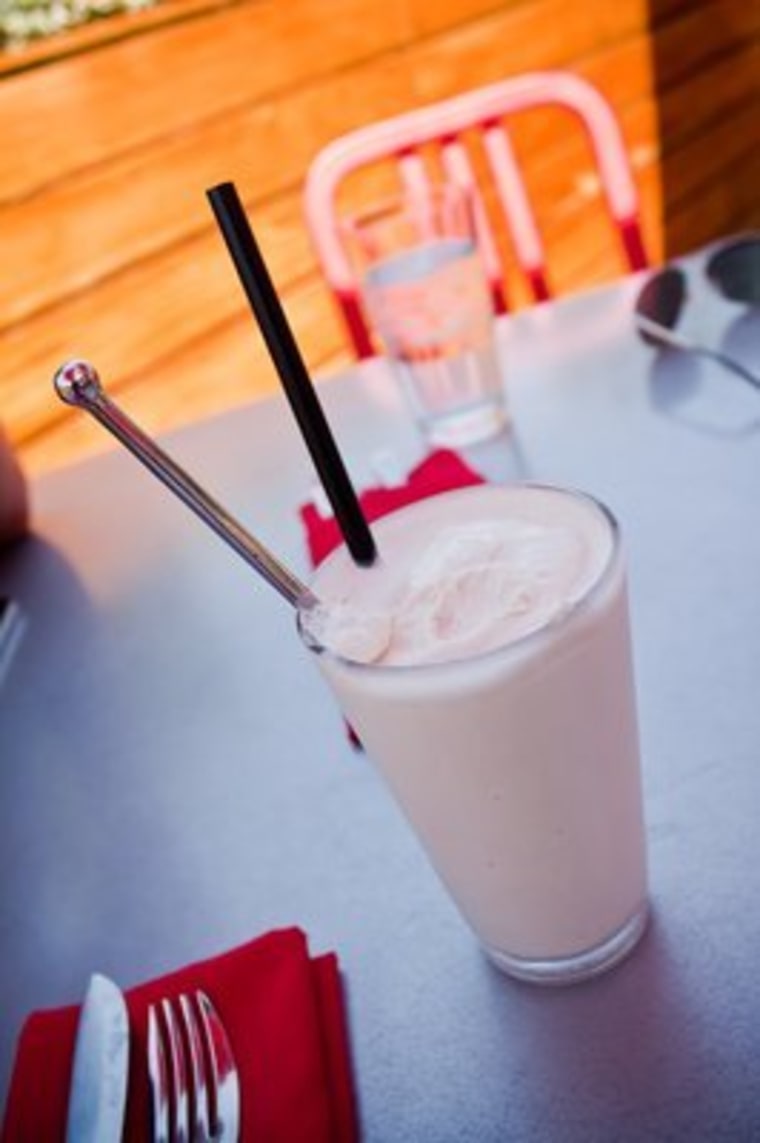 Foie gras milkshake
Chef Richard Blais, of "Top Chef" fame, runs a mini-chain of gourmet burger restaurants called Flip Burger Boutique. You might expect a lot of "out there" dishes from Blais, known for his love of molecular gastronomy, though you probably aren't expecting liver for dessert. But that's exactly what you get from his foie gras milkshake. That's right: Foie gras, blended with ice cream, and served with whipped cream. Blogger Elisson says that "Blais marinates his duck livers in amaretto, at least eleven other secret herbs and spices, and Gawd knows what else; the result, when converted into a milkshake, is something that … has a subtle, mysterious flavor that might very well turn out to be addictive." 
Beverage Director Alexia Salvati notes that this is a common reaction, stating that "people are always curious what it tastes like, and I tell them that it's a little bit like butter pecan. If people are scared to try it, we sometimes bait them with a sample and they usually end up liking it. If they come in knowing about it, it's the first thing they want to try."
From pie in liquid form to liver for dessert, there is no shortage of ways to indulge yourself. Tell us, what is your favorite milkshake and/or topping flavor?
Check out Fritos and Foie Gras for more from Sarah Spigelman.