Meghan, Duchess of Sussex, has access to plenty of stunning jewelry items, from Princess Diana's butterfly earrings to the stunning tiara that she borrowed from Queen Elizabeth II for her wedding to Prince Harry.
But on Thursday, the former Meghan Markle wore a surprising piece: a pasta necklace that appeared to be quite simple but actually has a super sweet backstory.
As the duke and duchess were greeting fans in Melbourne, Australia, Meghan met a 6-year-old named Gavin Hazelwood, who was accompanied by his mom and little sister, according to The Sydney Morning Herald.
Gavin woke up "with a cough" and was feeling "a bit sick," the Australian outlet reported, but he had a mission that morning.
Wearing an airplane pilot costume and matching hat, Gavin, his mom and his sister Viviane (who was dressed as Belle from Disney's "Beauty and the Beast") waited to get a glimpse of — and possibly greet — the duke and duchess in person.
In one hand, Gavin held up a sign that read "I made you a necklace." In the other hand was the necklace that he created by threading a navy blue and white ribbon through circular pieces of pasta that he had coated in gold paint.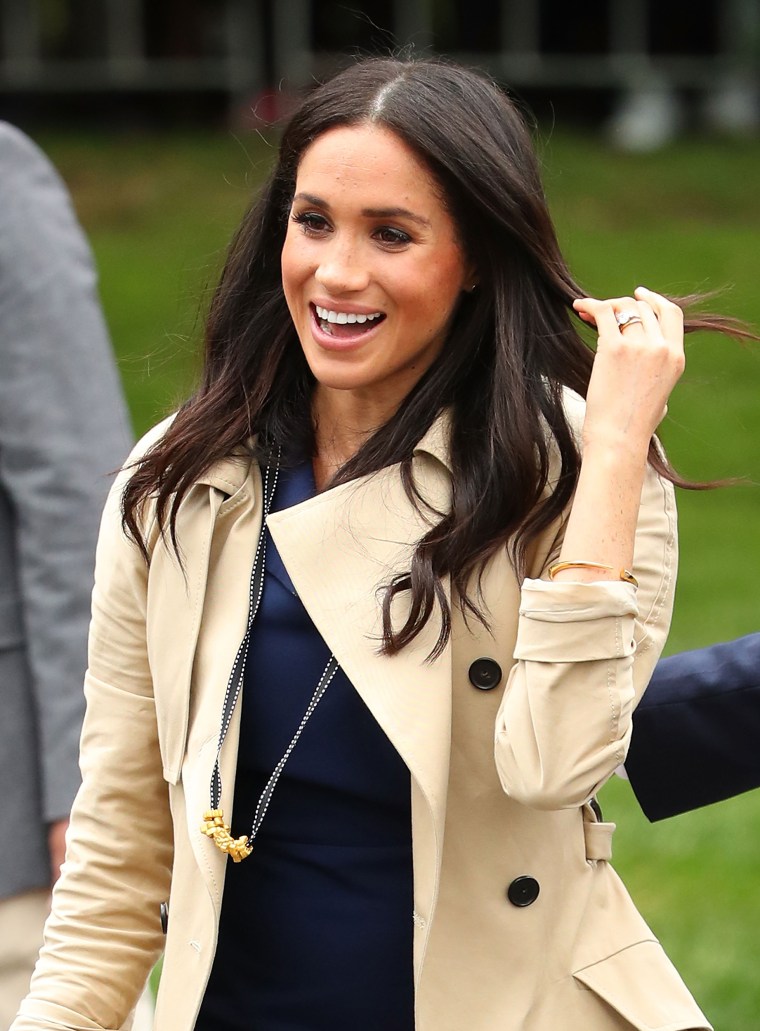 "It was my idea ... [but] Mum helped a bit," Gavin told The Sydney Morning Herald. "I did the pasta with gold paint. Mum helped me thread through the necklace."
When the duchess approached Gavin in the crowd, she bent down to his eye level to talk to him and graciously accepted his sweet gift.
The homemade necklace actually matched Meghan's navy dress — and baby bump — perfectly and she put it on right away.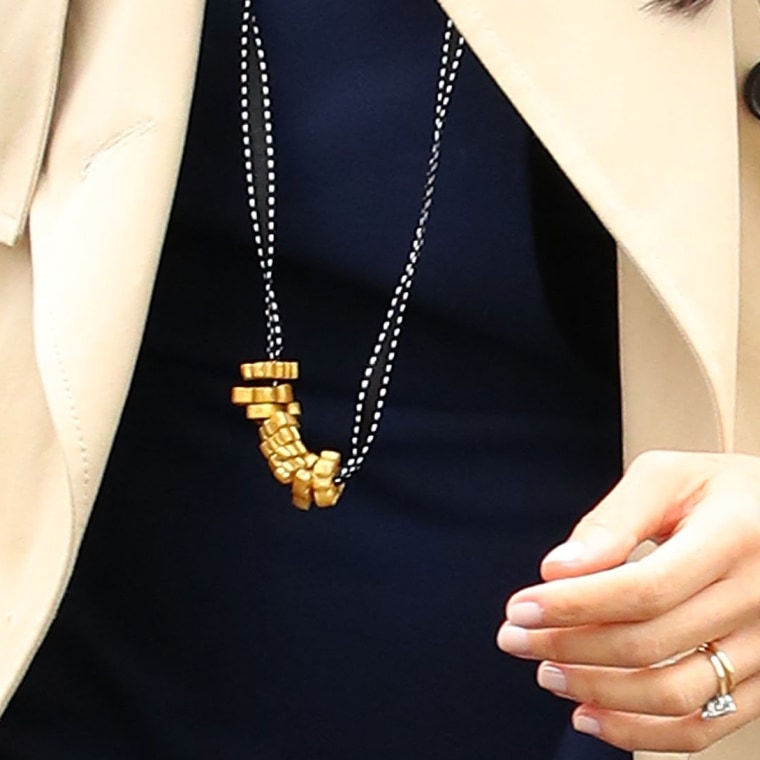 She wore the necklace as the couple continued to greet more fans in crowd, and only took it off when she attended an official reception inside the city's Government House later that day.
On Monday, Prince Harry and Meghan announced that they are expecting their first child, and her sweet interaction with Gavin may be indicative of more tender moments that the public may see when she becomes a mom.