The former Meghan Markle certainly knows how to be a good guest!
When the actress-turned-Duchess of Sussex and her husband Harry, Duke of Sussex, visited the Woodley family's Mountain View Farm in Dubbo, Australia on Wednesday, she brought along some homemade banana bread.
And not just any banana bread: this one had chocolate chips and a little bit of ginger, according to Daily Mail reporter Rebecca English. The duchess reportedly cooked the bread the night before at the Sydney home of the Governor-General of Australia, Admiralty House.
"She said if you go to someone's house you always bring something, so she did," Benita Woodley, who was present at the barbecue thrown in honor of the royal couple, said, according to Hannah Furness, the royal correspondent for the Daily Telegraph.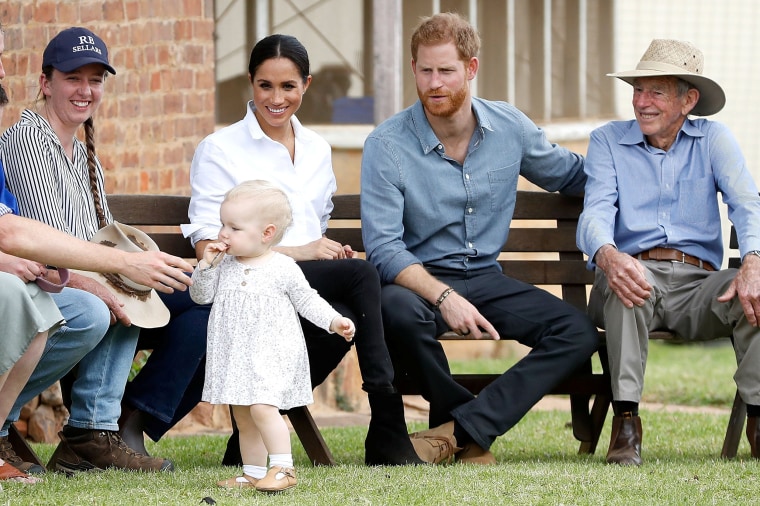 The duke and duchess are on a whirlwind trip to Australia, New Zealand, Fiji and Tonga, attending 76 engagements over 16 days. The 37-year-old recently announced she and the duke were expecting their first child next spring.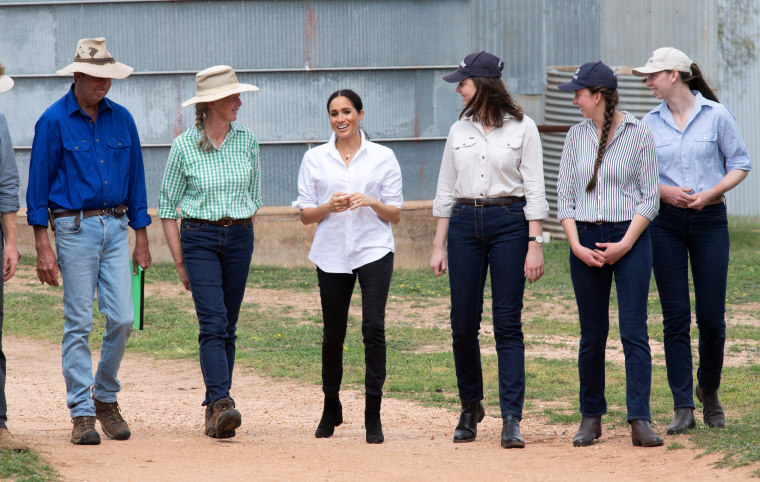 The banana bread appears to have been quite a hit by all accounts. Markle's and Prince Harry's love of bananas has been reported on in the past, though they didn't ultimately make it into the royal wedding cake. But her wedding cake baker, Claire Ptak, does have a special banana bread recipe that we're now going to try now.
Looking for more delicious ways to bake with bananas? Try TODAY Food's favorite banana bread recipes: