/ Source: TODAY Contributor
March is Frozen Food Month and oh, how far things have come from the days of TV dinners! There are some seriously fantastic products to be found in the frozen food aisle of your supermarket, many of which are made with quality ingredients. As much as I like to make my meals from scratch, sometimes it's just easier to pop a ready-made dinner in the microwave or oven. So make room in your freezer because you'll definitely want to stock up on these items.
RELATED: 8 great, gluten-free snacks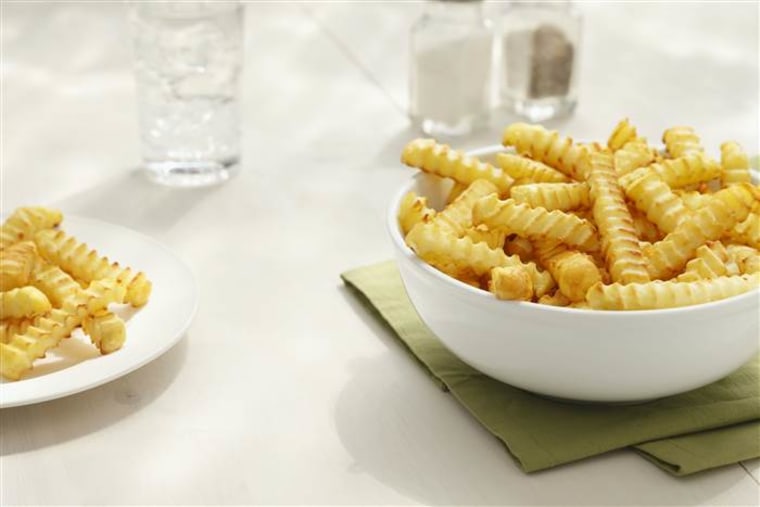 These frozen fries, made from USA grown Yukon select potatoes, are roasted rather than deep fried, so they clock in at just 100 calories per serving. But you won't be able to taste the difference, since they crisp up perfectly in the oven. Available in Roasted Crinkle Cut with Sea Salt, Roasted Straight Cut with Sea Salt and Roasted Tri-Cut Potatoes with Sea Salt.
Sweet Loren's Ready-to-Bake Cookies
These delightful cookies are made with 100 percent whole grains and natural sweeteners, and their break-apart packaging means you can make just one or the whole dozen. (Try to make just one, I dare you.) Available in Chocolate Chunk, Oatmeal Cranberry and Peanut Butter Chocolate.
Ian's Whole Grain Southwest Breaded Chicken Tenders
You won't feel bad feeding your kids (or yourself) these nuggets made with whole grain brown rice and free of gluten, wheat, milk or eggs. For a smaller, sweeter bite, try their Smokin' Sweet Breaded Chicken Nuggets.
Applegate Naturals Sausage Patties
Fans of breakfast sausage will rejoice over these patties, which have 70 percent less fat than pork sausage and are made with antibiotic-free meat. They're so well seasoned, you won't miss the extra calories. Available in Savory Turkey, Chicken and Apple and Chicken and Maple.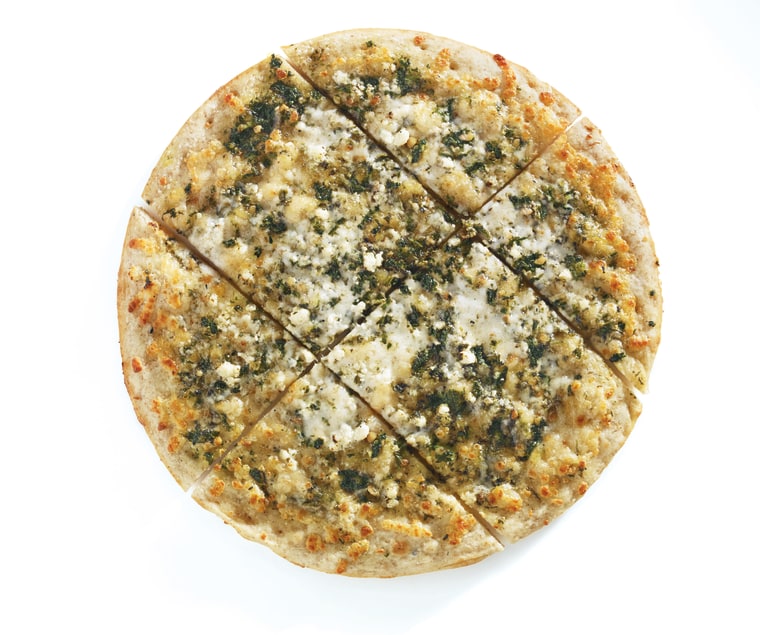 American Flatbread Frozen Pizza
Hands down, the best frozen pizza I've ever had, these seriously flavorful flatbreads are made from organic wheat and small batch cheeses. And since they take only 5 to 8 minutes to bake, they're an excellent choice for an easy dinner. Available in 12 varieties, including Twisted Six Cheese, Sliced Tomato and 5 Cheese and Vegan Harvest. American Flatbread also launched three gluten-free options.
The taste alone will win you over, but these waffles, made from a mix of whole wheat, barley and oats, are also Non-GMO Project certified. Pair them with Applegate's sausage patties for a healthy, delicious start to your day.
RELATED: Craving chips? 6 healthier, crunchy snacks you can find at the grocery store
Pasta Prima Spinach and Cheese Ravioli
I was impressed with these ravioli (and as the product of an Italian-American family, that's hard to do with pasta dishes) which are chock full of spinach and gooey cheese. They also cook up in just 8 minutes so you can file them under "easy weeknight dinner." Bonus: the company manufactures their products using green energy.
Blue Horizon Wild Sustainable Seafood
An excellent option when you're in the mood for seafood, but don't want to go to the trouble of preparing it yourself. Blue Horizon is committed to sourcing responsibly-caught wild fish certified by the Marine Stewardship Council. And their fish is never treated with chemicals or preservatives.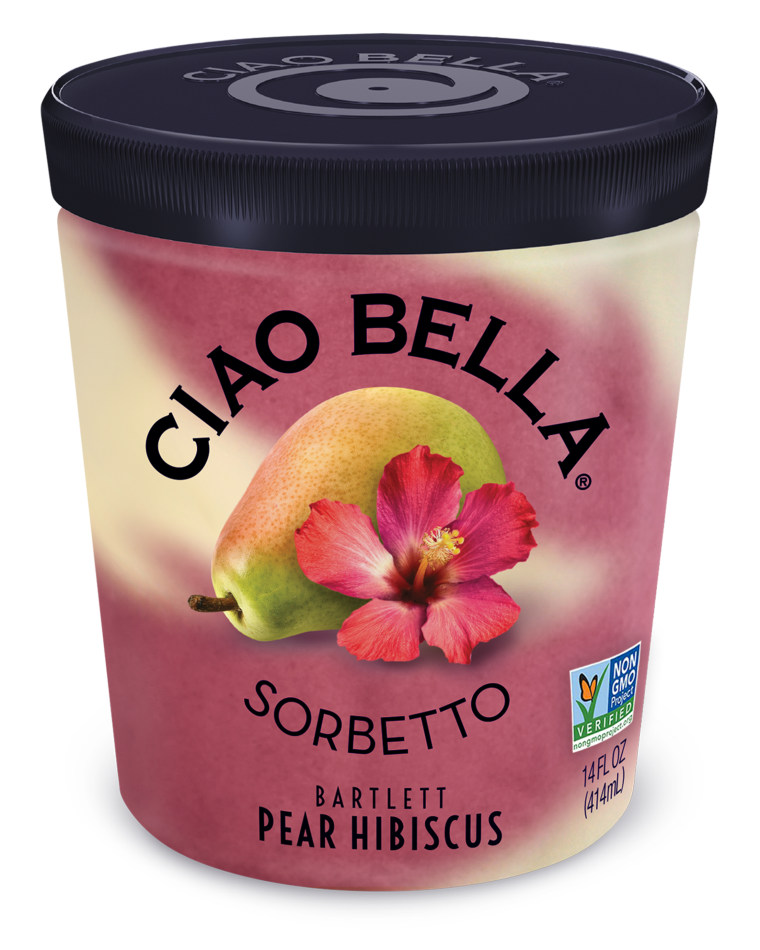 Ciao Bella Bartlett Pear Hibiscus Sorbetto
As if Ciao Bella could get any better, the company recently launched a slew of new gelato and sorbetto flavors (in a sleek new package.) While it was hard to pick just one, the Pear Hibiscus was a true standout. Equally tart and sweet with an insane amount of flavor, it's definitely worth saving room for dessert.
Amy's Organic Non-Dairy Frozen Desserts
A perennial favorite in the organic frozen food section, Amy's recently launched a line of vegan, non-dairy frozen desserts. And you won't miss the milk or eggs in these pints, which have a rich creamy texture and a huge burst of flavor. Available in Chocolate, Vanilla, Mint Chocolate Chip and Mocha Chocolate Chip.